September 8, 2020
---
Hosting.ca has been providing Canadian Web Hosting services for over 23 years. We offer Windows and Linux hosting as well as many other secure services
Our Canadian Web Hosting services are all running from Vancouver, Canada. Sign up today!
SEE THE DIFFERENCES WITH WINDOWS AND LINUX HOSTING
Web Hosting with Canadian Support
Web Hosting
Open source powered by Qmail or Postfix distributions to handle secure POP, secure IMAP and secure SMTP.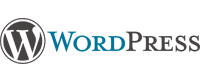 WordPress Hosting
Host your WordPress developed site with us. We have servers built just for WordPress.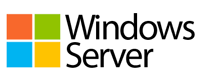 Windows Web Hosting
Need ASP scripting, or MSSQL databases? We've done it, and have many versions available.
Let's Encrypt is a free SSL provider. Let's Encrypt is fully supported with our web hosting plans.
See the differences with Free SSL vs Paid SSL Certificates.
Linux vs Windows Hosting Features
PHP Scripting
ASP.NET
CGI/Perl Scripting
WordPress
MySQL Databases
MS SQL Databases
Linux
$5 / from
Windows
$6 / from

Pay in Canadian
Everything you pay for has value. Get the most of it, and pay for it in Canadian dollars.

Government Audited
Audited by the Government of Canada from the Public Works department of privacy.

Canadian Support
No need to bump you to different departments, or escalate tickets. All staff members have extensive knowledge.