We are offering Shared Web Hosting services in both Linux and Windows platform in Pakistan, Choose your desired Operating System from below. though the price for windows / plesk based hosting is much than of Linux / cPanel but as an introductory offer we are presenting both panels and both operating systems in the same price, Here we also assure you that we have installed latest versions and features on both kind of operating systems to avoid any security holes and to secure you from very common attacks. While choosing a web hosting company in Pakistan, you need to know that where the servers are located at which the company is offering hosting for your website. Keep in mind we provide hosting through our top rated and best datacenters located in Europe and America.
Cheapest Price
Instant Activation
SSL Enabled
PHP .NET latest versions
Hack proof and secure servers
One Click WordPress Installation
STARTS FROM PKR.1299/1Yr
Linux
Best for all PHP programmers even for WordPress and other CMS.
2000 MB Disk Space
25 GB Traffic
Cpanel
10 Email Accounts
STARTS FROM PKR.1645/1Yr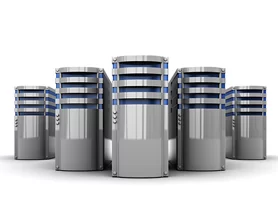 Windows
Best for all ASP.NET Developers and Windows lover.
1000 MB Disk Space
25 GB Traffic
PLESK Panel
10 Email Accounts
Web Hosting Tags:
Web Hosting Pakistan, Cheap hosting in Pakistan, free domain with hosting, best web hosting pakistan, buy web hosting pakistan, corporate web hosting, business website hosting, web hosting packages pakistan, shared web hosting pakistan, best hosting company in pakistan, web hosting providers pakistan, web hosting services pakistan, domain and hosting plans, domain and web hosting services in Pakistan, top hosting providers in Lahore.
Types of Web Hosting
There are different types of web hosting according to their different kind of services. These services available to host your website. First, you have to know that what kind of service your website needs, the kind of server you or your business needs, your budget, and what type of services we being web host offers before signing up for web hosting services. So it is important to understand the type of service first.
Some famous web hosting services's names are given below:
Free Hosting
"Free web hosting can be a good choice when you just want to build a non-critical website for fun".
– Connection speed is slow
– Website can be down
– Banners are automatically added to your website
Shared Hosting
"In a shared hosting environment, your and other website owners shared one server".
-Affordable because the cost to operate the server is shared
-Website can be down but quite rare chances
Dedicated Hosting
"In a dedicated hosting environment, you have the entire web server for yourself."
– – Faster performance
– You are responsible cost of server
– Good choice for websites that requires a lot of system resources, or need a higher level of security
– Dedicated Hosting availability comes in two forms as VPS Hosting Pakistan and Dedicated Server.
Collocated Hosting
"In this type of hosting, you will purchase your own server and have it housed at a web host's facilities".
– You will be responsible for the server itself
– You have full control of the web server
Our Cheap Hosting Plans
Web Hosting is actually an online service that allows individuals and communities to make their own websites that can easily access via 'World Wide Web'. The space on server is provided by us for the use of clients those who own websites or need a website to host. Similarly, we also provide internet connectivity in a data center. The prices of web hosting can be different from company to company and from package to package. There are some common names used for different package to differentiate them from each other according to their performances, Like Basic, Ultimate, Business, professional and starter.
1299
PKR
Web Hosting Gate
FREE 1 Yr SSL with Installation
2000 MB DISK SPACE
25 GB BANDWIDTH USAGE
10 EMAIL ACCOUNTS
MySQL on Linux DATABASES
Zero ADDON DOMAINS
5 SUB-DOMAINS
Linux – DA SERVER TYPE
2095
PKR
Professional's Pick
FREE 1 Yr SSL with Installation
5000 MB DISK SPACE
60 GB BANDWIDTH USAGE
75 EMAIL ACCOUNTS
MySQL or MSSQL DATABASES
Zero ADDON DOMAINS
10 SUB-DOMAINS
Linux / Windows SERVER TYPE
3295
PKR
Host Everything
FREE 1 Yr SSL with Installation
10000 MB DISK SPACE
100 GB BANDWIDTH USAGE
100 EMAIL ACCOUNTS
MySQL or MSSQL DATABASES
01 ADDON DOMAINS
Unlimited SUB-DOMAINS
Linux / Windows SERVER TYPE
5200
PKR
Multi Host
FREE 1 Yr SSL with Installation
100000 MB DISK SPACE
Unlimited BANDWIDTH USAGE
Unlimited EMAIL ACCOUNTS
MySQL or MSSQL DATABASES
04 ADDON DOMAINS
Unlimited SUB-DOMAINS
Linux / Windows SERVER TYPE
HOSTING with Free PK DOMAIN and SSL
Best Web Hosting Company in Pakistan
PK-Domain name is also providing the very low priced and best rated Shared Web Hosting services in Pakistan. PK-Domain is working since year 2008 to share secure and incomparable shared Hosting package in Pakistan. We have more than three thousand clients or customers in Pakistan who are using our shared hosting services from many years and they all satisfied from our services. PK-Domain has its own fast, secure and reliable servers which are situated in the world's biggest data centers like Canada and United States (US).
We provide Canadian and United States based shared hosting server as per our customer or client desire. In addition PK-Domain is dealing in both type of LINUX based Hosting and WINDOWS based Hosting Plans. If you developed your website in PHP, HTML and in any CMS tool then LINUX based shared Hosting server is best for your website but if you developed your website in PHP, HTML and .NET frame works then Windows based Website Hosting is very suitable for your website. We assure you 99.9% uptime guarantee with all shared web hosting plans through lightning fast servers, connected with 100Mbps fast internet connection, cPanel / Parallel Plesk control panels (on customer desire), 30 days money back guarantee and many other reliable features.
PK-Domain can provide you unlimited disk space, unlimited bandwidth and full access to your Shared server. You can make any type of MySQL and MSSQL data base on our shared servers. PK-Domain also provide you 24/7 fully Technical support for your Shared Hosting account with us. If you face any problem by using our PK-Domain web hosting services then you can contact us to get the full support from our experienced, well-educated and friendly staff. Our Shared Hosting team can also help you to choose best hosting plan for your website. Our aim is to satisfy our customer to make easy use of our Shared Web Hosting services in Pakistan.
Full Featured Premium Hosting Pakistan
Though there is doubt we have a huge plan and execution towards security and power of hosting but unlike others you will find our hosting which will be offered to you with all latest, modern features which include multiple php versions, necessary php extensions, Updated apache and kernel, .net versions, one click software for quick web deployment, SEO optimization tools and much more. We are damn sure that about 99% of web scripts and frameworks can be easily installed and managed though the shared hosting infrastructure we are providing in Pakistan. Usually Hosting companies refer to have a virtual private server or dedicate machine when there will be a specific extension of requirement is needed but we try to sort things without this disability. We welcome you if other providers are denying to assist you with updated and customize features, just inquire us and our support team will assist you in this matter. One more thing admirable here is that you will get first year free SSL, means you are getting PKR.1500 discount on your first year subscription and the highest of privilege is that you will get it installed and activated by us.
Do you offer Linux and Windows Hosting?

Yes, you can compare our all plans and select on which is more as per your work. When after choosing, you will order, you will be asked to select your operating system from Linux or Windows server. Later upon receiving order, we will send you credentials after hosting from relevant machine.

cPanel Hosting and control panels?

You will definately get Linux or windows hosting along with a special visual interface like DirectAdmin, cPanel/WHM or Plesk Obsidian to manage your account instead of providing a ssh connection. Usually with Linux OS, you will get cPanel and DirectAdmin whereas with Windows server, it would be Plesk Panel.

Time to get hosting details?

We are very fast oin processing, you will just send us the recipt of payment via support ticket or email. After verification of payment, it will take usually not more than an hour.

How to upgrade a Plan?

In case you are out of resources like bandwidth, disk space, email accounts or you want to add more domains in same account then you may need to upgrade to next level package. At any point you can apply and order an upgradation.
How to Pay?

There are multiple payment processing way we have which are convenient for about 99% of clients. For any local processing, use Bank Transfer, Cheque Deposit, EasyPaisa, UBL Omni, UPaisa, Jazz Cash or cash in office whereas foreigner clients can use the PAYPAL gateway to pay instantly.

After sales Technical Support?

We are sure that you will not stuck at any point because our machines are ready to serve you on most convenient manners but even if you found any issue or looking for a query solution, we are available from 10AM to 8PM via call and afterwards through ticket system and email.

Can i change my hosting server?

Absolutely, you can move from Linux to Windows or Windows to Linux but all your current data including emails and databases will be removed, you will get a new fresh hosting account and there are setup charges for this occurrence.

How you deal with abuse complaints?

Upon receiving any abuse complaint, we usually notify a client to sort the issue out in 12 hours and update us and in saver cases we may need to suspend an account. so it is a good practice to keep your website and account secure by not installing third party nulled software, plugins, themes and templates.