July 10, 2021
---

Web Design, Reliable Hosting, SEO Consultants & Digital Marketing Management, Advertising, and Computer IT Support
CityScope Net creates mobile ready and responsive websites that are fast, clean, user friendly, web standard (W3C) and are search engine optimized (SEO). We use various software and tools to analyze your website which gives us insight to how you are doing and what changes we should make to improve your ranking in search results (SERPs).
CityScope Net can create a custom and responsive website for you at a reasonable price compared to many web developers. We use tools to make the process faster, more efficient and save you money. We can help market and drive traffic to your website, build brand awareness, social marketing, social posting, review monitoring and management. We provide Barracuda Email Security Service with each hosting account which protects you from spam, viruses, and malware with each hosting account too!
With our MetroListings, a location listing service, we can quickly get you listed in 70+ search engines, social media sites, directories, maps and AI sites to get your business brand out on the Internet where people can find you! It also keeps your business information current and up-to-date with posting, review monitoring/management and more.
We can take care of your business from choosing a domain name, hosting your website, helping you communicate to your prospects and clients through social media, email newsletters and market your brand online. Call us at 713-477-6161 or contact us for more details.
What Is Responsive Web Design?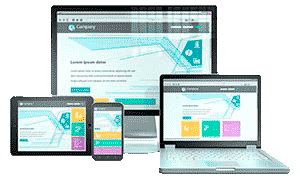 Responsive web designed sites are preferred by Search Engines.
Responsive Web Design (RWD) is a web design layout that automatically adjusts the view based on the size of the users' screen. This optimal viewing experience of the website's content and images is easy to read and navigate for website visitors. The layout structure of the site remains the same on any device without the user having to resize the screen. The RWD site can be viewed on a wide range of devices such as; mobile smart phones, tablets, desktop computers and internet connected televisions.