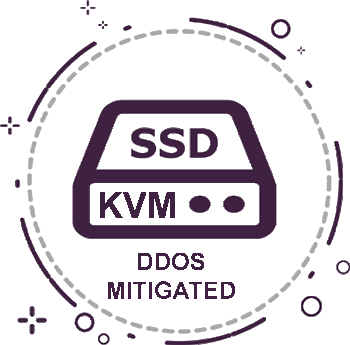 VPS Hosting Saudi Arabia, Dedicated Servers Saudi Arabia – KsaHosting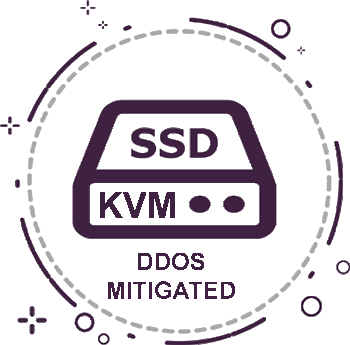 STARTING FROM USD.34/mo
Hunt the vps hosting server in Saudi Arabia with the prices, performance and reliability that you never have experienced from the list of web hosting companies in Saudi Arabia ever before. We are the latency and quality conscious when we discuss about a virtual private machine handled to acquire the results for fast loading for Middle East or Arab based users because these two are the core requirements, which mold a webmaster to consider having this kind of hosting class. As with the time more people are there who are offering the same but we are still on top of them because we lay down other facts in delivering our services like cost, internet efficiency, power issues, and complex solutions and ahead of all in time reply and fix to client's queries. We are sure that you will amuse the most with the part of uptime, dedicated VPS credibility with us, and always welcome our unique and quality ideas and suggestions, which will help you in getting better in your online success. So purchase a Saudi VPS by today from us for a reliable and dedicated online visibility in Saudi region to gain the benefits paying less and having more sales.
Managed Support
ZAIN Networking Carrier
Month Based Subscription
Tier III+ DC
DDOS Protected
Scalability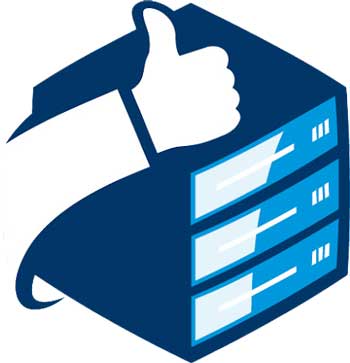 STARTING FROM USD.139/yr
SAUDI ARABIA WEB HOSTING
Are you a low budget client or company on a initial stage who do not bear costly hosting or you are sure that you need not enough resources and there is not much bandwidth will be consumed by your app or site BUT one thing is sure that you need Web Hosting with Saudi Location. Then you are at right section to start you journey. We are the reliable, affordable and secure web hosting company who can provide your shared hosting services with Riyadh based IP through our well managed and powerful data-center. You can select whatever the OS you are required from CentOS (Linux) and Windows while configuring and ordering and at the same time you will be granted with cPanel/WHM or Plesk Panel for all kind of web, email and database management. You can avail all old and latest PHP versions, various webmail interfaces, Email Features, DB Management interface, Elements for SEO optimization, File manager, ASP different versions, MSSQL, MySQL databases and much more because we are always in an approach to present the maximum but in most competitive Saudi market prices. You can select one from multiple plans to start with and one thing mentionable is that you are buying managed hosting.
Secure Hosting Infrastructure
KSA Based IP
Yearly Subscription
Monthly Backup (No Warranty)
One Click Scripts Installation
Linux or Windows
Top Arab Hosting Provider
LOW LATENCY IN ARAB
THE HOT SERVICES ALWAYS WANTED FOR DEDICATED & VPS
Saudi Arabia based IPv4.
Base level most advanced firewall system.
DDOS and spam protected.
Secured
KSA Local
Powerful Hardware
CHEAP & BEST
HIGH PERFORMANCE SHARED HOSTING IN ABOUT NO PRICE
Fully optimized and fast KSA & NL based DC.
Suitable for small to medium business and blogs.
Any time Package upgradation, Down gradation facility.
Shared Server
Low Priced
Windows Linux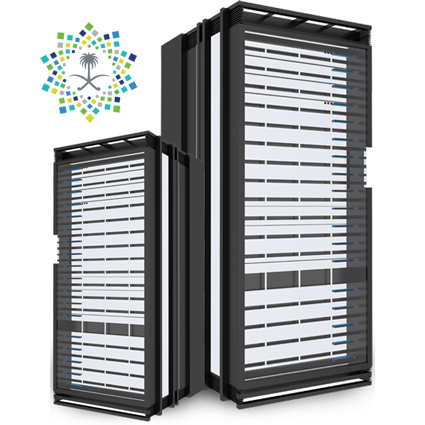 RELIABLE PROVIDER IN SAUDIA
As per reliability is concerned, KSA Hosting presenting the best web hosting services in Saudi Arabia with total and highly classified infrastructure. We come with complete advanced solution, from shared hosting to WordPress launcher and from virtual private server to complete Dedicated Hosting. Your wish of web appearance in Saudi Arabia can be accomplished through the fastest growing and renowned company with all the skills in hand like us. Though you are located in any part of Saudi cities including Riyadh, Dammam, Jubail, Qtaif, Hassa or at an internationalized location, you can fulfil your server needs in less budget but with top features. Why you should select us as your Saudi web hosting company below are some reasons. This is the time to benefit yourself by buying a dedicated machine, which would be enabled, and running through the Middle East located country Saudi Arabia equipped a power full infrastructure, if you want to market, invest or want to earn from this market place.
Multiple Layers of Network Security
Fully Redundant Network
No Contracts, No Surprises
State of the Art Data Center
Backup Power Generators
Availability of most common OS
DEDICATED SERVER HOSTING SAUDI ARABIA
Know how we serve and reliable for your dedicated web hosting needs?
KSA Hosting has been providing high availability, mission critical dedicated servers across Saudi Arabia. From our fully owned, privately operated secure data center, we are able to offer complex e-commerce hosting and scalable VPS servers with top quality of friendly support. All of our solutions are fully customizable and we are able to offer same day setup on the majority of our services.
As Reliable Saudi Web host we understand that value of dedicated server hosting for a company or organization, we know that customer service and support is paramount in our industry and vital to help our customer's businesses grow and we therefore provide all our customers 24/7/365 ticket support. You should select our dedicated servers for best online experience in affordable rates and flawless Networking.
Best Server Hardware
Quality Checked and Passed Brand new Servers.
CPU Latest Intel Processors
because these processors are most reliable in world.
Maximum Bandwidth
Bandwidth is costly in KSA but we are issuing the maximum.
Addons Like Storage, IPs, cPanels
Addons are being offered to boost the efficiency and control.
All knows that virtualization in hosting field has great importance when we talked about the price and dedicated resources, At the same time when a VPS is created through the most advanced virtualization techniques and hosted under a Arab based country like Saudi Arabia then its importance get increased even more because this location is unique and there are very few who are offering their Data-Center Services from this territory.
We are presenting our VPS services from this location with both operating systems Linux and Windows with many flavors available so that need for maximum clients can be fulfilled, not only this but our we offer many addons with it for further convenience for enhancing your online experience in this market. You are always welcome to discuss your requirements to have a best cloud VPS Solution.
Semi-Managed Virtual Hosting
We will provision your virtual server with basic setup.
Full-Root And Shell Access (SSH)
Obtain your vps with root or Administrator access.
Activation as Qucik as Possible
Keeping in view our facility, Provisioning VPS on Priority.
Scalable Virtualization
Can be upgraded or down graded at any time.
Under Budget, Reliable, Precise and Friendly Solutions
After analysing KSA market we are well aware and understand the needs so we are trustable for what you want to obtain and whatever the solution you need to make your webiste or apps live and assure you will get maximum and best we can deliver.
TOP NOTCH FEATURES
We know well that to compete, one must have to make sure that it is different and better.
Fast Processing
We try our best to deliver server as soon as possible after confirmation of payment.
Operating System
We have ensured all the most commen operating systems to select for any kind of hosting.
Quality Hardware
For a long and issue less online run we installed whole the new hardware.
Uptime Network
Our Servers are backudup with 100Mbps internet ports issued by top KSA and NL ISPs.
Minimum Costs
Less to pay by lowering our profits, getting fully bargained product and services.
Latest Technologies
We offer all of our services under upgraded and most advanced technologies.
Fast Loading
Specific locations to acquire the maximum benifits from this these regions.
Friendly Support
No compromise on timely scope of support, it is also the key of success.
Dedicated Servers
Our dedicated servers in Saudi Arabia comes with Full root access, best hardware infrastructure, reliable data center & 24/7 technical assistance.
Virtual Private Servers
Experience consistently good in quality and performance virtual servers in Saudi Arabia with premium hardware, full control and 99.99 server uptime.
Shared Web Hosting
Select the one most fascinating plan with different amount of disk space, bandwidth, cPanle/Plesk panel Free domain + SSL certificate allot more at KSA.
Domain Registration
Well, web appearance in Arab can't be accomplished without selecting a best domain registration company Saudi Arabia and that is we are eve for .com.sa.
WordPress Hosting
We are the only company in Saudi Arabia which is offering wordpress or any script based hosting through our NL or Saudi fastest shared servers.
Cloud Hosting
Grab our Virtual Cloud server hosting with full root access, latest technology & hardware infrastructure, the best way to compete the world.
CLIENT REVIEWS ABOUT US!
our satisfied clients are actually property and we love to display the clients saying about our services, we hope you would be next if you bought any sort of web hosting services in saudi arabia.
A month ago moved my hosting to KSA Hosting and i just impressed the server performance that company deliver to me. Really Impressive Services!

Al-Haseeb
I had bought VPS server for my web application and one thing i just has to say about the kind of service delivered to me by this host, just simply fabulous especially the on time support.

Naheena
i just listed up about the impact of good web hosting to site ranking have experienced it at KSA Hosting, after few month of being host by KSA my Search engine ranking dramatically goes up and it's still better than before.

Neial Patric
info@ksahosting.com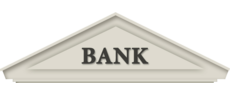 © 2018, KSA HOSTING, All rights reserved.