October 7, 2020
---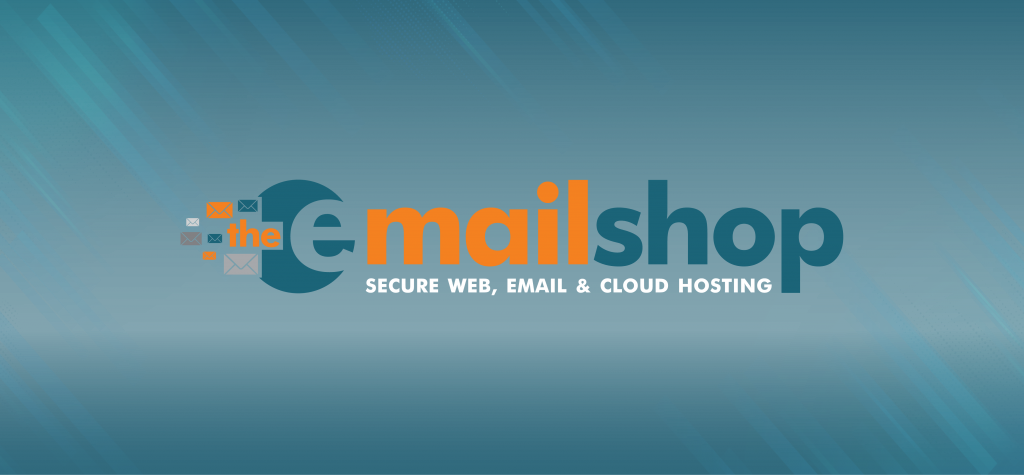 How long does it takes to register your new domain name?
Domain name registration is an instant process on our systems, Click on this link to choose the option to buy domains of your choice or transfer a domain to our system for the use of our UK web hosting services.
How much bandwidth is allocated to your hosting account?
The Email Shop operates a fair use policy and therefore offers unlimited use of bandwidth or data for the websites with most hosting packages. However, should the bandwidth or data usage reach the point where it has an adverse effect on other clients we reserve the right to disable website/ account to comply with the data usage policy.
What is included in your web hosting package?
Web hosting package includes web space to host your websites, POP3/IMAP Emails Services, full DNS Domain management with our featured control panel either cPanel or Plesk.
Is there an initial set up fee?
We do not have setup fee for Website hosting services in general but in some cases, there may be a fee to perform certain tasks which should be mentioned start or during order processing and it won't be hidden at all.
What is a domain name?
A domain name is the address that you type into your browser's address or location bar when you wish to visit a particular site. For example, our Business domain is www.theemailshop.co.uk.
Why domain registration?
Domain registration is basic and very important for each and every commercial or organisation website. Internet addresses can be complicated at best, and if you don't have a business domain then your customers may never find you on the internet. A potential customer is far more likely to remember domains like yourcompanyname.co.uk. or for personal domains, yourname.co.uk or familyname.co.uk
What is domain parking?
This service is perfect if you want to protect a domain in order to add web hosting at a later stage. Web Hosting can be added to the domains at any point via account's control panel after ordering. When you buy a domain it will be registered in your name, therefore you are the legal owner and not us.
Which package suitable email hosting for business?
It is largely depend on the usage of the email hosting for business and its requirement. Basic features for all hosting packages are same such as security of emails which could be the most important aspect for any business. Consideration of may be for the number of email users and size of the mailboxes with could be important to choose the required secure email hosting package for a business.
Can I use Email Hosting Service w/o the transfer of website or domain?
Although we offer website hosting and domain management but these can stay with your exsiting suppliers and only emails can be transfered to us. As we sepcialised in professional email hosting services for businesses and individuals many users only transfer their emails to use our business hosted email solustions. You can just change the MX records for email though the exsiting control panel to our given IP address for the use of our cheap hosting services.
What's included in cheap email hosting?
Cheap Email Hosting have got all the features of other email hosting packages, there is no difference other than the size of mailbox or number of email accounts you can create within one hosting account. Our service have IMAP & POP3 with SMTP enabled to use secure TLS based connection to the server
Can I migrate from another web hosting !provider?
We have made it easy to migrate domain, website and emails from other web hosting provider to us. Transfer your personal websites or host business website with or w/o wordpress hosting, its all fully featured and ready to use.
How long will it take to setup an account?
Domain registration or transfers gets under way straight away after the payment have been received however it could take up to 24 hrs for DNS changes to fully propagate around the internet which means that full domain services might not used untill then. We will send you welcome email after running some initial test, within few hours you place a web hosting order.
Can I upgrade web hosting package?
Indeed, it is really simple and straight forward on our system to upgrade or downgrade a web hosting package on our servers, Our hosted solutions offers to host business website on cPanel or Plesk platform for linux or windows server to make it easy to manage hosting account for the users.
How secure is the services or network?
Website domain and email domain is the same, when a domain name expresses as a website it called as website domain and same domain expressing emails is called as email domain. For example a website domain would be: www.yourcompanyname.co.uk and a an email domain would be emails@yourcompanyname.co.uk
Is there a difference between website domain and email domain?
Services or network is the same, when a domain name expresses as a website it called as website domain and same domain expressing emails is called as email domain. For example a website domain would be: www.yourcompanyname.co.uk and a an email domain would be emails@yourcompanyname.co.uk
What if I don't renew my hosting account?
We send renewal reminder emails and expect services to be renewed before it expires. All hosting account data including website files, database, and domain ownership can be at risk. Upon expiry, the account will be disabled and then removed from the server. There will be a one-off charge to reset/ restore account after its expiry.
What other payment methods can be used?
We accept payments through all major credit or debit cards as well as through Paypal but you can contact us to make a direct bank transfer payment if that is required in any case.
How can I upload files to my web space?
A single file or just a few web files can be uploaded through the domain control panel (cPanel or Plesk). Use of an FTP Client software is recommended and ideal in this case. FTP (File Transfer Protocol) client software such as Cute FTP or WS_FTP or FileZilla.
What is website hosting?
Start with partial Domain transfer i.e. update domain's DNS servers to the given below and make use of great web hosting offers of The Email Shop. With this option domain's registrar will stay the same, still, be responsible for renewals etc. There will no performance degradation by opting in for this option and it works perfectly as normal.
How much does web hosting cost?
Please check our shared web hosting packages page for up to date pricing. Prices start from £1.00 a month for basic HTML and PHP websites and you can move up to any hosting package including those require Database connectivity with MySQL database server.
How much does a domain name cost?
Our domain name cost for registration is very competitive for all different domain extensions, .uk domain name costs from £4.95 + vat per year whereas the price may vary for .com and other international domains, start from £11.95 + vat per year. There are price discounts for bulk registration or if you register a domain for multiple years. Domain transfers to us are free in most cases.