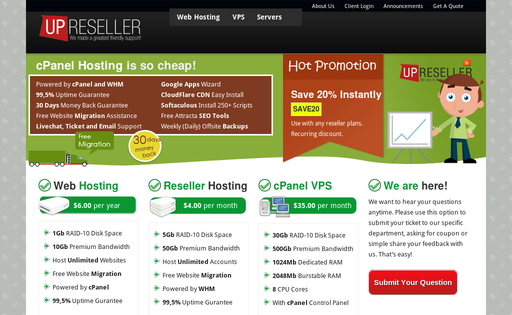 Sorting by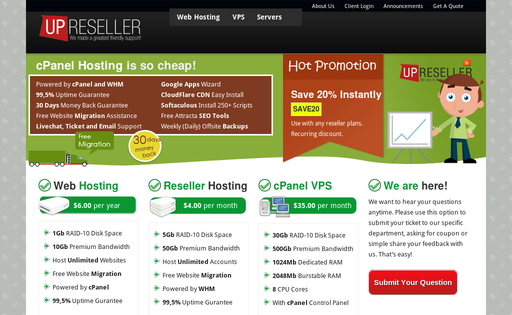 SN67 Phu Thai Str. Tan Thinh Ward, Thai Nguyen 23000 Vietnam
Started as a free hosting service in 2006, our hosting company now is one of the most reputable hosting providers in Vietnam. According to its development plan, we have decided to open the services for all customers from other countries which accept payment method such as PayPal, LibertyReserve, Webmoney…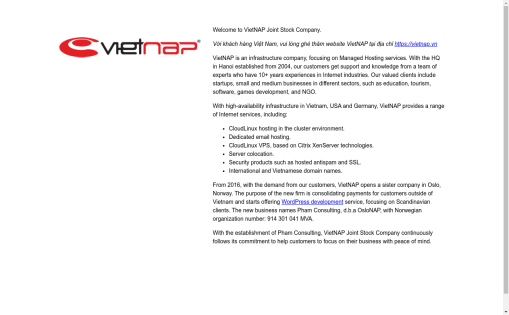 #601 – Thanh Dong Building, 132-138 Kim Ma str., Ba Dinh dist.,, Hanoi 10000 Vietnam
Since 2003, VietNAP Managed Hosting has met the strict need with every passing day of dedicated hosting service. With the newest fast server systems at our world class facilities in the USA & the first tier 3 datacenter in Vietnam, customers of VietNAP can use the best infrastructures for their dedicated…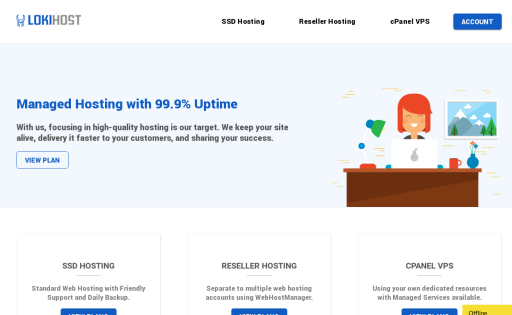 Me Tri, Tu Liem, Hanoi 10000 Vietnam
We are an Offshore Hosting Provider in Vietnam who provides web hosting, reseller hosting, master reseller hosting, managed VPS and managed dedicated servers in US and other offshore locations.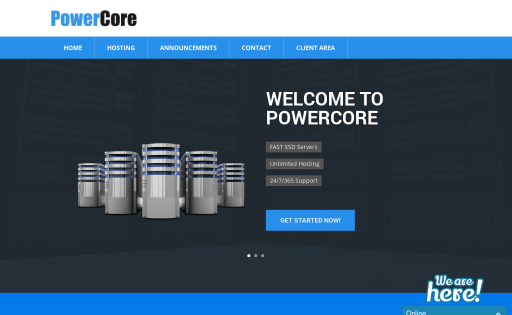 39 kiet 33 Dao Duy Anh, Hue 530000 Vietnam
Cheap and Fast Hosting Provider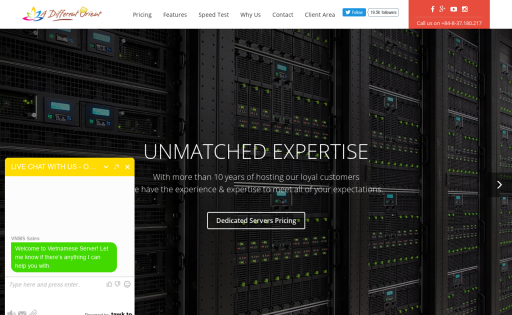 Ho Chi minh City, Ho Chi minh City, Ho Chi minh 700000 Vietnam
VIETNAMESERVER.COM is The Best Vietnam Dedicated Server Hosting Powerful, Fastest Connection in Vietnam, Asia & USA Money-Back Guarantee. With more than 10 years of hosting our loyal customers, we have the experience and expertise to meet all of your expectations. Website: https://vietnameserver.co…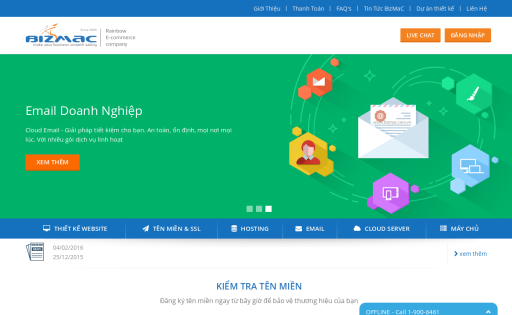 67 Dinh Bo Linh St, Ho Chi Minh 84 Vietnam
Web Hosting & More Rainbow E-Commerce LTD, also called BizMac is a hosting and IT solutions company based in Vietnam. They offer a variety of services to their customers, including many web hosting solutions. The company has been in business since 2005 and seems to have a good reputation for quality. On…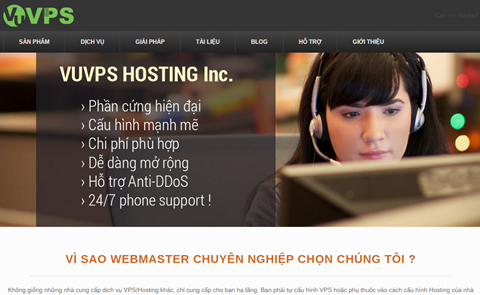 QL1A, TT Son Tinh, Quang Ngai, Quang Ngai 52000 Vietnam
Cong Nghe VPS is best VPS, Cloud VPS and Network services proveder in Vietnam. We also have more services like System Managed, Cloud CDN or Games Server.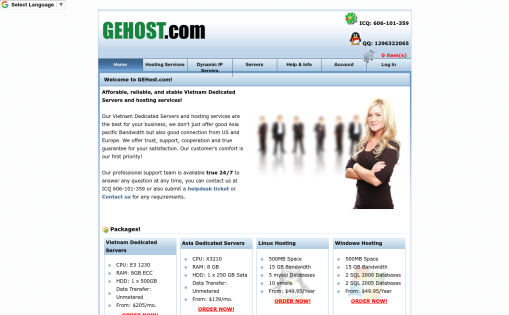 18/12 Dao Tan, Hanoi Vietnam
We provide Vietnam Dedicated Server, which good Asia bandwidth and good bandwidth from the US to Asia. Our Vietnam Dedicated Servers and hosting services are the best for your business, we don't just offer good Asia pacific Bandwidth but also good connection from US and Europe. We offer trust, support,…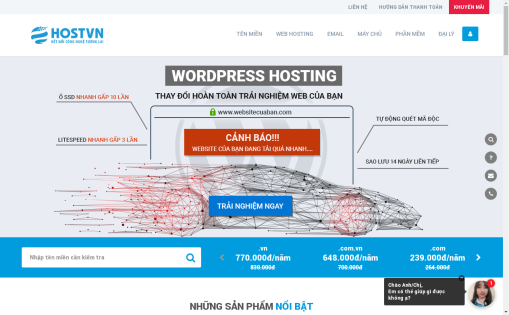 1/73 Hoang Cau St, HN, Q12 Bach Ma F15 HCMC, Hanoi 10000 Vietnam
HOSTVN is one of the first and leading full services provider in Vietnam for Cloud Hosting solutions, Our services included the Web Hosting, Domain Name, Email Hosting, Cloud VPS (Virtual Private Server), Dedicated Server and CDN Services (Content Delivery Network), Backup and DR site, Email Marketing,…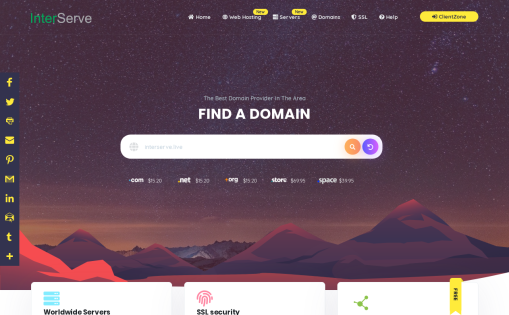 97A/8 Phan Boi Chau, Bao Loc 670000 Vietnam
Our 1.4 million satisfied users are the 1.4 million reasons why you have to use our services. Each service we provide is a source of real-time intelligence about new and current technology. That's how we run our servers, to make that our networks are even stronger.
Find Host by Location
Countries
Top 3 Hosts From Our Search