September 2, 2020
---
© UNICEF/Hani Alansi
Without harnessing the energy, tech savvy and optimism of young people, the world has no hope of achieving the Sustainable Development Goals (SDGs) or the Paris Agreement on climate change, UN Secretary-General António Guterres said on Tuesday.
WFP/Abeer Etefa
The UN and its partners are supporting the Sudanese Government as it responds to recent severe flooding, which has killed 90 people and affected 380,000 others, the UN humanitarian affairs office, OCHA, said on Tuesday.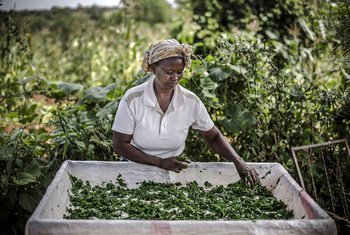 FAO
Taking specific steps to transform national food supply systems can help countries achieve climate goals and limit global warming to 1.5 degree Celsius, a new joint UN report on climate action has found.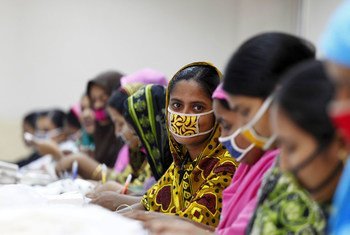 ILO
Highlighting the disproportionate and devastating socio-economic impact of COVID-19 on women and girls globally, The UN chief António Guterres called on Monday for a major push to prevent "years, even generations" worth of progress on women's empowerment, from being lost to the pandemic.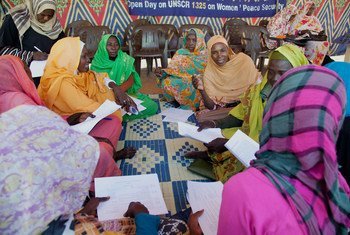 UNAMID/Albert Gonzalez Farran
A peace agreement between Sudanese authorities and key armed movements from Darfur could provide a path to national unity, the head of the joint UN-African Union Mission in Darfur (UNAMID) said on Monday. Secretary-General António Guterres later described it as an "historic achievement" towards lasting peace.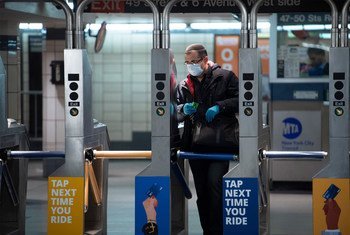 UN Photo/Evan Schneider
Eight months into the COVID-19 pandemic, countries want to "get their economies going again", the head of the World Health Organization (WHO) said on Monday, advising on the measures that governments, communities and individuals should take, to do so safely.