June 7, 2021
---

Who we are

Tantra Nepal, a premier web hosting, web designing and application development firm based in Kathmandu Nepal. Established in the year 2001 as HamroNet Technologies Pvt. Ltd. Now this same company is into operation as Tantra Nepal since 2007.
 
Tantra Nepal defines designs and delivers technology-enabled business solutions. Tantra Nepal also provides a complete range of services by leveraging our domain and business  expertise and alliances with leading technology providers in US and Canada.
Our Strength and service policy
*Export & Import of Readymade Garments
*T-Shirt Making & Printing
*Fabric Supplier
*Web Based
Service Provider
*Graphic Designing
We attribute professional touch to our every aspect while simultaneously maintaining essence of individualism in people oriented culture.
Support when you need it the most. Our team is geared to take care of you no matter how trivial or complex your problem is.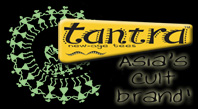 Country Office Address :-

Malaysia Office:-
(924496-D)
32-1 Jalan Setiawangsa 10,
Taman Setiawangsa, 54200
Kuala Lumpur
Fax: +03-42571577
Bangladesh Office:-
House No. 367, Kazipara Kafrul Dhaka 1216
Fax: +88028017172