October 7, 2020
---
Most Popular!
For just $3.95 USD monthly shared hosting plan
1 Domain Hosting Acct.
5 MySQL Databases
5 Email Addresses
10 GB Storage 
30 GB Transfer 
cPanel Control Panel
multiple PHP versions
700+ Scripts
(Fantastico + Softaculous)
Free SSL Cert
Cloudflare enabled
30-Day Money-Back Guarantee
Data Centers:
USA or Germany,
your choice!
Select a Data Center:
U. S. A.
Germany
123 Hosting
Most Popular!
For just $25 USD monthly reseller hosting plan
75 GB Storage
250 GB Transfer
unlimited Accounts
700+ Scripts
Free SSL Certs
multiple PHP versions
WHM Control Panel
Free eNom Reseller Account
30-Day Money-Back Guarantee
Data Centers:
USA or Germany,
your choice!
Select a Data Center:
U. S. A.
Germany
123 Hosting
Most Popular!
For just $30 USD monthly virtual server
Root Access
20 GB Storage
200 GB Transfer
2 GB RAM
2.5 GB maximum RAM
2 unique IPs
Choose a Linux OS:
CentOS 5 or 6 or 7, Ubuntu 14 or 16, Debian 8, Fedora 20 or 23
Data Centers:
USA or Germany,
your choice!
Your VPS Now!
Choose the data center
location in step #2.
123 Hosting
Most Popular!
For just $139 USD monthly dedicated server
Root Access
Intel Core 2 Quad 2.66 GHz Server
2 x 1 TB HDDs
8 GB RAM
13 IPs (/28)
5000 GB Transfer
OS: CentOS, CloudLinux, Ubuntu, and Fedora
Control Panels (for an additional fee): cPanel, Plesk, or DirectAdmin
Script Installers: Fantastico and Softaculous
Cloudflare enabled
24/7/365 Support
Data Center: Germany
Your Server Now!
Data center:
L3 Hamburg
123 Hosting
Whether you're located in Madrid, Barcelona, Valencia or somewhere in between, rest assured that 123-Web-Host has your Spanish Hosting needs covered. Just choose to host in the 123-Web-Host data center closest to your visitors to lower your latency and boost the performance of your site.
Spain Speed Test
Experience the 123-Web-Host Difference Today!
Up To Faster Servers
Our exclusive Cloudflare Server option offers you the fastest hosting experience!
Excellent Support
Our friendly and knowledgeable support team is available 24/7/365 to help!
Free Account Migration
Our team can move your site to 123-Web-Host for free in most cases!
Money Back Guarantee
Give our high speed hosting service a try completely risk free!
99.9% Uptime Guarantee
123-Web-Host is the host you can depend on with ultra-reliable servers!
123-Web-Host has data centers located in:
USA (Florida)
Europe (Hamburg and Berlin)
Latency is how long it takes for the server your web site is hosted on to receive and process requests. Latency is a large factor in how fast your website loads. High latency will lead to a slow loading site. You will want your site to load as quickly as possible because page speed impacts everything from your conversion rate to SEO rankings to bounce rate.
Latency is largely determined by how far away your site's server is from your visitors. 123-Web-Host offers data centers located all over the globe bringing your data and sites closer to your visitors.
You will actually want to choose the 123-Web-Host data center closest to your visitors to reduce latency and increase your website's speed. You can upgrade your package at anytime and our team will migrate your account for free. There may be a fee associated with a migration when not associated with an upgraded package. Our 24/7/365 Support team is standing by if you have any questions about choosing a data center.
What Customers Have to Say about Our Hosting
97% of our customers would recommend 123-Web-Host to a friend. Are you ready to become the next 123-Web-Host customer to love their web host?
"Today's support from 123-Web-Host was extremely smooth and, although it took a while, in the end they helped me getting my disabled WordPress site up again. These guys are indeed professionals, they know what they are doing."
— January 6, 2019
"Leo helped me with all the info needed to move over my 20+ sites to their fast servers this week. It was a far more efficient and flawless process than I had expected. Finally have fast loading sites, and that world-wide. Especially our MySQL-driven forums load much faster now."
— May 2, 2019
" (…) Their customer service is friendly and Martin took his time explaining the details of an issue I had with the new control panel to me, in plain and clear words. I can really recommend 123-Web-Host over any other hosts I have used. "
— May 2, 2019
Best of the Hosting Industry
Our goal is to offer our customers the best hosting plans, the best reseller hosting, VPS, and dedicated server solutions possible. These are both superfast and very stable. Since BASIC Networks's launch in 2002, we have thus received much recognition as a top hosting provider in the industry.
Popular Web Hosting Locations
L3 Optimized: The Best Speed & Security Settings
We've taken the guesswork out of how to get the fastest page load speeds for your favorite software platforms!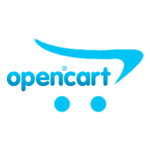 The fast, powerful, feature-rich & responsive eCommerce software
LEARN MORE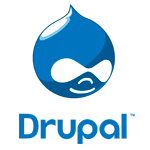 Easy site creation and management for individuals or businesses.
LEARN MORE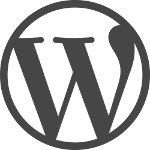 The world's most popular blog/CMS is user-friendly and powerful!
LEARN MORE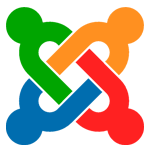 Award-winning CMS used for building sites and powerful applications.
LEARN MORE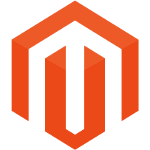 The eCommerce solution trusted by top brands around the globe.
Web Hosting In Spain
In addition to the speed boost your site will experience from hosting your site closer to your visitors in one of our globally located data centers, you'll get another boost just from hosting on our powerful Business Server platform. You can even choose to host on our Cloudflare Servers featuring  much faster page loads compared to competing Spanish Hosting options.
Do you have any questions about how our service can meet your Spanish Web Hosting needs? Just ask our 24/7/365 Support team. Our friendly and knowledgeable staff will be happy to help! They can tell you all about our service including how you'll be hosted on one of our ultra-reliable servers backed by our 99.9% Uptime Guarantee.
At 123-Web-Host, we know you're extremely busy and don't have a lot of time to get your site up and running. We make it easy! We offer free account migrations, instant account activation and you can even setup the most popular software with just 1-click. Want to run a blog or a site powered by a content management system? Setup WordPress, Joomla, Drupal or another solution with a single click. Prefer to run an eCommerce site? We offer the same easy setup for software like PrestaShop, OpenCart and Magento.
Get started now completely risk free with our Money Back Guarantee. You won't regret it!