September 2, 2020
---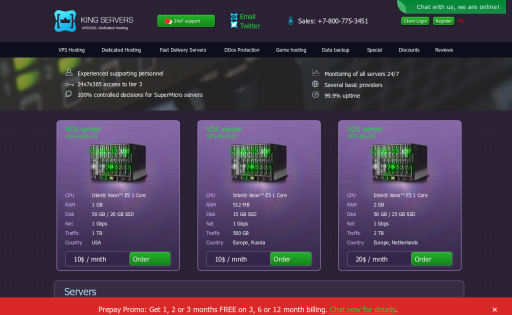 Sorting by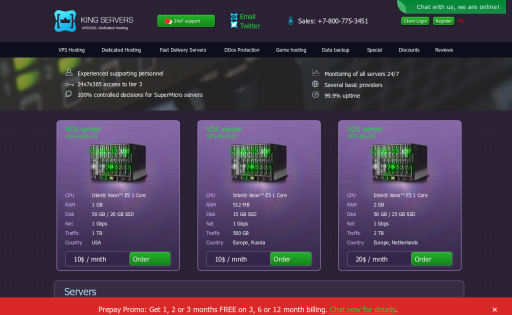 20-22 Wenlock Road, London, N1 7GU, England, 20-22 Wenlock Road, London, N1 7GU, England Russia
King Servers is a hosting company that provides infrastructure IT decisions for organizations and private individuals in various spheres and demands the largest volume of data processing. Offers from King Servers include traditional hosting services of virtual and dedicated servers, of virtual private…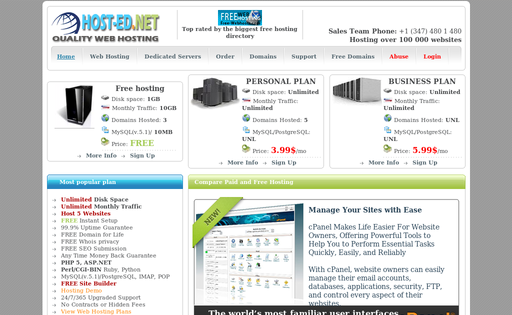 Polkovaya Ul., Bldg. 1, Moscow 107207 Russia
Host-ed is a middle sized but yet a leading Web Hosting Provider with high quality customer service. Our stable and innovative hosting platform is extensively examined and designed to exceed even the highest customers expectations. Host-ed's main goal is to give its customer not only great quality service…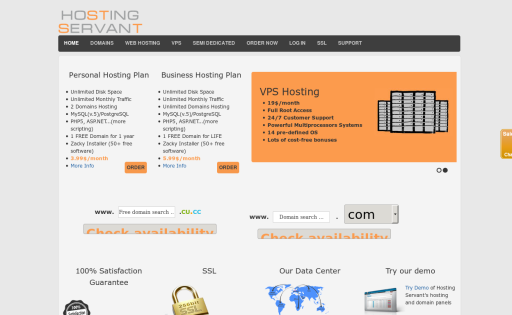 Tverskaya Street, Moscow 125375 Russia
Hosting Servant is a fast growing hosting provider dedicated to provide high quality and wide spectrum of hosting services. It provides free and paid shared hosting, VPS, Dedicated hosting, Domain registration and SSL services. It uses the most advanced software platforms, tools and technologies. All…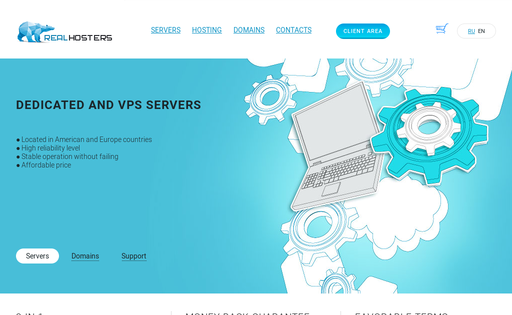 Tereshkova 37-8, Irkutsk Russia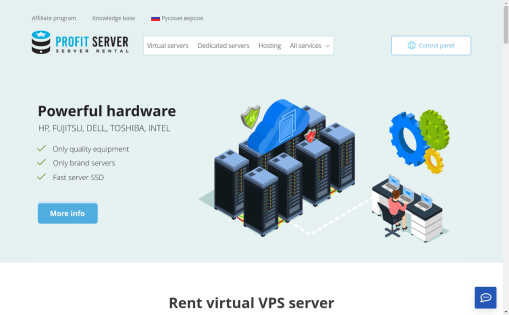 Ordzjonikidze 54B, Chelyabinsk 454091 Russia
Cheap virtual VPS servers. We use only KVM and SSD.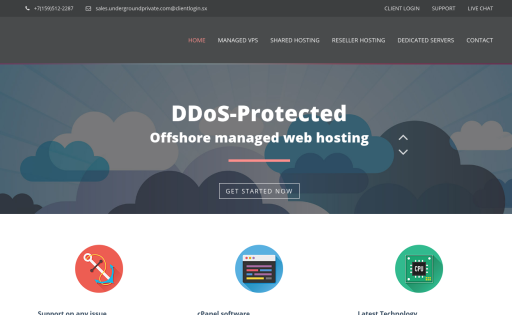 Russia Federation 192019 Russia
You are looking for a trusted shared hosting? Bored with fake hosting providers? Bored the downtime and runaway? The support you must wait hours and hours? Well we are not like them, you came in the right place! We respect our clients and points to their security, our host is not overselling or having…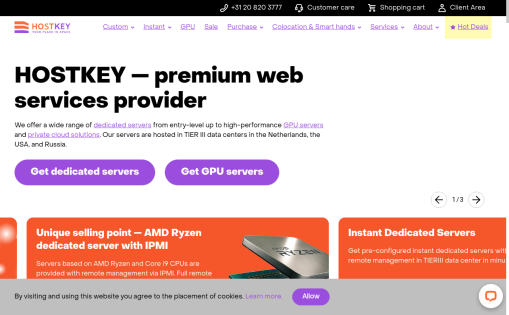 Mir Telematiki Ltd., Lva Tolstogo str. 19/2., Moscow 119021 Russia
The Mir Telematiki Ltd. d/b/a HOSTKEY brand name, license for rendering of telematic services No.56755, a joint venture with foreign participation, since 2007 provides with services of servers co-location and lease, as well as with additional services based on the modern Russian and European data-centers…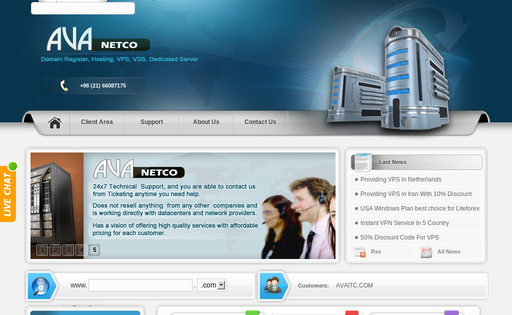 Office 427, building 2, 68 Mira Avenue, Moscow Russia
AVANETCO Company Founded in 2010 under a different name AVANETCO is well established, financial independent and extremely experienced in the hosting and Servers industry. We have currently 5090 Customers . AVANETCO is a Commercial Grade, Business Class Hosting Provider specializing in Advanced Hosting…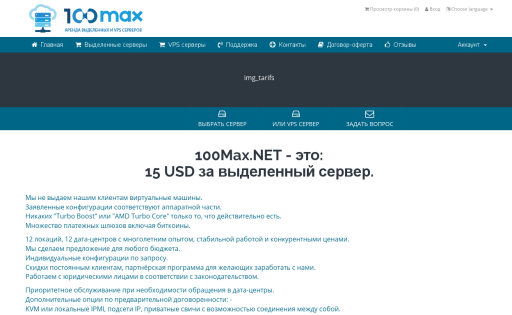 Volzhsky Boulevard 95th quarter-liter, d. K5 – 1, of.5, Moscow 109125 Russia
Russia Federation, Moscow 115280, Leninskaya sloboda street, 19, Moscow 115280 Russia
– Vertual Hosting / KVM VPS / Dedicated server – Our servers in Russian, Germany, USA, Netherlands – FULL FREE Administration – FREE ISP Manager Lite for all plans – SUPPORT 24/7/365 – Up time 99.98% – First order with discount 50% with promocode AV-50 – MINING servers – Back up every week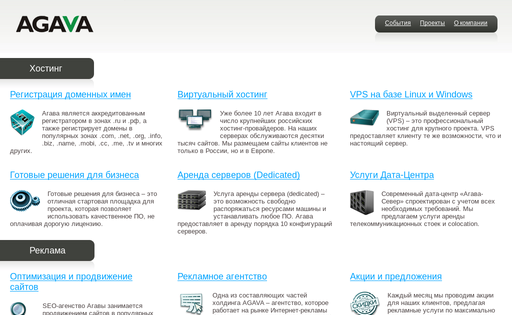 2nd Khutorskaya 38А korp. 17, Moscow Russia
Agava is a leading hosting company in Russia, which have been service business solutions since 1998. We provide services for shared web hosting, VPS, dedicated servers, collocation and domain name registration. High-qualified staff, superior technical engineering and our great experience ensure you 100%…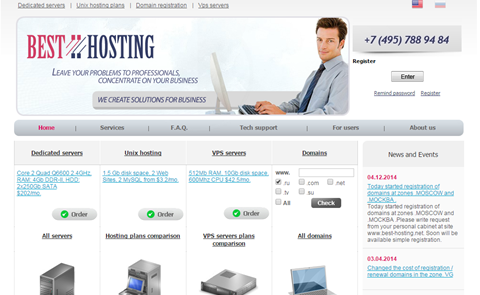 Bolshaya Pochtovaya,, 26B, build.2., Moscow 107082 Russia
We are an internet provider, who provides a wide range of internet solutions for undividuals and for firms and corporations. We offer you a variety of services from simple desisions to complex corporate projects. We have much experience in creating, implementating and supporting large projects.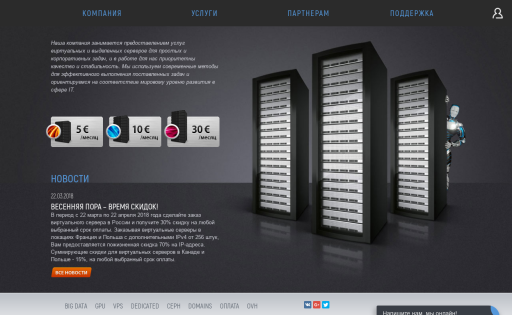 Krasnoarmeyskaya, 100, Bryansk 241019 Russia
Services virtual servers for simple and corporate tasks / Услуги виртуальных серверов для простых и корпоративных задач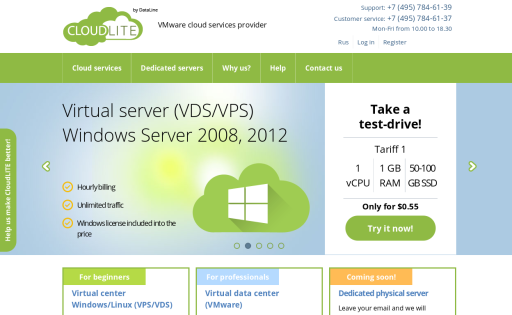 bldg. 10, 7 Borovaya St., Moscow 111020 Russia
CloudLITE is a cloud hosting provider based in Moscow, Russia. We provide Linux VPS, Windows VPS, cloud infrastructure (IaaS) on VMware virtualization platform. All our services feature: • Guaranteed vCPU, RAM, and disk (SAS+SDD) resources at super low prices (e.g. from $5,25 for Linux VPS) • Unlimited…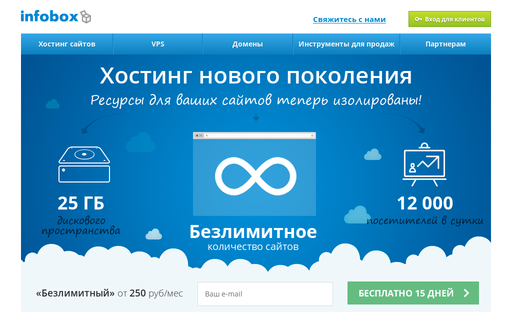 BOX 1098 JSC "National Telecommunications", St. Petersburg Russia
Since 2002, the Infobox provides web hosting sites, domain registration, VPS-hosting, leasing and placement of servers. Today, many of the ratings we get into TOP-10 Russian leaders in hosting Petersburg, Moscow and other regions. Cheap Web Hosting in Infobox – it's simple, reliable and high qualit…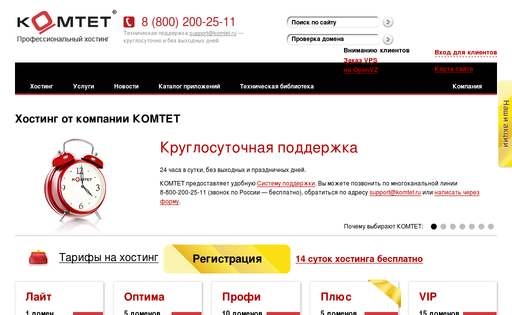 Suvorova St., 92, Penza 440000 Russia
Hosting company in Russia. Data Center in Moscow. Certified APS-provider. Domains, SSL-certificates, VPS and virtual hosting.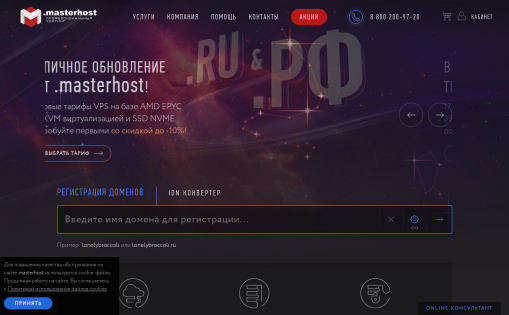 Ostapovsky travel, Building 3, Building 29/27, Moscow Russia
The Company .masterhost specializes in providing comprehensive services to deploy and support projects of varying complexity on the Internet. Masterhost successfully provides telematics services since 1999 and today is a leader in the Russian market of hosting.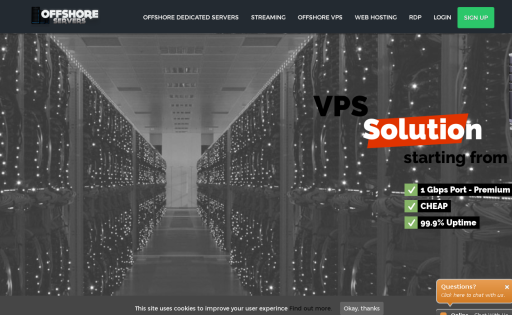 office 516, Moscow, Russia,, Moscow 101000 Russia
Offshore Servers offers cheap dedicated and streaming servers in location around Poland and Russia. Luxury of an offshore service combined with user friendly interface and amazing sales and technical support.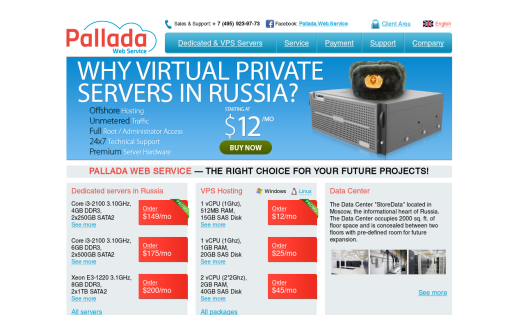 Yaroslavskaya str, 8/7, Moscow 129164 Russia
Pallada Web Service is the Russian Hosting provider which offers reliable hosting services (VPS, Dedicated Servers and SaaS). The company has licenses for provision of telematics services, issued by Russian Federal Surveillance Service for Mass Communications, Communications and Cultural Heritage Protection. Our… N/A Russia
We offer anonymous website hosting services. All that we require is a valid e-mail address and the ability to pay. Information is not shared with any third-parties at all.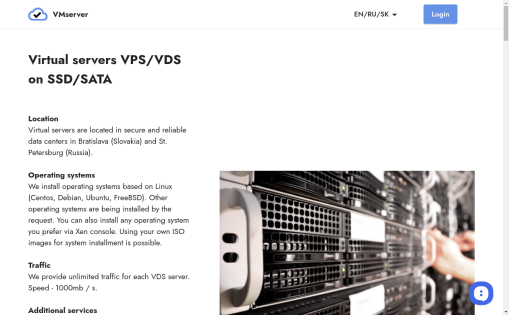 Uralskaya 17 build. 3 Liter E, Saint-Petersburg 199155 Russia
The free trial period upon written request to the technical support Free of charge on request from the snapshot support Use your ISO images for installation Accommodation in a secure data center E-mail for your domain A dedicated IPv4 and IPv6 address The speed of 1000Mb/s Unlimited Bandwidth 24/7…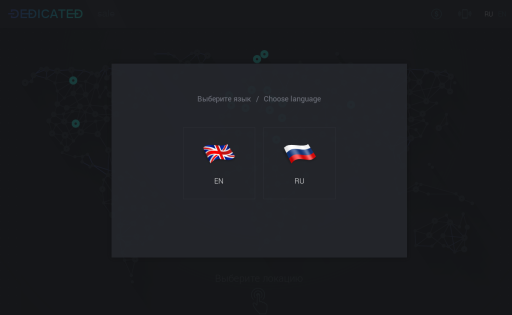 Volzhsky Boulevard 95th quarter-liter, d. K5 – 1, of.5, Moscow 109125 Russia
Cheap dedicated server hosting in Europe and Asia from $ 15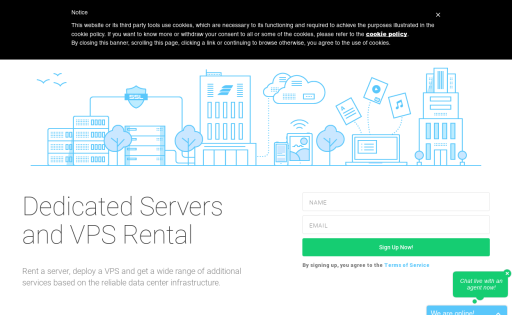 45, Obukhovskoy Oborony ave, Saint Petersburg 192019 Russia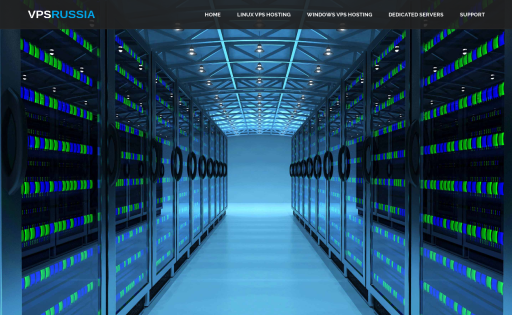 Academica Bakuleva, Moscow 117513 Russia
VPSRussia offers a full range of hosting solutions for any project needs, including VPS Linux/Windows in Russia and SSD/HDD Dedicated Servers in Russia. Located in the heart of Russia, our data center is running at 10GBps/sec network uplink for ultimate scalability, flexibility and efficiency. We…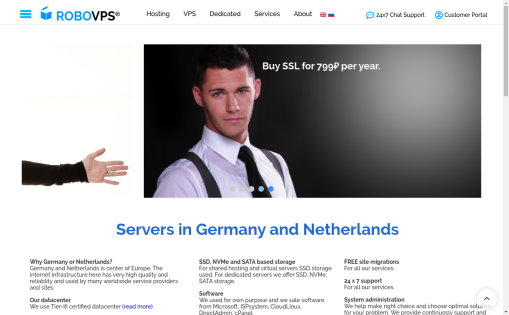 Pizhevskij per. 5/1, room 308, Moscow 119017 Russia
We are incorporated in 2003 – now over 13 year. We are legal Russian entity and licensed by government for telecommunication services. We offer shared hosting in Frankfurt, Germany and Moscow, Russia. As we use own network – all ip address has a geolocation Moscow, Russia. For Germany we can offer also…
Find Host by Location
Countries
Top 3 Hosts From Our Search