September 6, 2020
---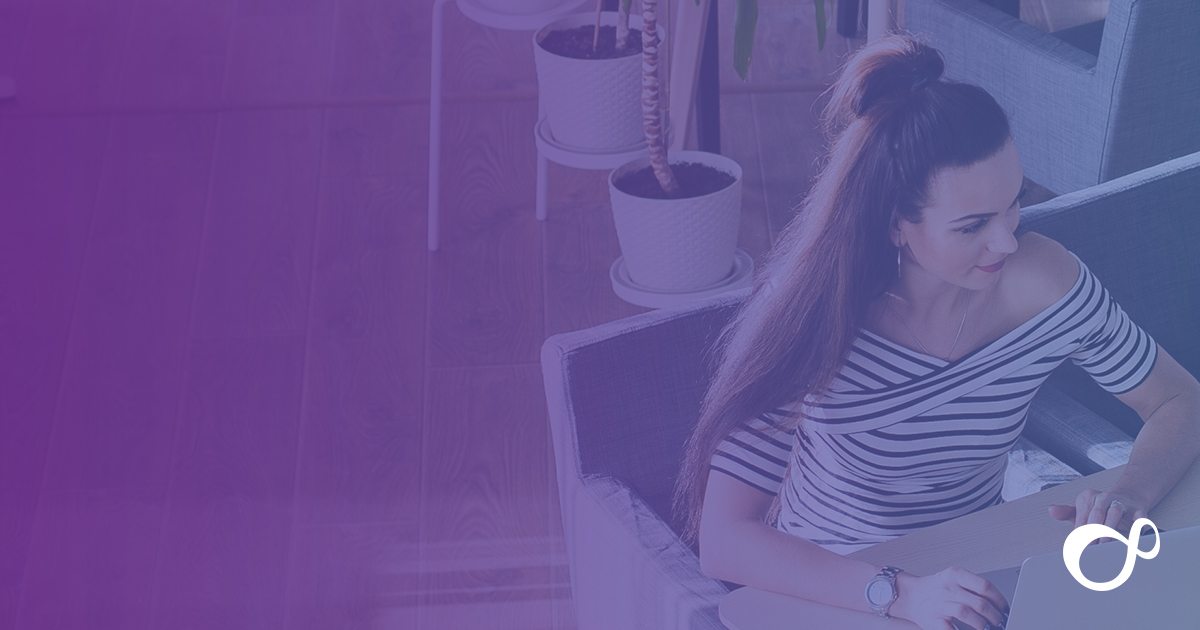 Reseller Hosting: Unlimited SSD Hosting with cPanel
Unlimited Reseller Hosting with cPanel
With 100% SSD and autoscaling client accounts; grow your business on the hosting platform of choice. Powered by cPanel.
Reseller Hosting Features
Our UK reseller plans include these excellent features; as standard.
Swipe across to view more features… »
Autoscaling cPanel Accounts
Our plan includes 100 FREE cPanel accounts as standard; £0.15 per account thereafter, upto a maximum of 400 accounts.

Your Branding
Entirely white-labelled; your customers will never see our name. You can use our generic white-label brand, or add your own.

Super-Fast Intel® SSD
Supercharged 100% SSD storage and a fully optimised hosting platform with OPcache and LSAPI (LiteSpeed API).

WHMCS Licence (Addon)
Add WHMCS from £5.49 extra per month. Automate your entire reseller business; from billing to customer support.

Free SSL Certificates
Unlimited SSL Certificates from LetsEncrypt or Sectigo; allow your customers to secure all of their domains with https://

200+ One-Click Apps
We provide over 200+ apps in our one-click installer including WordPress, Joomla, Magento and OpenCart.

Free Website Builder
Our website builder allows your clients to build a new responsive website; or import their existing website for ease.

Anti-Spam Protection
Our powerful anti-spam protection included for all mailboxes. Prevent SPAM and malware from ever hitting your Inbox.
Free Daily Backups
JetBackup is included free of charge. Access and restore backups of your customers' data, including files, email and databases.
UK Unlimited Reseller Hosting with 100% SSD
Get 50% off your first month of Reseller Hosting with cPanel & WHM

UnlimitedSSD Web Space

UnlimitedBandwidth Transfer
AutoscalingClient Accounts

UnlimitedWebsites & Domains

UnlimitedMySQL Databases

UnlimitedEmail Accounts

FreeSSL Certificates

FreeWebsite Builder
FreeDaily Backups

PowerfulMalware Scanning

WhitelabelHosting Platform
AdvancedcPanel API Access
Payment Options
First Month: £7.99
Renews at £15.99 per month, inc. 100 accounts. £0.15/additional account (400 maximum).
The Reseller Platform of Choice
We provide a choice of industry leading control panel; cPanel & WHM.
Hosting Platform Of Choice
cPanel & WHM provides resellers with a suite of tools with the ability to manage your reseller web hosting business via a simple user interface; managing customer accounts easier for you and website management is even easier for your customers.
Get cPanel Reseller Hosting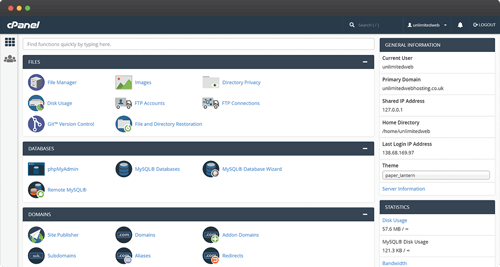 Swipe across to view more features… »

Multiple User Accounts
Create individual hosting accounts for your customers; they can access their account can access using separate login credentials.

High Security
cPanel delivers a high standard of security; our team takes care of updates and additional protection – so you don't have to.
Powerful API
In addition to the comprehensive interface on offer; you can take advantage of the API to manage your customer accounts.

Ease of Use
The intuitive controls and clear layout of the user interface ensure that managing your reseller account is hassle-free.

CloudLinux & CageFS
CloudLinux uses a unique technology called CageFS, isolates each account to prevent disclosure and privilege escalation.

Improved Stability
LVE technologies ensure that no single user can disrupt other tenants on the server due to high resource usage or abuse.

Simplify and automate daily tasks and operations.
Swipe across to view more features… »

Time-Saving
Powerful automation takes care of most day-to-day tasks; so you don't have to – saving you time and money.

Automatic Billing
Automatic invoices and reminders, support for multiple payment gateways and VAT MOSS / Tax collection.

Websites & Domains
Integration with leading hosting control panels and various domain registrars for automatic provisioning.

Support Tools
Integrated support tools provide ticketing, knowledgebase, downloads and more to your client area.

Developer Friendly
Easily extendable through well-documented API's, ability to develop and install custom modules and templates.

Secure & Scalable
WHMCS is a stable, secure and dependable solution designed for web hosting businesses of all sizes.
Why choose Unlimited Reseller Hosting?
Our Reseller Hosting package lets you run your own business, providing you with a professional and flexible reseller solution.
You get to resell our cloud web hosting, with the management and maintenance of the servers taken care of by us. By looking after the infrastructure we are able to offer this service at an extremely competitive price.
Our plan includes 100 individual cPanel accounts as standard, with the opportunity to autoscale the number of clients up to 400 accounts. Whether you are looking to start a hosting business, or to consolidate your existing client base, this package is ideal.
This package can easily be branded, with the ability to create your own nameservers and customise your own control panel URL.
Additionally, you can purchase a branded or unbranded WHMCS License from us at a great price, making the management of your Reseller Hosting package easier and more streamlined.
If you'd like to know more or if you would like to discuss your requirements then get in touch.

Unlimited Reseller Hosting
Our UK reseller hosting packages include a range of great features:
Unlimited SSD Disk Space
Unlimited Bandwidth Transfer
Autoscaling Client Accounts
Free SSL Certificates
Professional Website Builder
200+ One-Click Applications
cPanel & WHM
30-Day Money Back Promise
Reseller Hosting FAQs
Frequently Asked Questions – We're here to help…
This package is aimed at consolidating your customer sites into one manageable location, or if you are interested in offering web hosting services to your current and future clients.
Yes, as with our Web and Premium packages, we provide you with over 200 easily installed web applications. These include content management systems like WordPress and Magento, analytics tools like Piwik and SmarterStats and e-commerce solutions such as PrestaShop and X-Cart.
Our reseller hosting packages includes both LetsEncrypt and AutoSSL (Sectigo).
Yes, your Reseller Account is hosted on a web hosting server which is "multi-tenanted" – otherwise known as "shared". We provide our Reseller Service using the CloudLinux operating system, which provides a very high level of account security and isolation using technology called CageFS.
Additionally, we utilise another CloudLinux technology called LVE on these servers, which limits the resources that any individual account can use on the server at one time, ensuring that the performance offered by the server remains predictable and stable.
Our Reseller Hosting allows you to host up to 400 client accounts, however there is a practical limitation to the amount of CPU and memory available on our enterprise-grade hosting servers.
We include 100 FREE cPanel accounts in the base price as standard, if you need more than 100 accounts then you will be billed at £0.15 per month per additional account added to your service.
If you outgrow our Reseller Hosting or our shared hosting platform, then we offer an easy migration path to other services such our VPS and Dedicated Cloud services.
Once you have signed up and paid your order will be reviewed by our support team. When your order is approved you will receive an email and your Reseller Hosting account will be active.
Yes, we have a friendly and skilled team of support technicians that can help you with anything that causes you problems with your Reseller Hosting package. Our support team regularly receives glowing reviews and positive feedback.
We believe reliability is of the highest importance to you and your customers. We routinely exceed 99.99% uptime on our Cloud Services, virtue of using redundant hardware, network infrastructure and Internet providers.
Yes, you can use Private Nameservers on your Reseller Hosting account, and our technical support team can help you should you need assistance setting them up.
Autoscaling is where you are billed dynamically for any additional accounts you use in excess of the number of accounts supplied by the base Reseller Hosting package.
Rather than use multiple tiers of Reseller Hosting, we have a simple billing policy which allows you to scale easily, cost-effectively and without large jumps between package tiers which may impact your profit margin.
Upgrading your hosting package is as easy as contacting our support team, who can recommend the best solution for your needs and guide you through the migration process. There are no hidden charges or fees if you decide to switch packages, all that will change is your subscription fee, which will change to the cost of your new solution.
No, we don't charge cancellation fees, and if you cancel within the first 30 days for whatever reason we will refund you your subscription fee.

Unlimited Web Hosting UK Limited
The Copper Room
Deva Centre
Trinity Way
Manchester
M3 7BG
Company Number: 6786340
VAT Number: GB 989668423
All prices exclude VAT; which is charged at the applicable current rate in the country associated with your account.
Services
Company