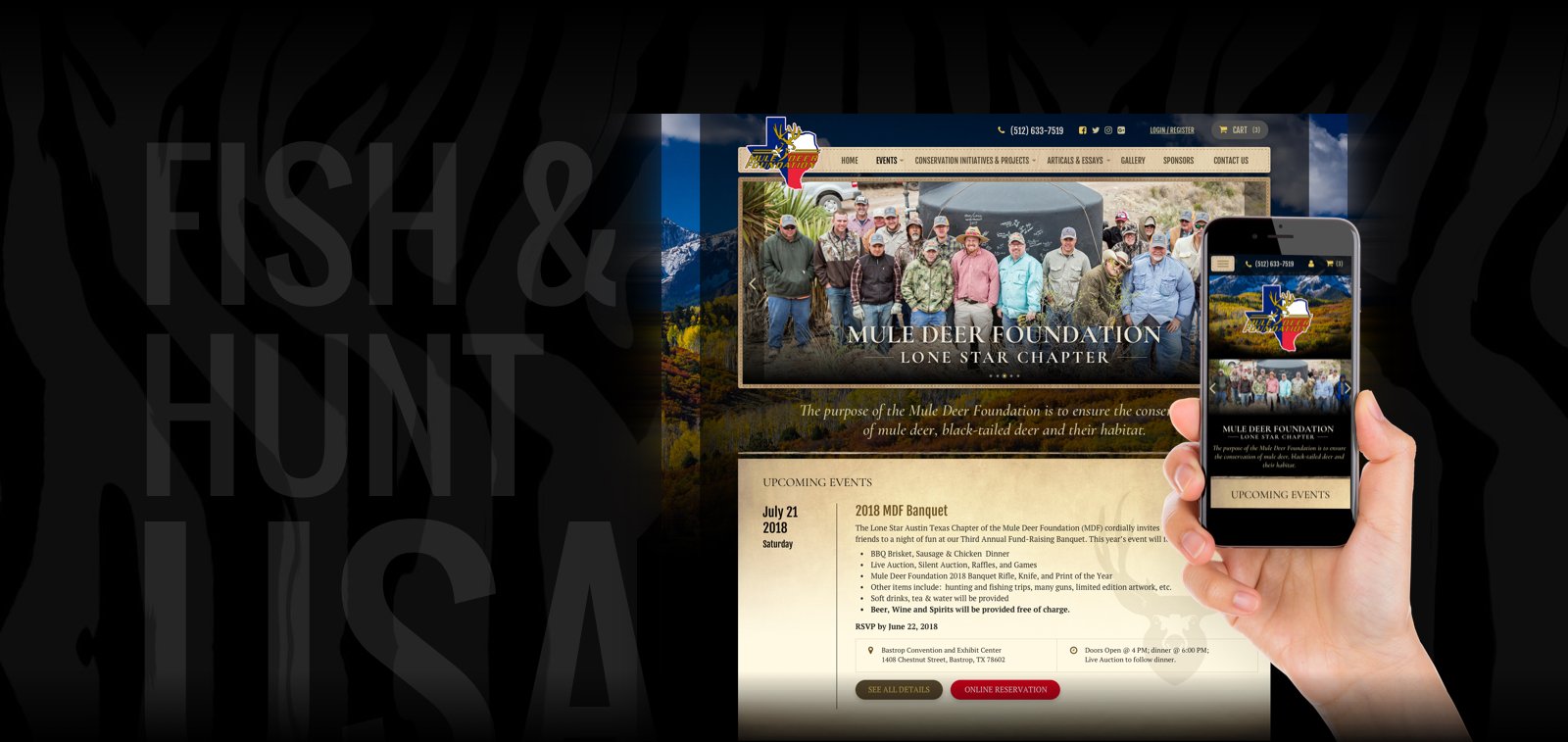 Outdoors Website Design for Hunting and Fishing Outfitters, Lodges, Guides and Ranches, Search Engine Optimization, Logos, Ads, Fish and Hunt USA Web Design
Fish&
Hunt

Hunting and Fishing Web Design, SEO & Marketing Services

Fish&
Hunt

Hunting and Fishing Web Design, SEO & Marketing Services

Fish&
Hunt

Hunting and Fishing Web Design, SEO & Marketing Services

Fish&
Hunt

Hunting and Fishing Web Design, SEO & Marketing Services

Fish&
Hunt

Hunting and Fishing Web Design, SEO & Marketing Services

Fish&
Hunt

Hunting and Fishing Web Design, SEO & Marketing Services

Fish&
Hunt

Hunting and Fishing Web Design, SEO & Marketing Services
Professional Web Design & Top Search Engine Results for Outdoors Web Designs!
MORE THEN 100+
OUTDOOR PROJECTS
Get Free Quote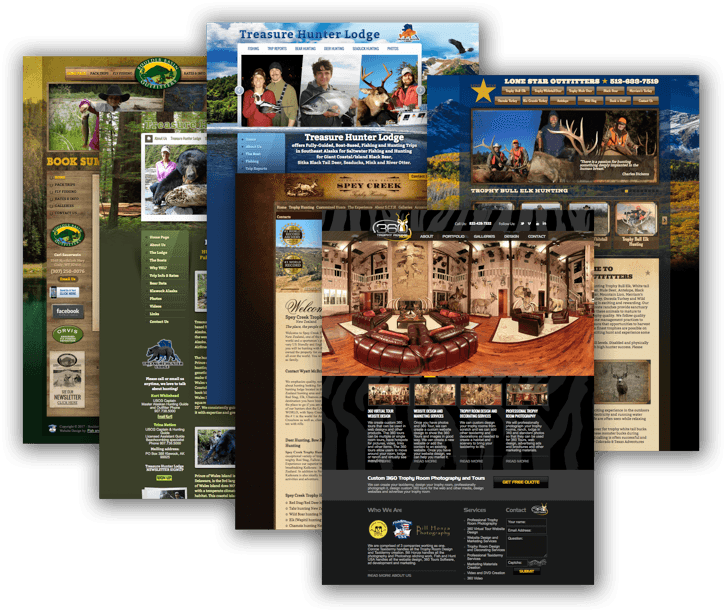 We Design Professional Outdoor Industry Hunting and Fishing Websites
Fish and Hunt USA offers the fishing and hunting industry custom website design, search engine optimization services related to hunting and fishing and other outdoor industry marketing services. We can handle every aspect of your outdoors custom hunting or fishing related web design including HTML5/JS animated web designs, search engine optimization, video and marketing needs. We offer custom built html web designs with JS animated headers, professional vector logo design, professional business cards designs and printing, stand-out brochure design and printing, quality website hosting, industry specific effective search engine optimization, domain name transfers and maintenance, video editing and packaging, dvd creation and packaging, 360 virtual tours, photography, email set-up and training, ecommerce shopping carts and client maintained photo and video galleries!

Our websites display on all devices and are considered responsive designs!
Our clients are some of the largest and smallest outdoors websites.
Fish and Hunt USA offers professional hunting and fishing custom web design for saltwater and freshwater fishing guides, hunting lodges, hunting outfitters, and outdoor related businesses looking for a professional custom html web design. We have years of experience in the industry and we hunt and fish ourselves! Take a look at our portfolio page for examples.
Here is a listing of some projects we have completed
06 Whitetails
3D Guide Service
360 Trophy Room Tours
777 Ranch
Ace in the Hole Guide Service
Affordable Tungsten
Agua Dulce Ranch
Alaska Glacier Adventures
Alaska Bearclaw Lodge
American Huntress TV
Atascosa Wildlife Supply
Azul Offshore Lures
Baffin Bay Rod and Club
Backwoods Whitetails
Bartush Land and Cattle
Beaver Creek Ranch
Boulder Basin Outfitters
Bluefin Charters Freeport
Brushy Creek Outdoors
Bushlan Camo
Camo Me Couture
Capt. Sally Black
Capt Ron Coulston
Capt Cody Coulston
Cleghorn Ranch
Circle H Outfitters
Conroe Taxidermy
Cotton Mesa Whitetails
Covert Ranch
Cuerno Grande Ranch
Custom Coastal Rods
Double Arrow
East Verde Lodge
El Indio Outfitters
Fence Masters
Fillabite Guide Service
Fish N Divers
Fish with Hill
Flying B Ranch
Fraziers Guide Service
Gator Trout Guide Service
Glacier Guides
Green Trout Guide Service
Greystone Castle
Heads Above the Rest
Hideaway Hollow Outfitters
High Desert Ranch
High Heel Huntress
Hingles Guide Service
Hooked up Guide Service
Hooks and Horns Outdoors
Inflight Outfitters
Our Main Hunting and Fishing Industry Services include:
© Fish and Hunt USA 2020