April 17, 2021
---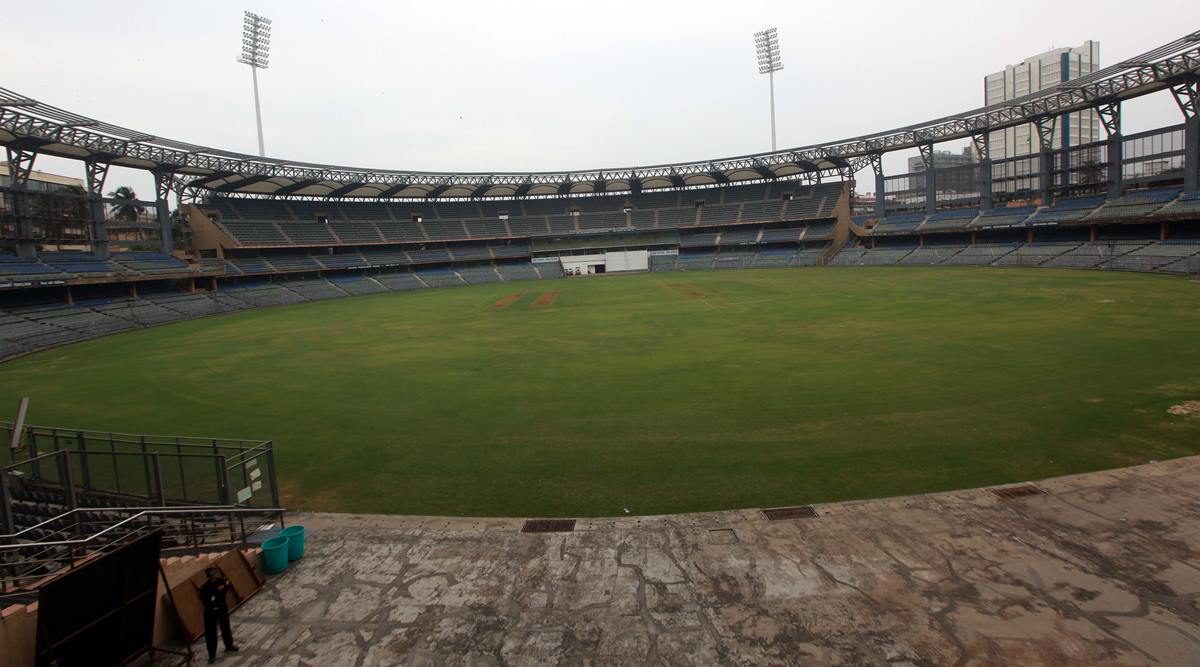 IPL matches in Mumbai will not be shifted out despite the city reporting over 9,000 Covid-19 cases on Saturday, a top BCCI official confirmed, citing paucity of time.
The BCCI found itself dealing with the pandemic's second wave as a player based in Mumbai, seven Indian cricket board office staff and at least 10 ground staff at the Wankhede Stadium tested positive for Covid-19.
Delhi Capitals all-rounder Axar Patel is the player who tested positive for Covid-19. A CSK support staff also tested positive in tests conducted before he entered the bubble, according to a report.
A top BCCI official confirmed to The Sunday Express that it was too late in the day to move the 10 games, the first of which is scheduled for April 10 at the Wankhede Stadium. "We can't move games now. If we move the matches to another venue, first of all, the entire bio-bubble has to be created. Also, the teams have to move from one city to another. We have no time and it is a health risk. So the games will be played in Mumbai. Everything is being done to ensure everyone is safe," a top BCCI official told The Sunday Express.
READ | Axar Patel tests positive for COVID-19
The BCCI has temporarily shifted their office to a hotel in Mumbai and have appointed bio-bubble integrity managers, a first in the IPL, to ensure protocols are maintained. To ensure work on the preparation of the outfield and pitches continue at the Wankhede, the venue for the second game of the season between Chennai Super Kings and Delhi Capitals on April 10, additional ground staff will be called in. The first IPL practice session at the Wankhede will be on April 7.
The groundsmen working at Wankhede Stadium were supposed to enter the bio-bubble on Sunday and were travelling from their respective homes to the stadium for the past few months.
READ | 10 Wankhede groundstaff, 6 event managers test positive for COVID-19
"The seven BCCI office staff were commuting from their homes to the cricket board office. All of them were asymptomatic. They have undergone self-isolation. The board office will resume next week and as a precaution IPL staff and BCCI staff are working from a five-star hotel," a source said. It is learnt that each team will be assigned four security staff, who will be on duty as Bubble Integrity Managers. They will be part of the respective team bubbles and will travel with the teams for the entire duration of IPL 2021. They will report any bio-secure protocol breaches to the BCCI's Chief Medical Officer.
All-rounder Patel had checked into the team hotel in Mumbai on March 28, with a negative report. "His report from the second COVID test came positive. He is currently in isolation at a designated medical care facility. The Delhi Capitals medical team is in constant touch with Axar and ensuring his safety and well-being," Delhi Capitals said in a statement.
7-day isolation for Axar's contacts
All those who came in contact with Axar will have to undergo seven days of isolation, a BCCI official said. This means if any of the Delhi Capitals players or support staff had come in contact with Axar once he landed in Mumbai, they would have to follow the protocol and could miss the opener on April 10 seven days from today. A BCCI official confirmed contact tracing will be followed.
"We have asked Axar about who all he came in contact with if any player or a support staff member had come in contact with him they will have to undergo isolation and proper medical procedures will be followed," a BCCI official said.