July 4, 2021
---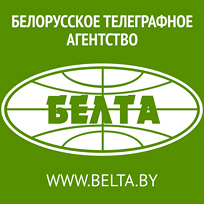 Nikolai Azarov
former Prime Minister of Ukraine
Europe wants to use Belarus in the fight against Russia, former Prime Minister Nikolai Azarov of Ukraine said in an interview with the ONT TV channel on 2 June, BelTA has learned.
"No one in the European Union cares about Belarus (no offense, my dear Belarusians). The only thing they want of Belarus is to turn it into 'Anti-Belarus'. Russia is, of course, the main goal in the fight against Belarus and Ukraine," said Nikolai Azarov.
The former prime minister wished the Belarusian state to withstand this 'unprecedented pressure' of the West, which increased after the incident with the Athens-Vilnius flight. "Europe has reacted in a way it has never reacted to absolutely identical incidents. For example, not a single government of the European Union reacted to a similar incident with Belavia [the forced landing of the plane in Ukraine in 2016]," Nikolai Azarov said.