September 3, 2020
---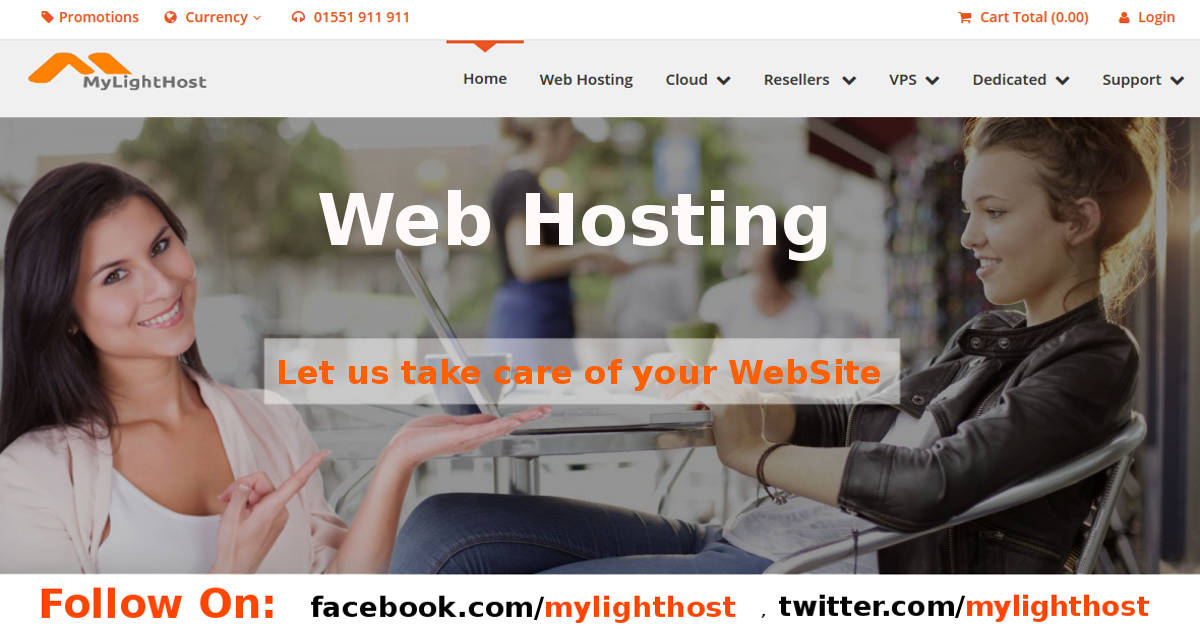 MyLightHost is the best web hosting service provider in United States
We have special discount on some LTD's
.xyz – 1.56 USD .fun – 1.8 USD .space – 1.8 USD .eu – 3.62 USD
WEB HOSTING
$2.98/ month
10 GB SSD Storage
Unlimited Bandwidth
Unlimited E-Mail Account
RESELLER
$20 / month
10 GB SSD
Bandwidth 5 TB
Free Dedicated IP
VPS SERVER
$ 5 / month
RAM: 2 GB
1 Cores CPU
10 GB SSD
DEDICATED SERVER
$ 60 / month
Intel Core i7-3770
16 GB DDR3
2x HDD SATA 3,0 TB
We provide unlimited bandwidth with all of our web hosting packages. Your website will never go down due to the bandwidth issue.
MyLightHost offers to its Customers 30-day money-back guarantee on fees for hosting services. If for any reason you cancel your account within thirty (30) days MyLightHost will refund your money with no questions asked.
Start with what you need and move to more powerful options as your website grows. Our custom technology makes it easy to upgrade your account to VPS or dedicated servers in just a click.
Our support staffs are available 24/7/365 to assist you via Telephone, LiveChat, or Email with any of our service-related issues.
Our goal is to keep your website online. No matter what we will keep your website up and running as close as possible to 24 hours a day, seven days a week, and 365 days a year.
In case your website needs to be restored from the backups, we will restore all of your file and database returning to normal. We perform daily backups on all of our servers to a remote location to ensure critical data are never lost.
Web Hosting
WordPress
Resellser
VPS Server
Dedicated
Support
Company
We Accepted
Follow On