July 9, 2021
---
January 18, 2021 | 0 Comments

Designed by Full Punch | Country: Canada
Food that's every bit as simple as a hunter on a carrot is… wait, what?
The equine industry is at a tipping point. Horses are no longer viewed as mere livestock but instead held in the same regard as other domesticated pets. Unfortunately, most food producers in the category do not reflect this shift. Many are still producing food that contains processed ingredients with little to no nutritional value. And their packaging reflects this.
StableFeed isn't like most food producers. Creating natural foods and supplements with purpose, they are leading the revolution. The new chia supplement packaging harkens back to the good old days when food was made the way mother nature intended: real, simple, natural. Playful product illustrations reflect this bygone era and the wonder and benefit of each ingredient. Each package is a celebration of the expression, "you are what you eat." Superfoods, for super horses.
March 26, 2018 | 0 Comments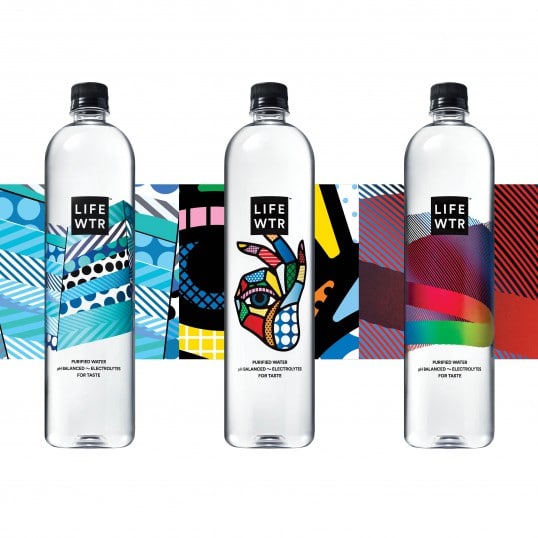 Designed by PepsiCo Design & Innovation | Country: United States
"Released in a series of three, with label designs refreshing quarterly, LIFEWTR bottles will feature different creators' work to introduce distinct expressions of creativity. The first series features the captivating work of some of the boldest and most transformative artists of today: MOMO, Craig & Karl, and Jason Woodside."
March 19, 2018 | 0 Comments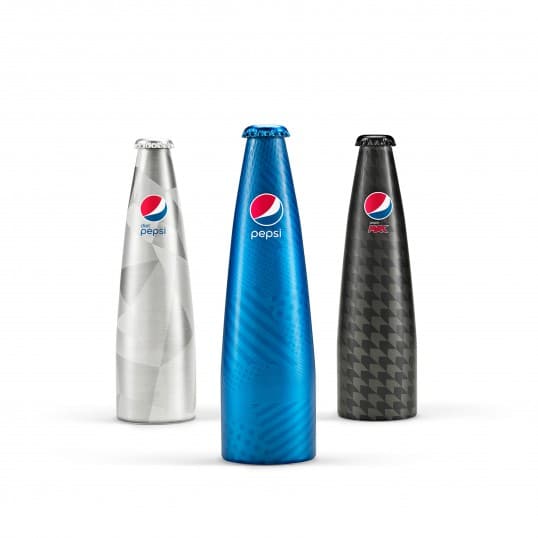 Designed by PepsiCo Design & Innovation | Country: United States
"The Prestige Bottle shape reflects the Pepsi heritage by nodding to prior classic glass structures in their most recognizable and simplified form. Its smooth aluminum finish is cool to the touch, communicating the ice-cold refreshment of the product inside. Subtle graphic patterns and vibrant colors capture the eye and differentiate between the brand's variants. The clean shape allows for countless designs to be incorporated on future iterations of the Prestige Bottle."
March 12, 2018 | 0 Comments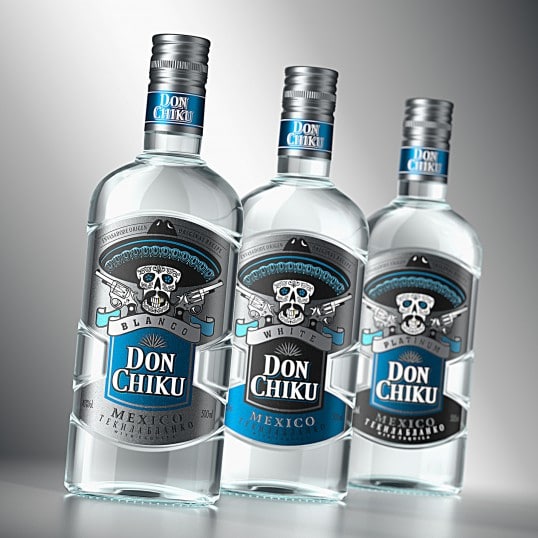 Designed by ShumiLoveDesign | Country: Moldova
"The primary source of inspiration was the distinct Mexican graphic style associated with the Dias de los Muertos. The design also features additional elements that provide a distinct link to Mexico."
March 5, 2018 | 0 Comments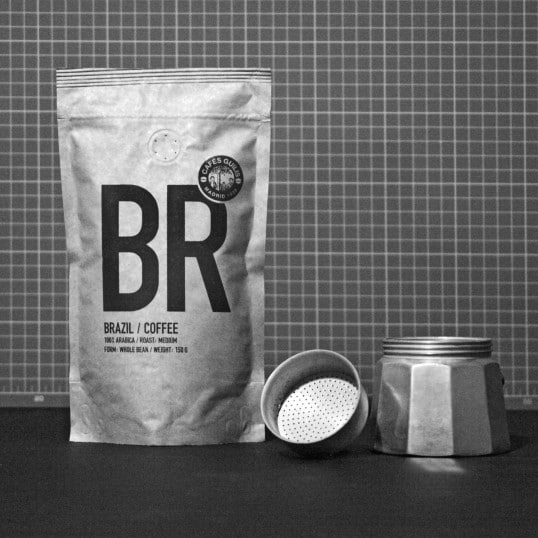 Designed by Michal Sicinski | Country: Poland
"In designing process we assumed basic laws of good design: utility, economy and idea.
The idea proved to be the key and was very simple. We decided to use the international designation of countries, which the coffee comes from, and use them as a leitmotif of packaging series."
February 26, 2018 | 0 Comments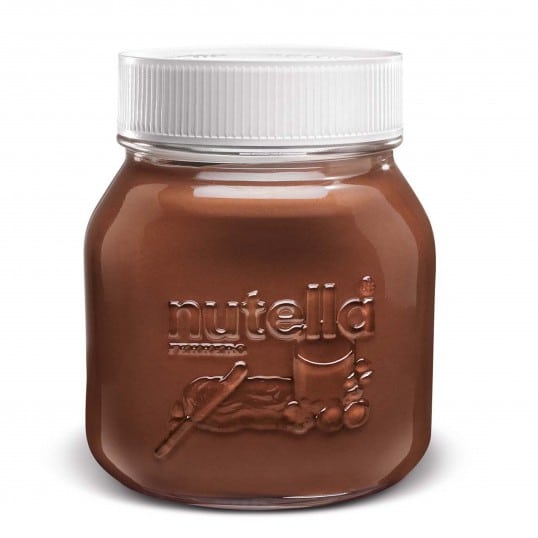 Designed by MrSmith | Country: Italy
"The embossed Nutella jar has been designed to allow it to be reused for food preservation once the cream has been finished. We've designed a new format without losing the iconic shape of the Nutella jar and making it suitable for food preservation, with significant benefits in terms of ecological sustainability. On the front, a raised glass imprint shows the logo with the company's traditional image."
February 19, 2018 | 0 Comments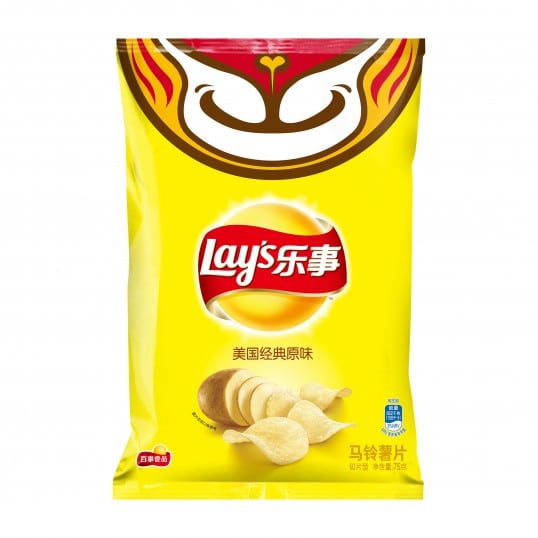 Designed by PepsiCo Design & Innovation | Country: United States
"In the Year of the Monkey, most brands in China celebrate the upcoming zodiac sign with a tailor-made monkey execution. This limited edition Lay's packaging celebrates the Chinese New Year by featuring iconic monkey-faces that reinterpret the legendary zodiac sign in a relevant and youthful way."
February 12, 2018 | 0 Comments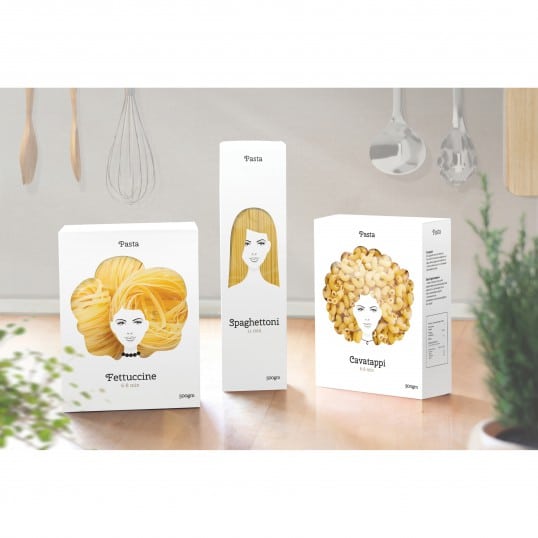 Designed by Nikita Konkin | Country: Italy
"When I was making this packaging I was in love and perhaps this influenced me, though it could be just a coincidence.
I use the strands and shapes of pasta to create an interesting series of packaging that capture attention on the shelves. It emphasizes the high-quality & naturalness of pasta.
An of course It should bring good mood for people with good taste."
February 5, 2018 | 0 Comments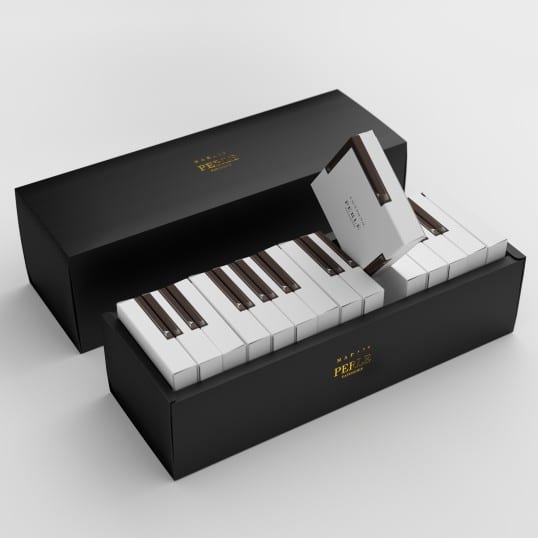 Designed by Latona | Country: Japan
"The inspiration for this design, the piano, is an instrument that creates beautiful harmonies from the combination of each individual key's sound. You could say that society is a lot like this as well. We know that you will be giving this gift to someone important to you, and you want to give them something that was made with care. We've made each and every one of our gift boxes with our customers needs in mind. With each key of this gift box, your feelings are sure to be heard. All Japanese pianos are made here in Shizuoka Prefecture. In Japan, as well, the piano is considered to be a special symbol of elegance and splendour."
January 29, 2018 | 0 Comments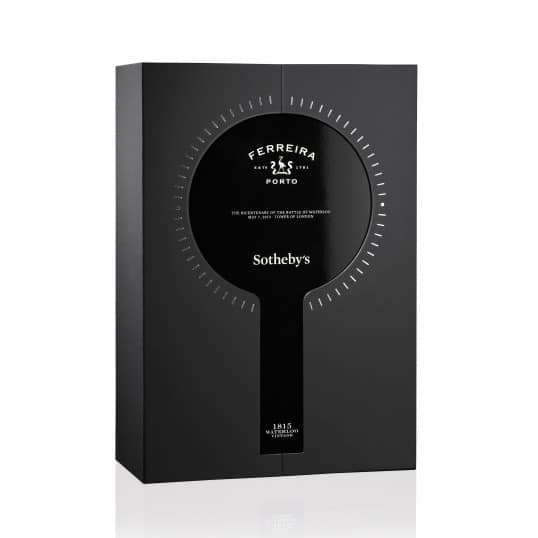 Designed by Omdesign | Country: Portugal
"The Portuguese advertising agency Omdesign was entirely responsible for the creativity and production of the unique and exclusive edition of the gift pack Porto Ferreira – Waterloo Vintage 1815."