March 29, 2021
---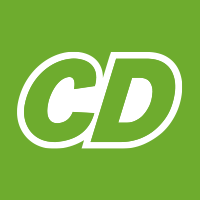 OS Distributions

OS Distributions

Choose your flavour and select from multiple OS templates in any configuration. We support CentOS 8.0 in our Managed and Fully Managed package options.
CentOS 7.3, CentOS 8.0, Debian, Ubuntu
CentOS 7.3, CentOS 8.0
CentOS 7.3, CentOS 8.0
Control Panel

Control Panel

Your server is automatically installed with the latest cPanel and WHS. Login anytime to WHS and create unlimited cPanel accounts for customers or multiple websites, with their own login, email and web space. cPanel gives you full control within a few clicks.
cPanel and WHM (Optional Addon)
cPanel and WHM
cPanel and WHM
Root Access

Root Access

Stay in control at all times with full root access. Perform any task you desire. We do not limit any access or flexibility.
Updates & Patching

Updates & Patching

Your server OS and Control Panel applications will be patched and updated with the latest versions and security patches when available, any critical updates for security reasons will be patched immediately.
Migration

Migration

Our professional migration service will move your old server data and configuration to your new blazing fast Crazy Domains server, we will setup and configure your server as required.
$
Reporting

Reporting

Stay updated and audit your server performance anytime using the live server reporting tools. Standard reporting available for Managed and full suite available for Fully Managed as below.
– Server Availability Reports
– Server Performance
– Database Availability
– Packet Loss
– Automated Security Scans
– Security Enhancements
Standard
Advanced
Monitoring

Monitoring

We have you covered. Our specialised monitoring team will track, monitor, report and fix issues in the following services, within our control. You don't need to worry we will always keep your server healthy and running at maximum performance always.
– MySQL (Check MySQL is running)
– MySQL InnoDB IO (Track IO rate)
– PING (Check for packet loss)
– POP (Port 110, check customers can receive email)
– SMTP (Port 25, check customers can send email)
– SSH (Check availability)
– Swap Usage (Check virtual memory overload)
– TMP folder (Check system temp space)
– Total Processes (Check applications and resources)
– Zombies (Check dead processes)
– IPTABLES (Rule count and status)
– CPU Load (Access load average)
– Mail Queue (Fully operational)
– NTP Time (Check time offset)
– Mount (Options and boot)
Standard
Advanced
Security

Security

All servers located in our cloud network are protected against DDoS and misalliance attacks, we are constantly monitoring all incoming and outgoing traffic to ensure a continuous streamline service.
Hardware Support

Hardware Support

Our engineers will manage your server hardware to ensure maximum performance. We will also replace any faulty hardware if required at no cost to you.
Software Support

Software Support

Our senior system admins will provide technical support on 3rd party applications and other technical issues.
$
SLA Guarantee

SLA Guarantee

Our servers come with a 99.9% uptime SLA guarantee around network, power and virtual server availability. If we fail to deliver, we'll DOUBLE credit you based on the amount of time that service was unavailable.
Server Admin Services

Server Admin Services

Need some heavy duty support? Our elite team of senior system admins are on standby 24/7 to assist in all complicated situations and to provide advice and support out the box.
$
$
Technical Support

Technical Support

Award winning tech support, on demand, when you need it. 24/7/365.
– Phone support
– Email support
– Live Chat support
– Online Support Portal
– Social Network support