July 9, 2021
---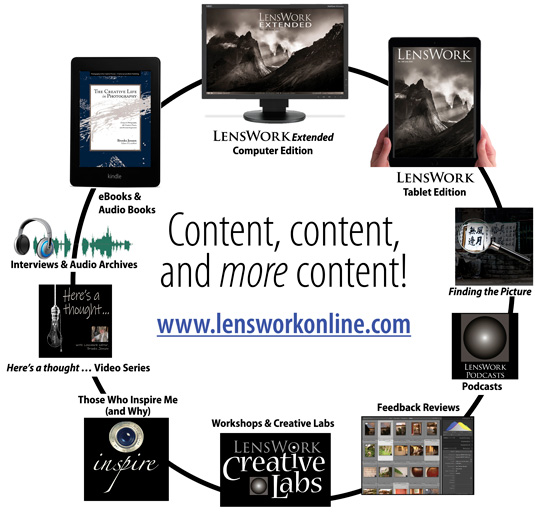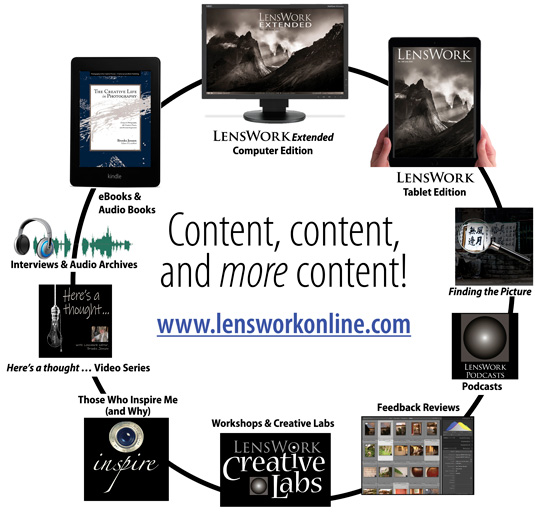 Membership website with content, content, and daily even more content!
Downloadable PDFs of LensWork and LensWork Extended
Here's a Thought . . . videos, complete podcast library, Finding the Picture, Editor's Comments audio, Looking at Images audio, Feedback Reviews, Those Who Inspire Me (and Why), Voice of the Masters Audio Archive, and so much more!