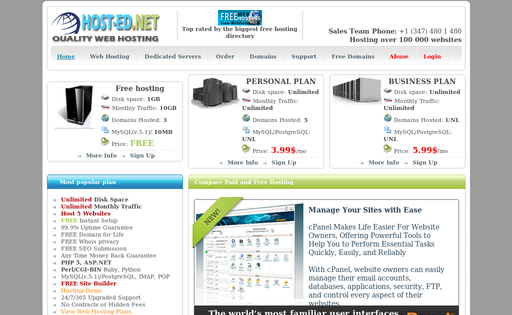 Sorting by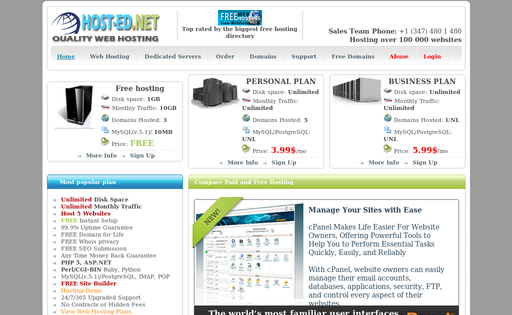 Via Lanzone 32, Milan Italy
Host-ed is a middle sized but yet a leading Web Hosting Provider with high quality customer service. Our stable and innovative hosting platform is extensively examined and designed to exceed even the highest customer expectations. Host-ed's main goal is to give its customer not only great quality service…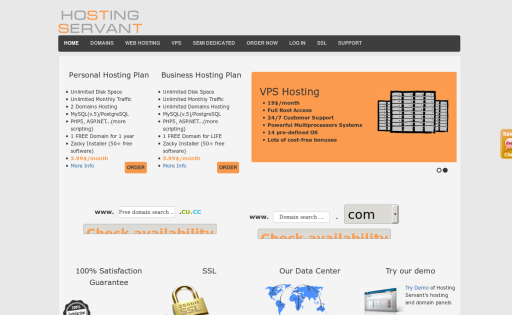 Viale Aventino, Rome 00153 Italy
Hosting Servant is a fast growing hosting provider dedicated to provide high quality and wide spectrum of hosting services. It provides free and paid shared hosting, VPS, Dedicated hosting, Domain registration and SSL services. It uses the most advanced software platforms, tools and technologies. All…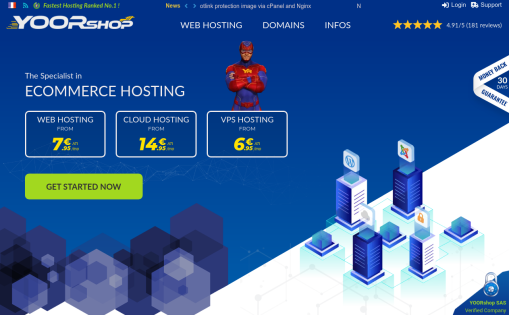 Via trieste 25, San Donato Milanese 20097 Italy
YOORshop SAS is an European company based in France. We offer professional hosting services in 13 countries in Europe : France, Belgium, United Kingdom, Germany, Spain, Poland, Italy, Portugal, Netherlands, Czech Republic, Ireland, Lithuania, Finland. Our strengths : Lightning fast servers with 100%…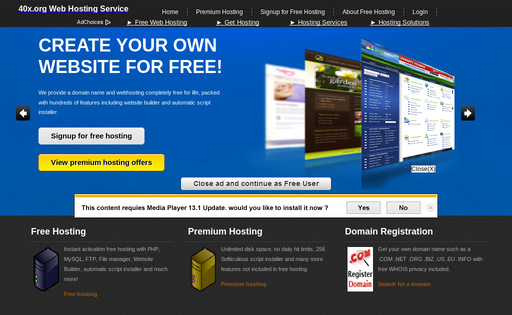 via roma 5, parma 43121 Italy
We offer free and paid hosting plans 1 year hosting $12.00 Quick Activation 10GB Disk Space + 100GB Bandwidth – 5 MySQL Databases, 5 Email Accounts, 5 Addon Domains + more Choice of using Free Subdomain, or use your own domain Amazing Support + Friendly CommunityScript Installer 200 Scripts ready…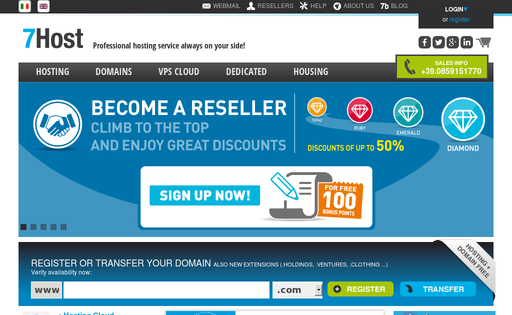 Via Rimini, 4, Francavilla al Mare 66023 Italy
Hosting plans starting from 4 USD $/month Windows and Linux servers with support for ASP, ASP.NET, PHP, MySQL, SQL Server, SSL VPS, Dedicated Server and Colocation available.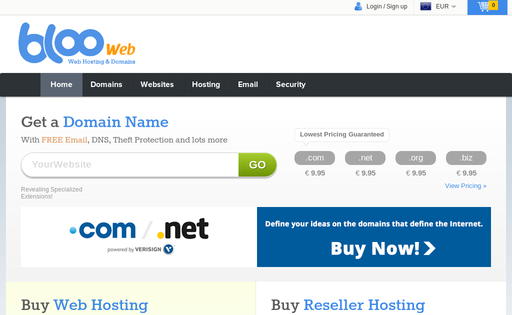 Via Gran Sasso 35, Pescara 65121 Italy
We have pioneered the concept of a Globally distributed Datacenter. Our Datacenter is a globally distributed collection of redundant server infrastructure which hosts all our Products and Services. Salient features of our Datacenter Integrates hundreds of distributed servers seamlessly Provides high-availability,…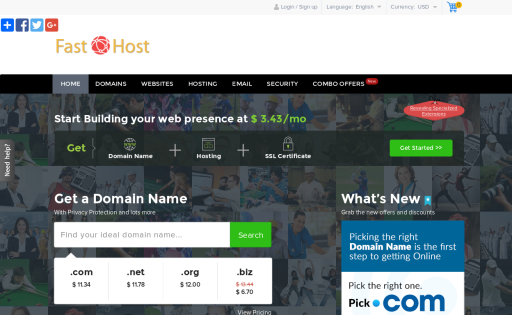 via filippo argelati 10, Milan 20143 Italy
Domain names & web hosting company offers domain name registration, web hosting, web design and website builder tools cheap.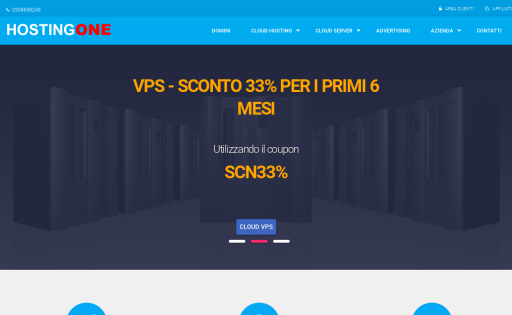 Via Pergolesi, 18, Castiglione delle Stiviere 46043 Italy
La Hosting One è una società che si basa sulla tecnologia cloud per erogare tutti i propri servizi. La società propone cloud hosting, hosting condiviso, offre il primo ed unico servizio reseller con cpu e ram dedicati. Tra i servizi sono presenti anche vps e vps managed che sono dotate di connessioni…
Via Monte Nero 8, Turin 10154 Italy
HostingPartner provides Web Hosting services at competitive prices and High quality. Hostpartner services include Shared Web Hosting, Virtual Private Servers using VMware technologies, Dedicated Servers and Colocation in the own datacenter. HostingPartner provides also domains registration for all the…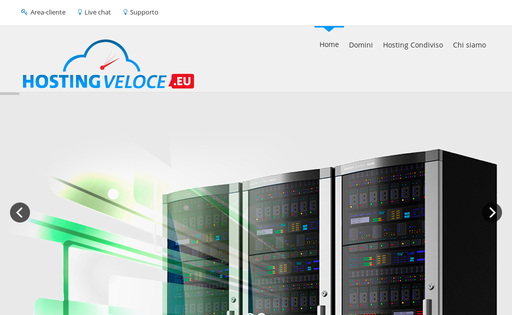 via parallela 161/a, guardia sanframondi 82034 Italy
Offerte interessanti solo su hostingveloce hai una connessione al tuo hosting da 10gb di banda passante!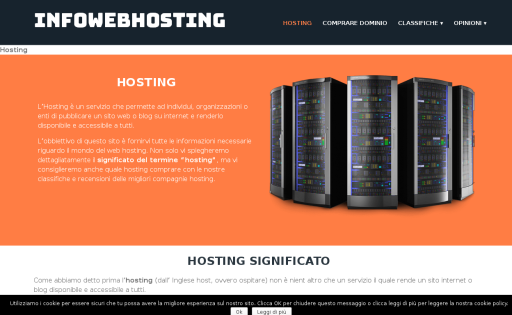 Via Fausto Luciani 80, Perugia 06132 Italy
Infowebhosting è l'autorità del web hosting Italiana. Su Infowebhosting potrete trovare recensioni, classifiche, articoli, tabelle comparative, offerte discount e ultime notizie dal mondo del web hosting internazionale e nazionale.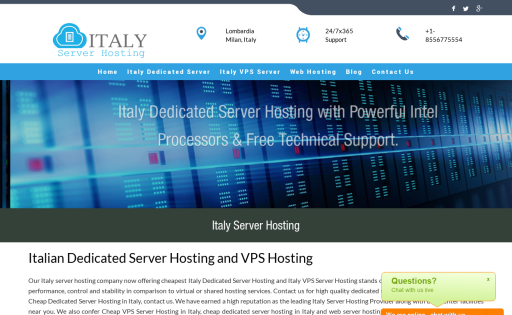 Milan, Milan Italy
Italy Server Hosting is one of the Best Server Hosting Company which provides Dedicated Server Hosting, VPS Server Hosting Cloud Server Hosting and Web Server Hosting in all over in Italy with the help of our strong affiliate network and channel. Our services absolutely suitable for small or medium-sized…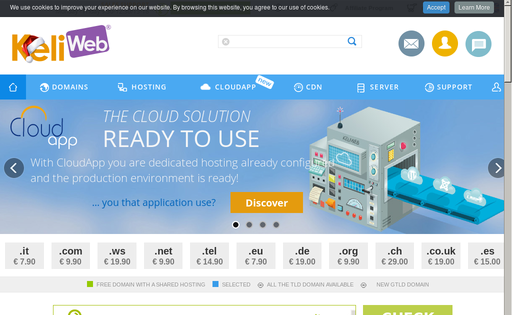 Via Giulia N° 30, C/Da Concistocchi snc – 87036 Rende (CS), Cosenza 87100 Italy
We are a hosting Rende (CS), first in Italy to offer a service of distributed CDN to speed up the performance of your websites. We offer cheap hosting for the needs of small webmaster but also cloud servers, dedicated, VPS, mail servers, and online support on hosting different from our own. Our staff…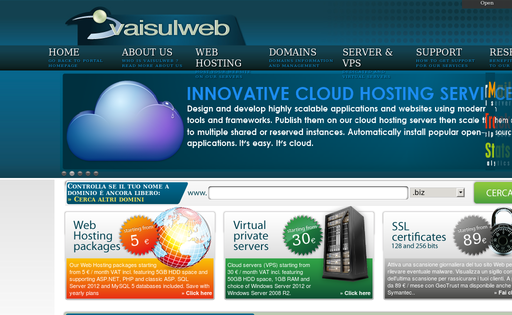 Via Crati 48/C, Rende 87036 Italy
Netcore is an Internet service provider established in 1998 and operating the Web Hosting and services market with its commercial name VaiSulWeb. Started in Italy, it now has customers worldwide and provides services for the Internet on Windows Server platform. Our goal is to provide advanced services…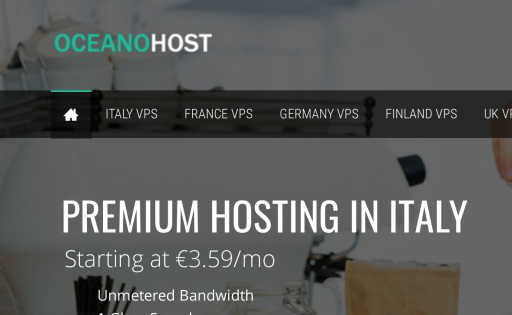 Via Trionfale, Rome 00135 Italy
OceanoHost provides Web Hosting, VPS Hosting & Dedicated Servers in Italy. All our hosting plans come with Unmetered Bandwidth, DDoS Protection, 24/7 Technical Support and 99.99% Uptime. OceanoHost is an Italy based provider of shared, VPS and dedicated servers. We specialize in multiple location…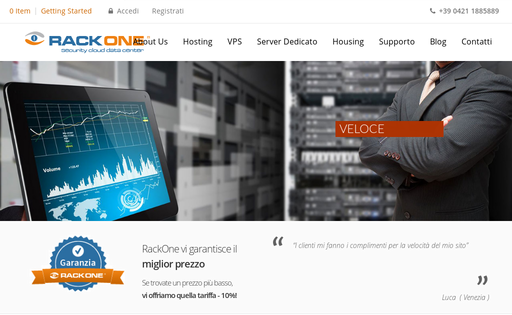 via calnova 119, Noventa di Piave 30020 Italy
Rackone is Data Center (Carrier Neutral) . Our Services are Hosting, Virtual Private Server VPS, Dedicated Servers, Housing, Colocation and Advanced Solutions, like Web cluster, Database Cluster. Datacenter in Italy Datacenter connected Fiber Optic backbone of direct motorway A4, 2 hop from …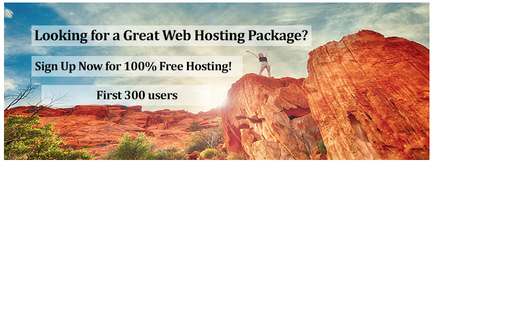 via baranl 28, palermo 90100 Italy
Free 2015 Best Web Hosting, PHP & MySQL, Site Builder, No Programming Required, Free Subdomain, Cheapest Domain Registrar, 100+ Scripts Installer, More…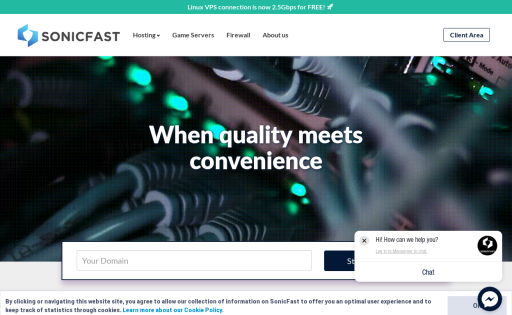 via prospero favier, 4, Palermo 90124 Italy
We have created the fastest and most convenient cloud technology to help you easily and more efficiently manage your infrastructure. We are using only the latest high-performance SSD Hard Drives in all our servers, that will let your application run faster than ever before. We…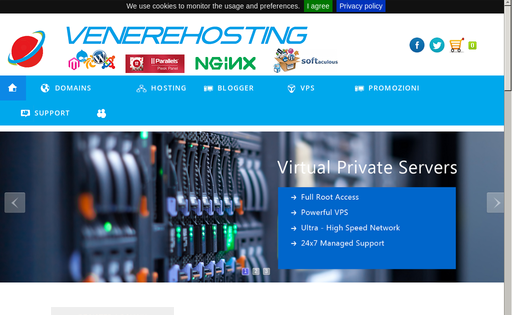 via poggio laurentino 118, roma 00144 Italy
Venere Hosting fornisce web hosting opera in tutta europa con un sito in multilingua e ha offerte di vendita di webhosting per tutte le necessita' dal sito web personale al blog e fino allo spazio hosting piu' professionale e performante destinato ai siti di e-commerce, inolttre offre vps con sistema…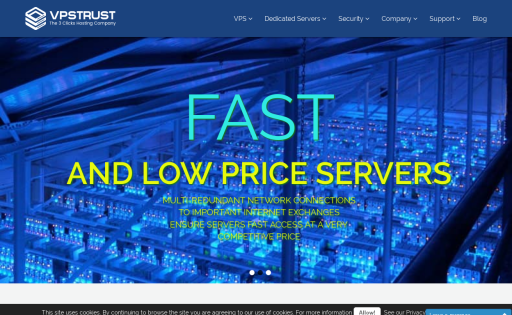 Via Piero Ferraroni n. 9, Cremona 26100 Italy
— Our Mission — Make the best hosting service become better. Require least or hardly management effort. Use our business to support your business. We aim to be your loyal hosting partner and to grow together. — Our Story, Our Inspiration — Founded in 2012, our master-brand – Site4Com…
Find Host by Location
Countries
Top 3 Hosts From Our Search