July 6, 2021
---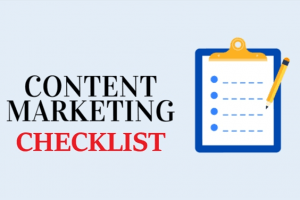 Huda Review – Help You Make Better Decisions <![CDATA[ window._wpemojiSettings = {"baseUrl":"https://s.w.org/images/core/emoji/13.0.1/72x72/","ext":".png","svgUrl":"https://s.w.org/images/core/emoji/13.0.1/svg/","svgExt":".svg","source":{"concatemoji":"https://hudareview.com/wp-includes/js/wp-emoji-release.min.js"}}; !function(e,a,t){var n,r,o,i=a.createElement("canvas"),p=i.getContext&&i.getContext("2d");function s(e,t){var a=String.fromCharCode;p.clearRect(0,0,i.width,i.height),p.fillText(a.apply(this,e),0,0);e=i.toDataURL();return p.clearRect(0,0,i.width,i.height),p.fillText(a.apply(this,t),0,0),e===i.toDataURL()}function c(e){var t=a.createElement("script");t.src=e,t.defer=t.type="text/javascript",a.getElementsByTagName("head")[0].appendChild(t)}for(o=Array("flag","emoji"),t.supports={everything:!0,everythingExceptFlag:!0},r=0;r = 2) {show_wpcp_message(alertMsg_IMG);return false;} if (elemtype != "TEXT") { if (smessage !== "" && e.detail == 2) show_wpcp_message(smessage); if (isSafari) return true; else return false; } } ////////////////////////////////////////// function disable_copy_ie() { var e = e || window.event; var elemtype = window.event.srcElement.nodeName; elemtype = elemtype.toUpperCase(); if(wccp_free_iscontenteditable(e)) return true; if (elemtype == "IMG") {show_wpcp_message(alertMsg_IMG);return false;} if (elemtype != "TEXT" && elemtype != "TEXTAREA" && elemtype != "INPUT" && elemtype != "PASSWORD" && elemtype != "SELECT" && elemtype != "OPTION" && elemtype != "EMBED") { return false; } } function reEnable() { return true; } document.onkeydown = disableEnterKey; document.onselectstart = disable_copy_ie; if(navigator.userAgent.indexOf('MSIE')==-1) { document.onmousedown = disable_copy; document.onclick = reEnable; } function disableSelection(target) { //For IE This code will work if (typeof target.onselectstart!="undefined") target.onselectstart = disable_copy_ie; //For Firefox This code will work else if (typeof target.style.MozUserSelect!="undefined") {target.style.MozUserSelect="none";} //All other (ie: Opera) This code will work else target.onmousedown=function(){return false} target.style.cursor = "default"; } //Calling the JS function directly just after body load window.onload = function(){disableSelection(document.body);}; //////////////////special for safari Start//////////////// var onlongtouch; var timer; var touchduration = 1000; //length of time we want the user to touch before we do something var elemtype = ""; function touchstart(e) { var e = e || window.event; // also there is no e.target property in IE. // instead IE uses window.event.srcElement var target = e.target || e.srcElement; elemtype = window.event.srcElement.nodeName; elemtype = elemtype.toUpperCase(); if(!wccp_pro_is_passive()) e.preventDefault(); if (!timer) { timer = setTimeout(onlongtouch, touchduration); } } function touchend() { //stops short touches from firing the event if (timer) { clearTimeout(timer); timer = null; } onlongtouch(); } onlongtouch = function(e) { //this will clear the current selection if anything selected if (elemtype != "TEXT" && elemtype != "TEXTAREA" && elemtype != "INPUT" && elemtype != "PASSWORD" && elemtype != "SELECT" && elemtype != "EMBED" && elemtype != "OPTION") { if (window.getSelection) { if (window.getSelection().empty) { // Chrome window.getSelection().empty(); } else if (window.getSelection().removeAllRanges) { // Firefox window.getSelection().removeAllRanges(); } } else if (document.selection) { // IE? document.selection.empty(); } return false; } }; document.addEventListener("DOMContentLoaded", function(event) { window.addEventListener("touchstart", touchstart, false); window.addEventListener("touchend", touchend, false); }); function wccp_pro_is_passive() { var cold = false, hike = function() {}; try { const object1 = {}; var aid = Object.defineProperty(object1, 'passive', { get() {cold = true} }); window.addEventListener('test', hike, aid); window.removeEventListener('test', hike, aid); } catch (e) {} return cold; } /*special for safari End*/ ]]> David Williams July 4, 2021 TIPS & TRICKS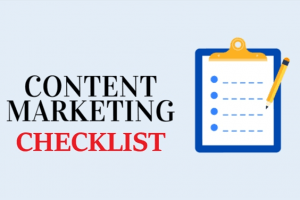 Our checklist covers all the important tasks you need to complete. To ensure that you are getting the most out of all the benefits that content marketing can bring …
David Williams July 4, 2021 SEO & SOFTWARE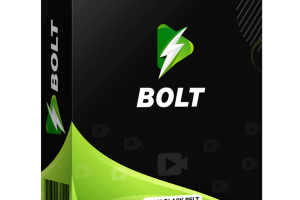 Bolt allows you to host, manage & publish thousands of HD videos without any uploading issues or buffering issues, without worrying about reaching any uploading limits, views limits and …
David Williams July 2, 2021 SEO & SOFTWARE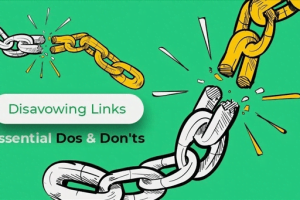 In my experience, it's usually a knee-jerk reaction to a serious unnatural alignment problem and can cause major problems. Since disavow files can be hidden (after being submitted), they …
David Williams July 1, 2021 SEO & SOFTWARE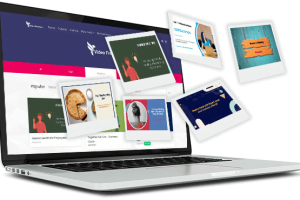 Video Freedom is a slick, fast and easy to use video builder tailored for marketers of all niches or agency to create videos that SOLD immediately.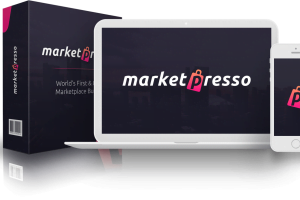 MarketPresso is the world's first & only builder on the planet that helps you build your own marketplace. Well, the sky is limit when it comes to making money …
David Williams June 27, 2021 BONUSES
Hello everyone. After days collecting, I have finished a new list of bonuses which will provide you with many helpful stuff to work on your traffic tasks
David Williams June 26, 2021 AFFILIATE MARKETING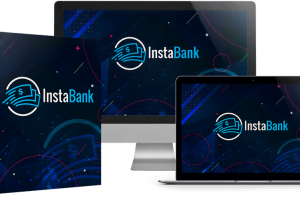 InstaBank is the complete solution for anyone to start creating their income with affiliate marketing
David Williams June 26, 2021 SEO & SOFTWARE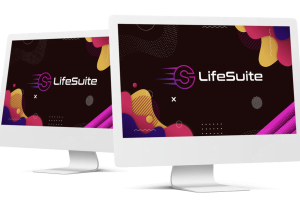 LifeSuite is the only all-in-one powerpact digital software that you'll ever need to provide the most demanded services on the internet for life, including Website Hosting, Cloud Storage, Webinar …
David Williams June 25, 2021 The Apps For Massive Traffic Driving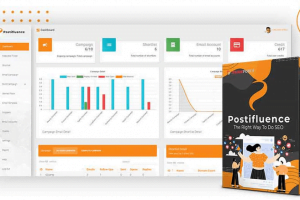 Postifluence is the herald for a new generation of SEO. It's not about blasting your links on blog comments, sidebars and building gigantic, over-complex PBNs anymore.
David Williams June 25, 2021 SEO & SOFTWARE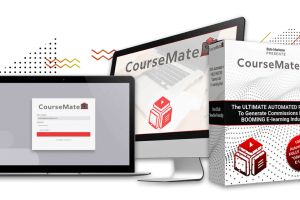 Coursemate is a brand-new software that will let you get a slice of that huge pie, without any of the hard work.
error: Content is protected !!
<![CDATA[ var timeout_result; function show_wpcp_message(smessage) { if (smessage !== "") { var smessage_text = 'Alert: '+smessage; document.getElementById("wpcp-error-message").innerHTML = smessage_text; document.getElementById("wpcp-error-message").className = "msgmsg-box-wpcp warning-wpcp showme"; clearTimeout(timeout_result); timeout_result = setTimeout(hide_message, 3000); } } function hide_message() { document.getElementById("wpcp-error-message").className = "msgmsg-box-wpcp warning-wpcp hideme"; } ]]> <![CDATA[ ( 'fetch' in window ) || document.write( '' + 'ipt>' );( document.contains ) || document.write( " + 'ipt>' );( window.DOMRect ) || document.write( " + 'ipt>' );( window.URL && window.URL.prototype && window.URLSearchParams ) || document.write( " + 'ipt>' );( window.FormData && window.FormData.prototype.keys ) || document.write( " + 'ipt>' );( Element.prototype.matches && Element.prototype.closest ) || document.write( " + 'ipt>' );( 'objectFit' in document.documentElement.style ) || document.write( " + 'ipt>' ); ]]>

Source