Easily create your online store with PrestaShop's free shopping cart software. Quickly start selling your product online with hundreds of PrestaShop's powerful features.
LEARN MORE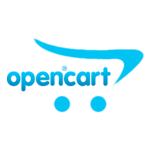 OpenCart is your fast, user-friendly and responsive eCommerce solution. OpenCart offers an intuitive control panel to ensure you have complete control over your store.
LEARN MORE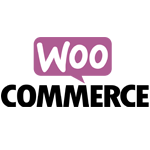 A freely available WordPress plugin that makes it easy to create an eCommerce site. WooCommerce offers a number of extensions for enhanced functionality and beautiful themes.
LEARN MORE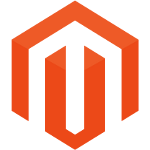 Magento is the eCommerce software solution and platform trusted by some of the world's top brands. Use Magento and trust this extremely popular solution can help you grow your online business.
LEARN MORE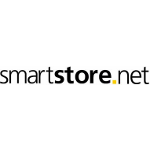 SmartStore.NET is a innovative, scalable and extensible eCommerce solution. Regardless of your company size, SmartStore.NET can help you succeed.
LEARN MORE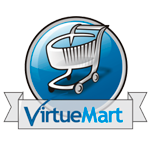 VirtueMart is a highly configurable and multi-language shopping cart solution for Joomla. With a large number of additional extensions, VirtueMart is very extensible to meet your online store needs.
LEARN MORE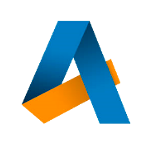 AbanteCart is a free, PHP-based ecommerce platform. AbanteCart provides the perfect ecommerce solution specifically designed for small to medium-sized online businesses.
LEARN MORE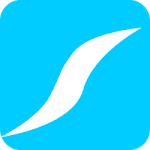 CS-Cart is a secure and full-featured shopping cart software solution with a complete set of powerful ecommerce features. CS-Cart provides the means to create your own online shop with minimal effort.
LEARN MORE
Loaded commerce is a shopping cart solution based on osCommerce. It has a clear cut focus on being responsive including offering a mobile-friendly store, shopping cart and administration panel.
LEARN MORE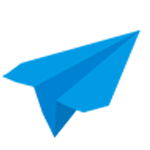 InvoicePlane makes it easy to manage your invoices, clients, quotes and payments. Using InvoicePlane means you'll quickly be able to create invoices for your customers with a few clicks!
LEARN MORE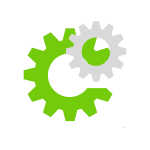 WHMCS is a comprehensive management, billing and support software solution for Web Hosting automation. WHMCS puts you in control of everything including signups, terminations and account provisioning.
LEARN MORE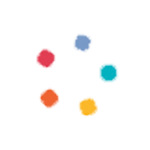 LiteCart is an online store-builder package perfect for site owners, designers and programmers. LiteCart allows you to focus on generating sales instead of making the different sections of your site work together.
LEARN MORE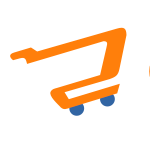 Using Open eShop means you can have a fully functional digital goods store you can use to sell music, ebooks, software or any other product you want. Build your digital goods store in a matter of minutes with Open eShop.
LEARN MORE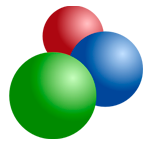 osCommerce provides the tools you want for your own complete and self-hosted online store. Use osCommerce to market and securely sell your products and services to customers located worldwide.
LEARN MORE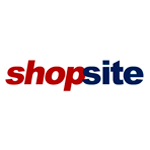 ShopSite Shopping Cart is a user-friendly shopping cart solution designed for small to medium-sized eCommerce businesses. ShopSite's intuitive interface means you can have your site online within 15-minutes.
LEARN MORE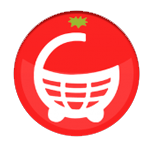 TomatoCart is a powerful and flexible open source shopping cart solution. TomatoCart is especially designed to offer an excellent user experience regardless of the digital device you manage your site with.
LEARN MORE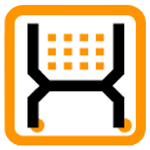 X-Cart is a free shopping cart software and eCommerce solution designed for high‑performing online stores. X-Cart is user-friendly making it easier to maintain and modify your website.
LEARN MORE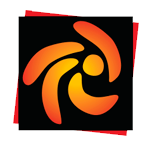 Zen Cart is a free and user-friendly shopping cart solution that defines the art of eCommerce. It was designed and developed by a group of like-minded shop owners and developers who agreed that eCommerce should be and could be done differently.
LEARN MORE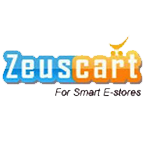 ZeusCart is a highly stable cart designed so even a non-technical person can open an online store. It features a number of marketing features to help maximize your sales and promote repeat purchases.
LEARN MORE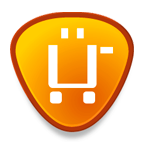 Ubercart is an exciting open source e-commerce shopping cart. It fully integrates with Drupal providing an amazing combination for users who want to build a community around their product, sell access to their content, offer paid downloads and more.
LEARN MORE
SurfShopCart is a rock-solid cart based on Perl and MySQL. Using SurfShopCart means you'll have no problem at all getting your eCommerce website up and off the ground.
LEARN MORE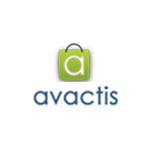 Avactis is a full featured eCommerce software solution. Simply add your products, adjust your prices, select the delivery options and begin selling!
LEARN MORE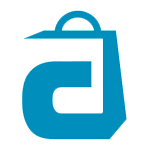 Arastta is backed by the best web development technologies including Symfony, Bootstrap and MVC. It is lightweight and highly modular thanks to community of extension developers.
LEARN MORE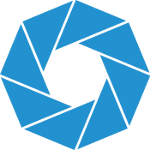 Logic Invoice is a user-friendly invoicing and accounting solution that can be used to create websites. Easily keep track of invoices and bill your customers all from within the Logic Invoice administration panel.
LEARN MORE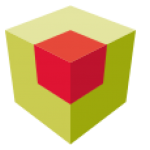 BoxBilling is a comprehensive billing, client and support management software solution. BoxBilling is a very flexible allowing for the sale of almost any product or service that you can imagine.
LEARN MORE
Invoice Ninja is a high powered online solution for tracking and billing your customers. Easily create tasks, track the time involved and convert your quotes to invoices.
LEARN MORE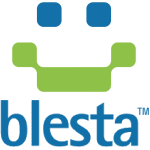 Blesta is a professional billing software solution for web hosting providers. Blesta is a perfect billing solution for Reseller Hosting customers looking to sell their very own web hosting services.
LEARN MORE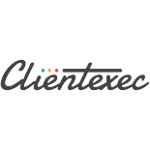 Clientexec makes it easy to manage your hosting business. From automatic account setup to registering your customer's domains, rest assured that Clientexec has got you covered!
LEARN MORE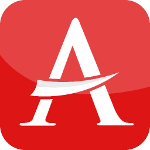 AlegroCart's intuitive design is intended to help you get your eCommerce site up and running fast. Use the template manager to customize your themes, styles, colors and layouts.
LEARN MORE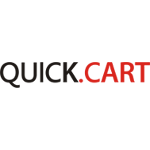 Quick.Cart is an eCommerce solution that truly lives up to its name. Most users are able to master Quick.Cart's intuitive interface after using it for about 30 minutes.
LEARN MORE
Quickly create attractive looking invoices for your business with Simple Invoices. Use Simple Invoices to keep track of all of your finances and deliver your invoices as PDFs.
LEARN MORE
Thelia is a next generation eCommerce software solution based on Symfony. Thelia is designed to be fully responsive allowing you to develop a mobile strategy that your customers and visitors will love.
LEARN MORE
nopCommerce is a highly flexible and powerful eCommerce software solution for online store owners. nopCommerce is easy to use by both web developers and designers.
LEARN MORE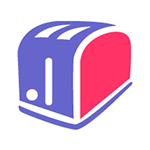 SEOToaster eCommerce is helps you an online store right out of the box. SEOToaster also includes a powerful CMS solution making it easy to create your content for your store.
LEARN MORE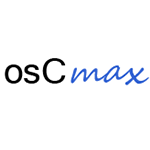 osCmax is an e-commerce solution powerful enough to support very large operations and simple enough for small startups. This feature-rich and customizable web application makes it easy to set up an online store with no artificial limits on amounts of products or sales.
LEARN MORE
TheHostingTool is a free and open source hosting software that allows you to automate everything from signup to post checking to termination. This application is compatible with cPanel and gives gives clients the ability to manage their own accounts via the client control panel.
LEARN MORE
PEEL SHOPPING is an e-commerce CMS that is built specifically for online stores. PEEL SHOPPING lets you add content, built product catalogs, and manage every aspect of your website using it's modern interface.
LEARN MORE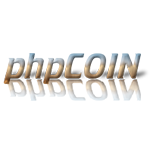 phpCOIN is designed to help web hosting resellers manage their clients. This WebWare package helps you to more efficiently manage your orders, invoices, and much more.
LEARN MORE
Open Source Point of Sale is a point of sale software that is written in PHP and uses MySQL for data storage. OSPOS will run on any system with a web browser.
LEARN MORE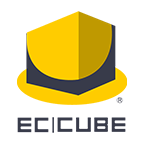 EC-CUBE is an eCommerce software that is all-in-one, allowing you to connect payment gateways and other services to build a unique online shopping experience.
LEARN MORE
Spree is an eCommerce solution featuring a modular platform so you can add the functionality you need to succeed. Spree Commerce offers your shoppers a personalized experience.
LEARN MORE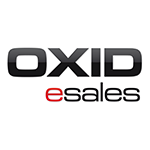 OXID eSales is an eCommerce solution focused on giving you the features you need to meet both your cross channel business-to-consumer and business-to-business strategies.
LEARN MORE
Axis is an eCommerce solution that makes multiple store management a breeze. With a single page checkout, your customers will love Axis just as much as you do.
LEARN MORE
WP eCommerce is the original eCommerce plugin for WordPress. Use it to sell your products, your services or even your digital downloads.
LEARN MORE
Drupal Commerce is an eCommerce solution designed for stores of all sizes. Use this versatile extension to build a powerful eCommerce site on the Drupal CMS platform.
LEARN MORE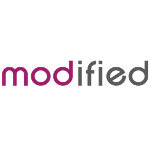 modified eCommerce Shop is a solution focused on security and stability. You'll easily be able to create an attractive and effective eCommerce site with modified!
LEARN MORE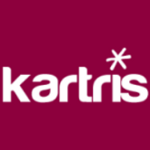 Kartris is a powerful, ASP.NET eCommerce solution with the capability to handle millions of SKUs. Use Kartris to create a completely scalable store right out of the box.
LEARN MORE
Helps you accurately manage your catalog online, automate your sales processes and ultimately boost your conversion rate.
LEARN MORE
Not only is building your site with DotShoppingCart easy, maintaining it is a breeze too! Its built in content management system means you don't need web development experience.
LEARN MORE
Fishop.net is an extremely user-friendly eCommerce solution that will help you streamline the collection and management of all of your online sales. Use it to customize your online store with ease.
LEARN MORE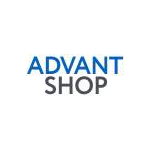 AdVantShop is one of the easiest online carts available. This ASP.NET solution can meet all of your eCommerce needs with its wide selection of plugins, addons and more.
LEARN MORE
AspxCommerce is your flexible and user-friendly eCommerce cart platform. It comes complete with promotional tools, analytics and mobile commerce directly out of the box.
LEARN MORE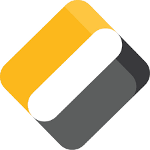 OroCommerce is a flexible eCommerce solution featuring powerful CRM and ERP integrations. OroCommerce is designed to drive your business' growth and ultimately reduce costs.
LEARN MORE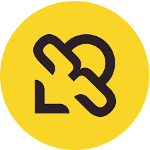 Thirty Bees is an eCommerce solution designed to be the best option to help merchants grow their online store. How did they accomplish this? By focusing on what their users say about their software needs.
LEARN MORE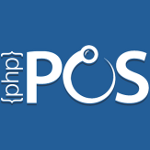 PHP Point of Sale is an eCommerce solution designed for small business for better tracking of their customers, inventory and sales. You can use it for the seamless synchronization of your inventory with WooCommerce.
LEARN MORE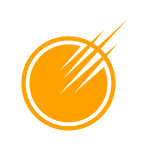 phpShop is a modular solution designed to help you quickly build an eCommerce site. Its simplistic and minimal amount of source code makes it easy to customize your site, even if it's your first site!
LEARN MORE
AgoraCart is an open source e-commerce software that is built for small businesses and online retailers. AgoraCart offers flexibility, power and complete customization using the flexible modular system.
LEARN MORE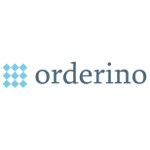 Orderino is an eCommerce solution that will help you organize your customers' orders more efficiently. You'll save time and add valuable insights as an Orderino user.
LEARN MORE
TastyIgniter is a solution used by restaurants who want to offer online ordering and reservation options. Start receiving online orders within 5-minutes of installing TastyIgniter.
LEARN MORE
Cyclos is an online payment solution designed for banks and financial institutions. Cyclos provides users with reliability and security while being easily customizable based on your requirements.
LEARN MORE
DragDropCart offers your customers with an interactive shopping experience with innovative drag and drop features. DragDropCart is perfect for small and medium sized eCommerce sites.
LEARN MORE
Use EzyPal to quickly get your storefront up and running to sell digital goods. EzyPal is an eCommerce solution focused on usability, security and flexibility.
LEARN MORE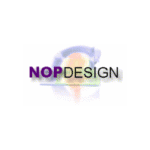 NOPCart is a powerful eCommerce solution that gives you a simple storefront for your products. NOPCart is easy to install on virtually any site.
LEARN MORE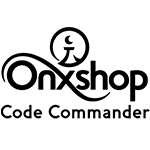 Onxshop is a feature-rich and comprehensive eCommerce and CMS. Onxshop is an elegant solution that makes editing your online storefront very easy.
LEARN MORE
ePages is one of the most popular solutions for selling your products online. It is loaded with innovative features to help you create a unique, quality store that fits your business perfectly.
LEARN MORE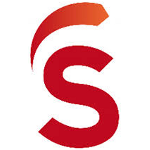 InSales is a comprehensive eCommerce solution that gives you everything you need to build your store. Get everything from pre-designed templates to easy shipping integration.
LEARN MORE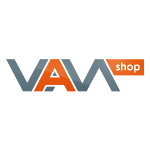 VamShop is the faster, easier and smarter shopping cart software. Its responsive design means you can reach your audience regardless of the device they're visiting you from or shopping on.
LEARN MORE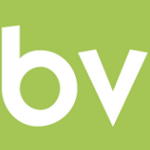 BV Commerce is an ASP.NET shopping cart solution that offers it users endless flexibility. Choose from a wide range of templates to get you started with a store both you and your visitors with love.
LEARN MORE
Get extensive multiple online shop functionality with HHG multistore. This stable, highly scalable solution is perfect for online businesses of all sizes.
LEARN MORE
Not only is it exceptionally easy to create your online store with ma-gaz, you'll also have an easy time managing your online business' storefront once it's up and running. Customize your store with hundreds of modules and widgets too.
LEARN MORE
AspDotNetStorefront is designed for both B2C and B2B eCommerce sites. It is highly customizable and your development team will love working with it!
LEARN MORE
Quickly create modern looking stores with ReadyScript. Get innovative features like auto tax calculation, product comparisons, responsive design and multiple currency.
LEARN MORE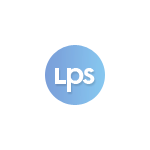 LePaySys is short for light engine payment system. LePaySys offers its users an easy-to-use engine with a small footprint designed to help you build a payment system
LEARN MORE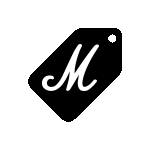 Merchello is an eCommerce solution for Umbraco designed for your specific customizations. Easily design your store's website that also integrates directly into Umbraco's back office.
LEARN MORE
Looking for a powerful ASP.NET online store and shopping cart? Look no further than PDshop. This eCommerce solutions is easy to customize, offers a storefront and content manager, and is mobile ready.
LEARN MORE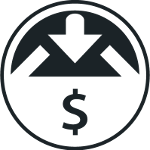 Easy Digital Downloads makes selling digital products right from your WordPress site a breeze! It has all the functionality you need to use out of the box or customize it to your specific needs!
LEARN MORE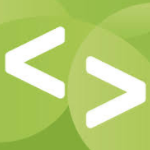 Jigoshop is an eCommerce plugin used with WordPress. Jigoshop offers broad features, a number of simple migration options and comes SEO-optimized.
LEARN MORE
Build your perfect online store with the WordPress Shopp plugin. Your store will be easy to manage and you'll get ultimate flexibility to build your eCommerce site exactly how you want it.
LEARN MORE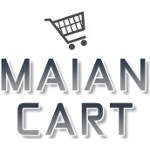 Maian Cart is a responsive, PHP-based shopping cart solution. Maian Cart is designed to be easy to use with support for a number of payment gateways.
LEARN MORE
Wazala is a comprehensive eCommerce solution that can integrate with your site. Wazala is loaded with features including the ability to sell digital downloads, sell goods and manage your product's inventory.
LEARN MORE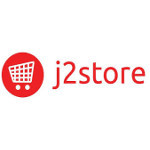 Want to add hundreds of eCommerce features to your Joomla site? Use the free J2Store extension! Your store will be up and running in a matter of minutes!
LEARN MORE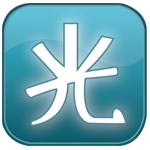 HikaShop is an eCommerce solution for Joomla! designed to be both flexible and simple to use. HikaShop makes it easy for both your visitors to buy and easy to manage your store.
LEARN MORE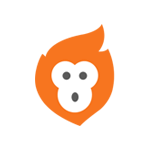 WhatACart is a user-friendly eCommerce solution. It comes complete with a feature set designed to help you tailor your site to your needs.
LEARN MORE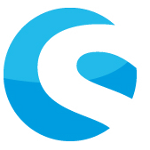 Shopware is a very flexible, powerful and customizable eCommerce solution for quickly and easily creating an online shop. Shopware has a user friendly interface and backend making it the perfect choice for users, designers, developers and decision makers.
LEARN MORE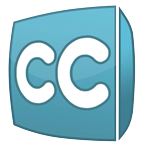 CubeCart is perfect for retailer seeking to run an online store or a developer wanting to create an ecommerce solution for their client. CubeCart provides a powerful and free ecommerce solution allowing thousands of merchants around the world to sell their digital or physical products online.
LEARN MORE
PinnacleCart is a comprehensive eCommerce solutions loaded with tools designed to boost both conversions and visitors. It is designed specifically with your customer in mind.
LEARN MORE
Akeneo is a solution that greatly simplifies your product information management. Akeneo helps thousands of businesses increase their efficiency and productivity.
LEARN MORE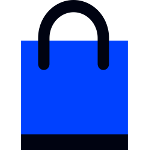 Bagisto is a Laravel-based eCommerce solution. Use Bagisto to build and scale your business.
LEARN MORE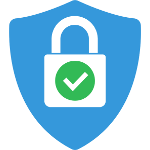 At A2 Hosting, you get a free SSL Certificate! That means your sites get enhanced protection and increased trust from your audience at no additional cost.
LEARN MORE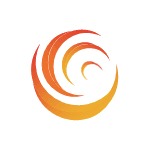 ClicShopping is your B2B/B2C eCommerce software solution! Use this mature solution to build your online store in minutes!
LEARN MORE
CE Phoenix offers a stable platform and the foundational blocks necessary for building your online store whether you're a developer or if you're starting your first store.