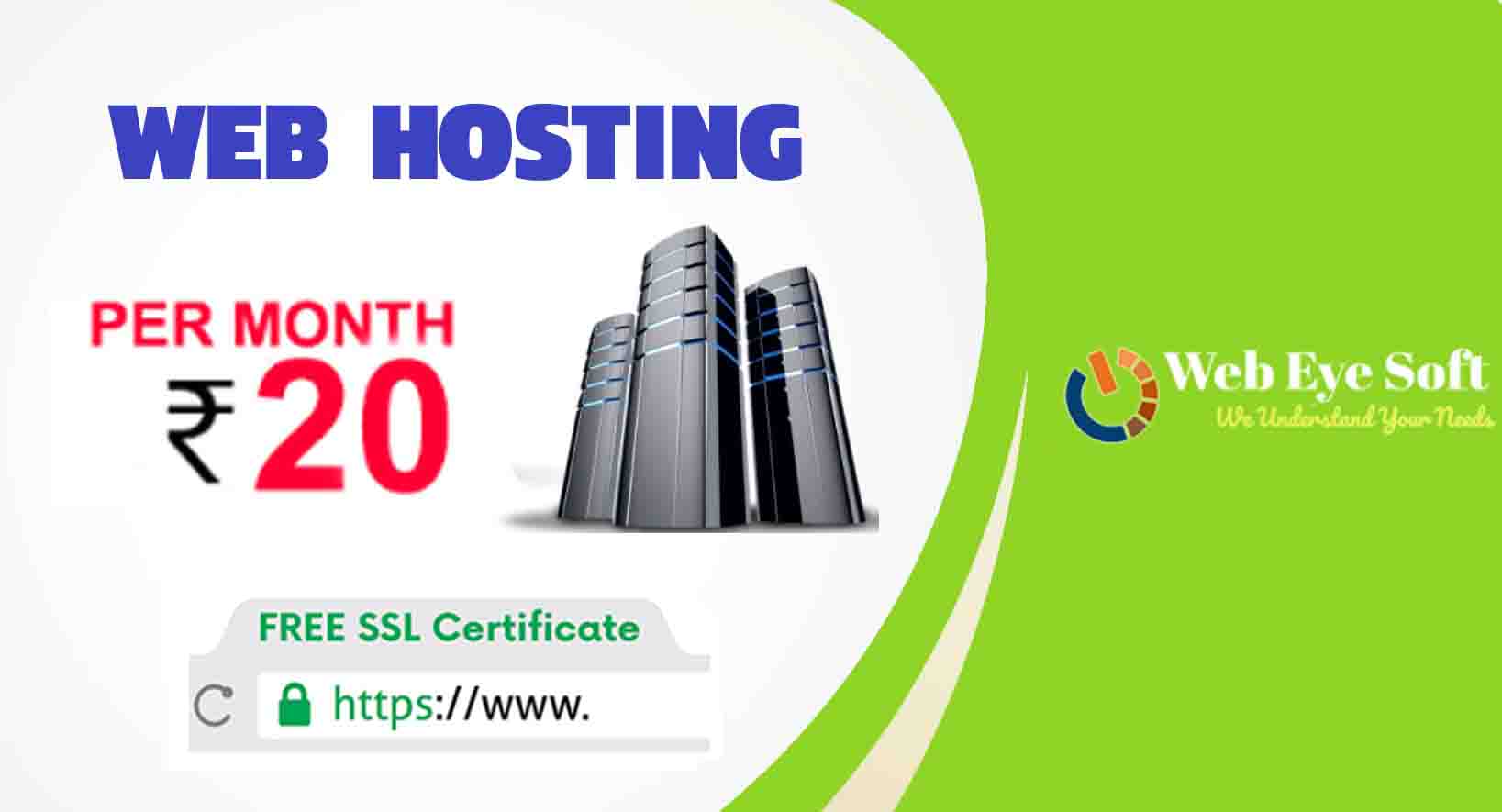 Cheap web hosting in India + Free SSL at Rs.18/m By Web Eye Soft


Users Rated us
4.6/5

9.7/10

Testimonials

Quick solution, Friendly team. Happy to help always.
Vandan Bhadani, Trishul Enterprise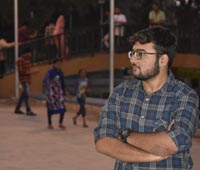 Best Hosting Service Provider @ Cheapest Rate!Good Customer Support As Well.
Zain Ali, SHOPZA WEB SERVICES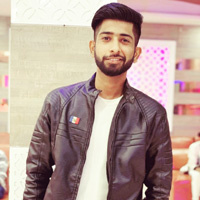 I like services provided by you, and and the best part of you is provide solutions asap. And your hosting proce is also affordable that everyone can afford easily. I had a problem regarding hosting my laravel application and they did their best to solve my problem even in night.. Thanks webeyesoft
Krish Bhardwaj, TechSoft Point
If you like to buy Cheapest web hosting – Choose long term plan To Save upto 80%
Unmetered Bandwidth
Unlimited Email Accounts
Plenty of Disk Space
cPanel + Softaculous
Free SSL Certificate
Need help? Call Us ( 11am to 7pm IST Time ): +91 98 0073 0045
Proudly Hosting Over 10,000 Websites Since 2016
Yes. You can upgrade / downgread your sheard hosting plan anytime. cost will be just amount as per upgread plan of the same cycel . Example: You buy a hosting For Rs.240/Year . same day you want upgread to plan for Rs 528.00/Year so you just need to pay 528-240=288
That depends – what kind of website do you have? And what's your budget?As a general rule, shared hosting is the best place to start, and Web Eye soft hosting is suitable for almost any kind of website. Our hosting helps you to keep the costs down during the early days of your website while allowing you to pay only for the resources that you need. If your website starts to take off, you can easily upgrade to higher tier plan and pick up some extra resources.Ultimately, every website is different. If you're not sure, why not get in touch with our team so we can chat it through with you and make a personalized suggestion based on your needs?
Yes Our SSL certificate is free with all Type of hosting plan . For shared Hosting when you buy hosting plan and update nameserver, SSL will be installed automatically to your domain within 24 hr . But if any user open http://example.com then it will not auto open https://example.com ( if you not pre-configure ). SO what you need to . you need do Http to Https Redirect Or touch with our team they will help you to do that 🙂
Yes,you can use your current domain with our Web Hosting Service without having to register for a new one. To do so please choose the option of using an existing domain name during the checkout process. and after buy our Hosting service. Update nameserve as of your domain ( you will get name server on your mailbox after buying service ) In case of any questions,you can contact our support team.
Sorry, You can not use any storage perpose. You can only use website file like html, php, .jpg etc. for more information, click here Unlimited Policy
Yes, You can contact our email support team via email or ticket from this email support@webeyesoft.com.
It's depend on your website type. In generally our shared hosting plan can handled at a time, 300 visitors. For more vistors, you should go for VPS.
No, we not allowed any adult site or boot application on our hosting.
4.6/5

My Account Contact Us Support TOS Privacy Policy Unlimited Hosting Policy
Refunds and Cancellations Tutorial
Copyright © All rights reserved | This template is made with by Colorlib
Payments We Accept

In order to optimally design our website and to show appropriate offers we are using cookies. By continuing to use our website you agree that we set cookies. More information

Do you need any help ?
I can help you .