October 7, 2020
---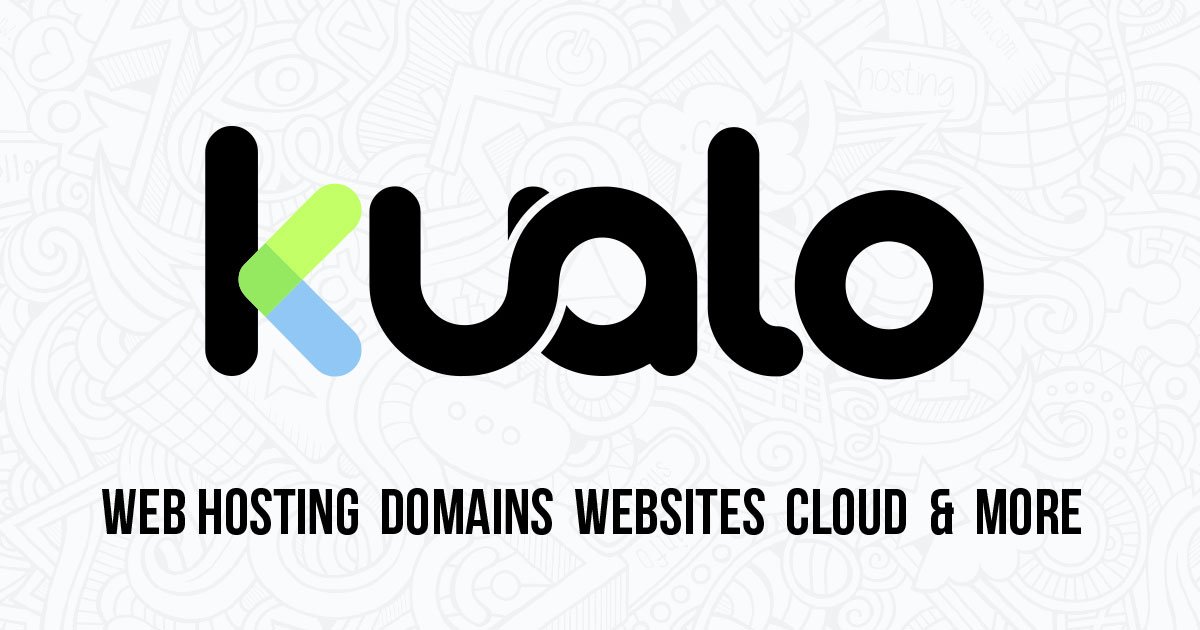 Cheap Shared Hosting Service | Kualo


Unbeatable value for a basic site.
1stMonth Just$3.99 And then $8.99/mo
Host ONE Site
10GB SSD Disk Storage
10 Email Accounts
Free SSL Certificates
Free Site Builder
Free App Installer
Free Domain With Annual Plan
30-Day Account Backups
For growing businesses / multiple sites.
1stMonth Just$6.99 And then $11.99/mo
Host UNLIMITED Sites
30GB SSD Disk Storage
100 Email Accounts
Free SSL Certificates
Free Site Builder
Free App Installer
Free Domain With Annual Plan
30-Day Account Backups
Free Backup Restoration
TURBO
Turbo performance for insane speed.
1stMonth Just$9.99 And then $19.99/mo
Host UNLIMITED Sites
50GB SSD Disk Storage
Unlimited Email Accounts
Free SSL Certificates
Free Site Builder
Free App Installer
Free Domain With Annual Plan
30-Day Account Backups
Free Backup Restoration
2x Server Resources
Insane Acceleration Technology
Hosting something more demanding?
Bursting with Goodness
Our prices may be cheap, but we're not selling cheap hosting. Our hosting plans are bursting at the seams with features you'll love, all backed by fast 24/7 support and powered entirely by renewable energy.
Free Domain Name
You will be able to register a brand new domain name, or transfer your existing domain name, free of charge when you purchase hosting for 12 months or more.
Free Website Transfer
Existing sites? We'll migrate them for you. No hassle, no wasted time and no headaches. If your host is letting you down, we'd love to welcome you. Find out more.
Free Daily Backups
We'll take a snapshot of your web site each day and keep 30 historic revisions, included as standard. Self restore individual files, databases, email accounts or the entire account, or with Managed Restoration, let us do it for you!
100% Green Powered
Caring for our planet is deep rooted in our ethos. We use energy efficient servers and are 100% powered by renewable energy, as certified by Green-E. We have also been recognized by the U.S. EPA as a "Green Power Partner".
Engineered for Speed
Powered by lightning fast SSD SANs, PHP7, HTTP/2, and featuring a free CDN – not to mention server side page caching and Redis/Memcached backend caching on Performance plans – our platform is engineered through and through for insane speeds.
Unparallelled Security
Security is paramount, with multiple firewalls, application security patching, malware detection, full account isolation and free one-click SSL certificates. Learn more about our security.
1-Click App Installer
Install
Install applications including WordPress, Drupal, Joomla and over 400 others in a click. You're also able to backup, upgrade and clone your installations.
Spam Free Email
Email as it should be – spam free! All our hosting plans include SpamExperts enterprise spam and virus filtration – providing 99.98% filtering accurancy with close to zero false positives.
Support You'll Love
Going the extra mile to help our customers is our passion. Our team of experts are available 24/7 with fast support via chat, ticket or telephone.
Plus all accounts include…
99.9% Uptime Guarantee
60-Day Money Back Guarantee
24/7 Phone & Online Support
No lock-in or long term contracts
Unlimited Data Transfer
Unlimited Email Aliases
Unlimited Email Auto-Responders
Enterprise Spam Filtering
cPanel Control Panel
Support for 5 Versions of PHP
Drag & Drop Web Site Builder
300+ One Click Install Apps
Web Hosting Excellent 4.9/5
Based on 779 reviews verified by


Sep 4, 2020Move to Kualo Charity Account
Having decided to move our charity web site to a new provider, we short listed Kualo, partly because of good reviews and partly because they offered a charity account, free for reg…

Sep 2, 2020Early days
Kualo have been very prompt and we have been kept fully informed. But we have yet to get our current phase off the ground…..we'll let you know when we have some working experienc…

Aug 29, 2020Great customer support
Speed wise, the hosting is comparable to more popular shared hosting alternatives. LightSpeed Cache and and a Railgun connection to Cloudflare help make your website load fast even…

Aug 21, 2020Amazing Service. Keep it up guys!
I've used many hosting/server companies over the years. Now been with Kualo for over 5 years and wouldn't consider moving elsewhere. Reliable cost effective hosting and 110% custo…

Aug 13, 202010/10 for Customer Service!
I've been with a number of hosts over the years and none of them hold a candle to Kualo! From the moment I purchased a plan, their customer service has been incredible. The agents …

Aug 11, 2020Quick fix
I had two helpful people for my call this afternoon, as I was called away myself. Despite me not being available for a while, my problem was fixed really easily and another one too…

Jul 27, 2020With Kualo for years… exceptional support
We've hosted clients with Kualo for +6yrs and their service has always been exemplary. On the rare occasions we raise support tickets, they respond very quickly and always go above…

Jul 23, 2020I have been really impressed with…
I have been really impressed with Kualo, their level of service is great. I recently moved our charity domain registration to them and once again they made this a really simple pro…

Jul 20, 2020Kualo was a great discovery for me
Kualo was a great discovery for me! I have transferred a Domain and Website too them. During the process I used the online chat facility. Each member of the team was extremely kn…

Jul 17, 2020Service bordering on Astonishing!
Service bordering on Astonishing! They handled the whole migration from a problematic former hosting service. The attention to detail and personal service was impressive, to say …

Jul 13, 2020Great experience.
I transferred my domain and email over to kualo. They were really helpful, and the connection etc since then has been excellent – no outages or hitches. Whenever I have needed supp…

Jul 11, 2020Breath of fresh air
Recently moved hosts after way too long at an 'big name' with crap customer service and cheeky extra charges. Kualo was a breath of fresh air from the very start with spot-on custo…
Migration Assistance
We can help you migrate your existing sites for you. No hassle, no wasted time and no headaches. If your host is letting you down, we'd love to welcome you.
Simple to Use
With an easy, point and click control panel, one click application installer, drag-and-drop site builder and tons of self-help resources, we make it easy to start your own site. What's more, if you do get stuck – we're here 24/7.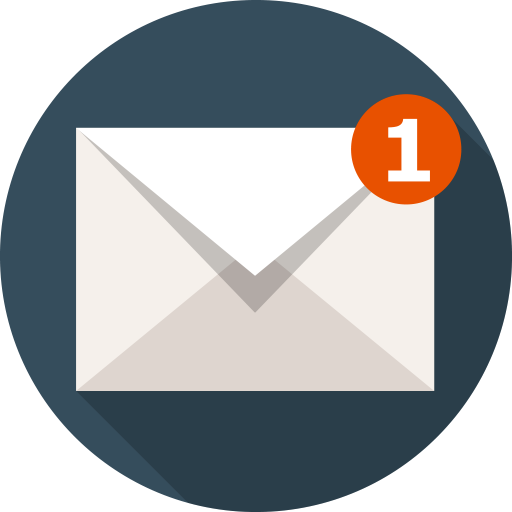 Our enterprise spam filter, powered by industry leaders SpamExperts, provides an average 99.98% email filtering accuracy with close to zero false positives. Time lost due to dealing with spam is reduced to an absolute minimum, allowing you to concentrate fully on your business tasks.
ProSite, included free with every plan, allows you to build a stunning, mobile-ready web site in minutes. Whether you're an artist, a small business owner or a healthy lifestyle lover, there's a fully customizable template for you!

With cPanel, you can easily manage every aspect of your hosting account – add email accounts, manage your files, security, FTP, and control every aspect of your website.
You can install a wide range of popular software in a click of a button, including WordPress, Drupal, Magento & many more – no hassle or technical know-how required! What's more you'll get an easy to use control panel to manage all your installed software, perform backups and handle upgrades.
Discover Softaculous

Included free of charge.
Our web hosting is integrated with CloudFlare, which will dramatically increase the speed of your website for visitors worldwide. Since Kualo is an optimized CloudFlare partner, you also get their premium 'Railgun' acceleration technology free of charge – usually only available on their $200/mo plan!
Discover More at CloudFlare.com
60-Day Money Back Guarantee
If you change your mind and don't wish to continue your hosting contract, you may cancel at any time within the first 60 days and we'll give you your money back. If you transferred or registered a domain name, these fees are non-refundable, however you'll be able to continue to use them elsewhere if you wish.
99.9% Uptime Guarantee
We're serious about uptime. And we mean REALLY serious. Thanks to our extremely geeky server stabilisation and security technology, you'll find that 100% uptime is a regular occurrence. If we do ever fall below 99.9% in any calendar month, we'll credit you. It's that simple.
No Lock-In. Leave any time.
We give some tasty discounts for those customers who want to pre-pay for longer periods. But we want you to stay because you love us, not because you're contracted to. If you decide you need to leave before your term expires, let us know and we'll simply deduct any discount originally applied and refund the balance.
As ephemeral as it all seems, it's easy to forget the real-world mechanics that go into keeping the Internet running. The equipment and servers behind the scenes make the internet a filthy, carbon emitting monster. With Kualo, you can rest assured that your slice of the net will be 100% powered by renewable energy. What's more, we are committed to being a climate positive workforce. We plant trees and invest in certified carbon offsetting projects to ensure we remove more carbon than we consume. We are also committed to "paying back" the carbon we have consumed since we were founded, so that we may truly become carbon negative.
Full Account Isolation
Accounts are isolated with a caged file system that prevents privelege escalation and information disclosure attacks.
No Noisy Neighbors
Each customer is allocated it's own resource pool, meaning other users can't cause downtime or slow performance for your website.
Machine Learning Firewall
Multiple firewall layers featuring machine learning and collective intelligence keeps bots and hackers at bay.
Vulnerability & Malware Defense
We automatically patch vulnerabilities in a wide range of web applications and quarantine known malware, keeping your site and visitors safe.
Dedicated Support Superheroes.
Our dedicated professionals work 24×7 to ensure that all our systems work seamlessly. When you need help, you can rely on our team of patient hosting gurus to go the extra mile to ensure you have every assistance you need. We call it 'support with love'.
Plan Comparison
| Solo | Startup | Performance | Performance Plus | Performance Pro | Performance Max |
| --- | --- | --- | --- | --- | --- |
| From $ 3.99 /mo | From $ 6.99 /mo | From $ 9.99 /mo | From $ 19.99 /mo | From $ 39.99 /mo | From $ 64.99 /mo |
Key Features

Free Domain with Annual Plan
Number of Sites Hosted
1
Unlimited
Unlimited
Unlimited
Unlimited
Unlimited
Disk Storage
10GB SSD
30GB SSD
50GB SSD
75GB SSD
100GB SSD
150GB SSD
CPU Cores
1
1
2
3
4
5
RAM
512MB
512MB
1GB
2GB
4GB
8GB
LiteSpeed Cache
–
–
Redis / Memcached
–
–
MySQL Databases
5 x 500MB
25 x 500MB
Unlimited x 1GB
Unlimited x 2GB
Unlimited x 3GB
Unlimited x 4GB
Monthly Data Transfer
Unlimited
Unlimited
Unlimited
Unlimited
Unlimited
Unlimited

Domain Features

Free Domain with Annual Plan
Alias / Parked Domains
Unlimited
Unlimited
Unlimited
Unlimited
Unlimited
Unlimited
Addon Domains
–
Unlimited
Unlimited
Unlimited
Unlimited
Unlimited

Email Features

Email Accounts (POP/IMAP)
10
100
Unlimited
Unlimited
Unlimited
Unlimited
Enterprise Spam & Virus Scanning
Webmail
Unlimited Forwarders / Aliases
Unlimited Auto-Responders
Unlimited Mailing Lists
External MX

Database Features

MySQL Databases
5 x 500MB
25 x 500MB
Unlimited x 2GB
Unlimited x 2GB
Unlimited x 2GB
Unlimited x 2GB
phpMyAdmin
Remote Database Access

General Features

Web Site Builder
cPanel Control Panel
Easy Application Installer
Password Protected Directories
Cron Jobs
File Manager
Unlimited FTP Accounts
SFTP Access
SSH Access
Raw Access Logs
Site Statistics
DNS Editor
Shared SSL
Free SSL Certificates

Programming Language Support

PHP 5.3, 5.4, 5.5, 5.6, 7.0, 7.1, 7.2, 7.3, 7.4
PHP.ini Editor
Perl
Python
GD & ImageMagick
cURL
Site-Wide CGI

Backup Features

Daily Backups
Backup Restoration
–
Managed Backup Restoration
$25
Account Snapshots
–

Performance Features

CPU Resources
Standard
Standard
2x
3x
4x
5x
Turbo SSD Disks
–
–
Monthly Dynamic Page Loads
~400k
~400k
~800k
~1.2 Million
~1.6 Million
~2 Million
Performance Server Hardware
–
–

Support

Detailed Self-Help Tools
24×7 Ticket Support
Priority Assistance
–
–

Our Guarantees

60-Day Money Back Guarantee
Anytime Cancellation
99.9% Uptime Guarantee
30-Minute Ticket Response Time Guarantee
–
–

Price

Monthly (ex. VAT)
$3.99 1st Month
and then $8.99 /mo
$6.99 1st Month
and then $11.99 /mo
$9.99 1st Month
and then $19.99 /mo
$19.99 1st Month
and then $39.99 /mo
$39.99 1st Month
and then $79.99 /mo
$64.99 1st Month
and then $129.99 /mo
Annually (ex. VAT)
$89.90 annually
$119.90 annually
$199.90 annually
$399.90 annually
$799.90 annually
$1299.90 annually
Biennially (ex. VAT)
$161.82 biennially
$215.82 biennially
$359.82 biennially
$719.82 biennially
$1439.82 biennially
$2339.82 biennially
Triennially (ex. VAT)
$215.76 triennially
$287.76 triennially
$479.76 triennially
$959.76 triennially
$1919.76 triennially
$3119.76 triennially
Choose Service Location
The service you have chosen has a choice of hosting location. Please select whether you'd like to host this in our UK or US facility. There is no difference in price.
United Kingdom
United States
Not sure which is best for you? Click here.