October 6, 2020
---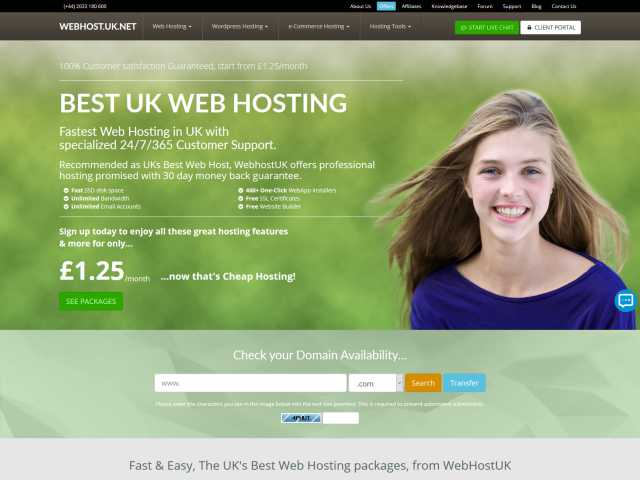 Best VPS Hosting : Managed UK VPS Hosting on SSD Cloud Servers with Linux and DirectAdmin control panel – WebHostUK Ltd.
Loading…
Scalable Managed Cloud VPS Hosting in UK on SSD Servers with 24×7 Monitoring
Deploy Best Cloud VPS (Virtual Private Server) 2019
in minutes with Free Managed services
Best VPS Hosting provider 2019 offering SSD cloud Server with easy to use, scalable resources for medium to large Business & start-up websites.
FREE DirectAdmin
FREE SSL Certificate
FREE Managed Services
FREE Local Backups
FREE DDoS Protection
FREE VPS Migrations
Get managed VPS Cloud Server with Free control panel only for:
£39.99/month…Order Now…!
Best UK Cloud VPS Hosting with control panel designed for Scalability and Simplicity.
Get over the restriction of a classic webhosting package and run any Web Application with our Cheapest Cloud VPS server (Virtual Private Server) in UK, and get Free monitoring and Proactive server Management Services for your Cloud VPS hosting. With years of extensive research, thorough testing & evaluation with use of latest technology, we have established ourselves as one of the best 2019 Cloud VPS hosting provider in United Kingdom which is built with ease of scalability and simplicity.
All our Cloud VPS servers offer the most stable, secure and cheap Cloud VPS hosting experience on one of the best UK networks with guaranteed SLA uptime of 99.9%. You also  gain FULL root access to your managed Cloud VPS Hosting plans. Powered with KVM Cloud virtualization and DELL branded Octa core servers, 128GB RAM and RAID 10 configured SSD drives, our  VPS Servers can throttle to extreme limits, and still offer the best optimized and blazing fast performance for your websites and applications such as WordPress, Magento, Prestashop, WooCommerce etc.
Our VPS Hosting plans come with choice of operating systems such as Centos, Debian or Ubuntu and user-friendly DirectAdmin control panel, available free of cost. Get the advantage of secure, reliable and Fully Managed Cloud VPS servers with the most affordable and cheap VPS Servers in UK, and expand your business with WebHost.Uk.Net.
The reason why Webhost UK is the Best UK VPS Hosting provider, because we offer scalable and secure VPS Hosting with DDOS protected Cloud Servers, Free of-shore Backup for website and 99.9% uptime to keep your business website live around the clock, backed by our proffessional 24×7 Technical support to help you when required.
Best Cloud Virtual Private Server Hosting with SSD
Accelerate your website performance by choosing the best VPS hosting or Cloud hosting plan
£39.00
per month
384 MB 1 GB Guaranteed RAM
1 Core Allocated – CPU
30 GB Disk Space
1,000 GB Hosting Bandwidth
1 IP
CentOS 6.x/7.x OS
DirectAdmin / cPanel / Plesk
Control panel options
Full Root Access
Fully Managed VPS
24×7 monitored VPS
Free Backup
SetupFREE
Monthly £ 39.00
Semi-Annually £ 228.00
Annual £ 444.00
Biennial £ 840.00
Triennial £ 1188.00
ORDER NOW£49.00
per month
512 MB 2 GB Guaranteed RAM
2 Core Allocated – CPU
45 GB Disk Space
2,000 GB Hosting Bandwidth
1 IP
CentOS 6.x/7.x OS
DirectAdmin / cPanel / Plesk
Control panel options
Full Root Access
Fully Managed VPS
24×7 monitored VPS
Free Backup
SetupFREE
Monthly £ 49.00
Semi-Annual £ 288.00
Annual £ 564.00
Biennial £ 1080.00
Triennial £ 1548.00
ORDER NOW£59.00
per month
1024 MB 4 GB Guaranteed RAM
4 Core Allocated – CPU
80 GB Disk Space
4,000 GB Hosting Bandwidth
1 IP
CentOS 6.x/7.x OS
DirectAdmin / cPanel / Plesk
Control panel options
Full Root Access
Fully Managed VPS
24×7 monitored VPS
Free Backup
SetupFREE
Monthly £ 59.00
Semi-Annual £ 348.00
Annual £ 684.00
Biennial £ 1320.00
Triennial £ 1908.00
Why upgrade to our Best Cloud VPS hosting?
At WebHost.UK.Net we offer FULLY managed Cloud vps servers, to make your vps hosting experience 100% troublefree. Our experienced and highly qualified system administrators nurse your VPS servers right from the initial server setup, OS / software optimization and tunning, security updates and patches, proactive security audits, etc. Our fully managed Cloud servers offers the best VPS hosting performance with plenty of CPU and memory resources for your personal / business websites and heavy database applications like magento, WordPress ecommerce site, High traffic forum or Discussion portal etc.
Powerful Cloud VPS Servers Unleash the power of Cloud Computing with our state-of-art, highly advanced KVM Cloud VPS servers configured on Dell branded multi-core servers.

Superfast SSD powered servers with RAID10 & 1Gbps network connectivity Throttel your website speed to load it in just a few milliseconds with our SSD powered servers and RAID10 drives offering maximum data reduncancy on highspeed 1Gbps network uplink.

VPS Management Options with Remote Reboot Easy to use client portal allowing you to manage your VPS with functions such as start / stop /reboot vps, OS reload etc

Fully Managed with Proactive Monitoring Our managed vps include everything from initial OS setup to securing and hardening your VPS server with 24/7 server monitoring and instant reboots. Proactive monitoring includes OS and Kernel upgrades, Control panel upgrades and proactive audits for security and updates.

Instant VPS Setup and Scalable Upgrade Wish to scale your vps? It is as simple as clicking a button..!! Upgrade your VPS resources such as RAM, CPU and Disk space anytime with our easy to use Cloud VPS scalable upgrade wizard.

Free Let'sEncrypt and GeotTrust SSL Certificates: 256-bit SSL certificates secures your website for critical data that should be protected and encrypted.

100% Full Root Access Get 100% full control over your VPS with unrestricted root access to your server, allowing you to manage your VPS using SSH access as per your choice.

And many other things including OneApp installer for WordPress, Joomla, Drupal, Magento, Prestashop and 400+ applications, Google AdWords Credit, Free Account migration, etc.
WebHostUK's Cloud based VPS salient features:
Cloud VPS hosting
Whether you are a web designer or a web developer or a startup enthusiast, you can now host your websites in Cloud with our scalable cloud VPS hosting.
Free DirectAdmin control panel
Manage your Cloud VPS Server with our powerful and easy to use DirectAdmin control panel, that makes web-based VPS server management easy and flexible.
Free cPanel migrations
Buy our VPS hosting, and our migration specialist team will help you migrate all your accounts, free of cost from your old hosting provider, over to us.
Free VPS server Backups
Protect your VPS Hosting data, with our disaster management FREE backup solution available to download or restore, with just a few clicks.
Free DDoS Protection
WebHostUK offers 99.9% uptime with FREE DDoS protection for our VPS Hosting servers which helps us prevent any kind of downtime from incoming DDoS attacks.
Spam Protection
Everyone hates Spam, so do we! We offer free SPAM protection with our cheap vps server hosting packages, to protect you from receiving incoming SPAM emails.
Why buy fully Managed Cloud VPS Hosting Server?
DELL branded Octa Core Cloud servers

Powered with 128GB RAM

RAID 10 configured SSD drives

Connected with 1gbps Uplink Port

Cheapest Cloud vps Hosting starting from £ 39.00 / month

Choice of Linux Operating system (Centos, Ubuntu or Debian)

Choice of most user friendly control panel – DirectAdmin or WHM/Cpanel or Plesk control panel.

User friendly control panel to manage your vps (Start / Stop / Reboot / Reload)

Located in UK's state-of-art Datacenter with best connectivity to Europe & other countries.

Guaranteed 99.9% SLA Network uptime
Webhost UK offers the best WooCommerce hosting, on our blazing fast SSD cloud servers, which are secure and reliable. We proudly offer the best managed WooCommerce hosting, with staging, malware and virus scanning, auto-updates and one-click, ready to go installer.
starting at
£5.00/month
Get complete peace of mind with our managed, offsite, fully automated backup solutions offers perfect solution for generating multiple website backups at offsite locations and are easy to restore from your control panel!
starting at
£1.00/month
Dedicated IP's (free / paid) allocated subject to valid justifcation as per RIPE regulations.
Additional charges applicable for options indicated with the asterisk symbol *