September 5, 2020
---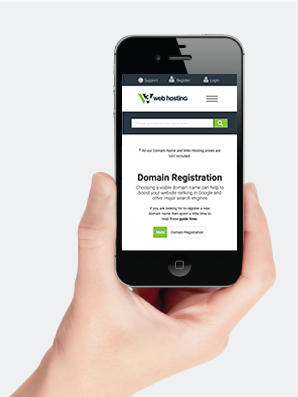 * All our Domain Name and Web Hosting prices are VAT included.
Choosing a viable domain name can help to boost your website ranking in Google and other major search engines
If you are looking for to register a new
domain name then spent a little time to
read these guide lines.
From £2.99/month
You pay only £35.88 Inc VAT for 1 year
We don't increase web hosting renewal prices.
Any problem to host your website?
we will be happy to give you any
kind of assistance.
Domain + Hosting + Design & Development.
From £400 included VAT
As people are massively using mobile phones to access internet data.
We have been adopted mobile first strategy when building websites.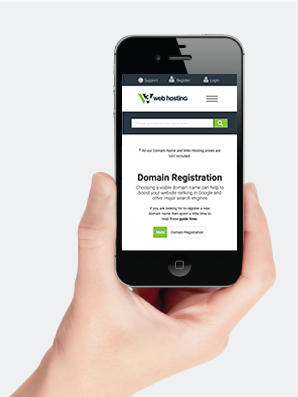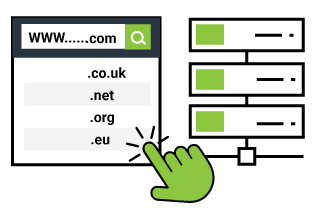 Choosing a web hosting company that is reliable and works for your needs is important. The web hosting industry is a crowded one, and thus it may be difficult to weed out which ones will only cause hassle in the future from the ones that offer you a truly professional service that you can rely on. W3 Web Hosting is that company which takes care of all your web hosting aspects as your business expand. We operate our business with you in mind because customer satisfaction matters to us. With such inadequacy of hosting packages to choose from, there ought to be something that fits your plans for your website hosting.
Linux shared hosting and domain name registration are the best services that we offer. In Linux shared web hosting packages, we provide all great hosting features, ensuring speed, authenticity, and affordability.
Domain name registration is another solution that we offer to our clients with guaranteed satisfaction. At W3 Web Hosting, you can manage all your domain names, billing, renewals, and other services at one place. With a "one click" setup feature, you can connect your domain immediately to Web Hosting, Email Hosting or any other services.
We at W3 Web Hosting pride our competent team on eliminating the complications and providing you with a hassle-free webs hosting experience. We have the best hosting tools, process, and expertise that businesses need to create and manage their online presence.
THE MOST POPULAR SERVICES WE OFFER
W3 Web Hosting is dedicated to offering exactly what you are in search for an unlimited web hosting services in the UK. We provide Linux Shared Web Hosting, Reseller Web Hosting, and Domain Registration Services for all kinds of business, personal, social, and non-profit websites. Our unlimited web hosting plan lets you add unlimited domain ad-ons without any extras hosting fees. It is truly unlimited web hosting.
Linux Shared Web Hosting
Services UK
We offer a user-friendly and authentic cPanel with all of our Linux Web Hosting plans. All popular scripting languages including MySQL database, Perl, Ruby, PHP, HTML, JSP, and Python/CGI are supported by Linux servers to meet every client's needs.
Website Design
Services UK
We offer fast, professional and affordable website design & development services for start up and small size business. Our website design services includes everything that is required to make a website online. We use the latest technology to buildup a professional look website.
Domain Registration
Services UK
Our domain registration services has one core goal, in which businesses get the effective domain name that they always wanted. Our unique domain names help our clients to take their businesses to the next levels of success
NEED HELP? Please send us your query