June 6, 2021
---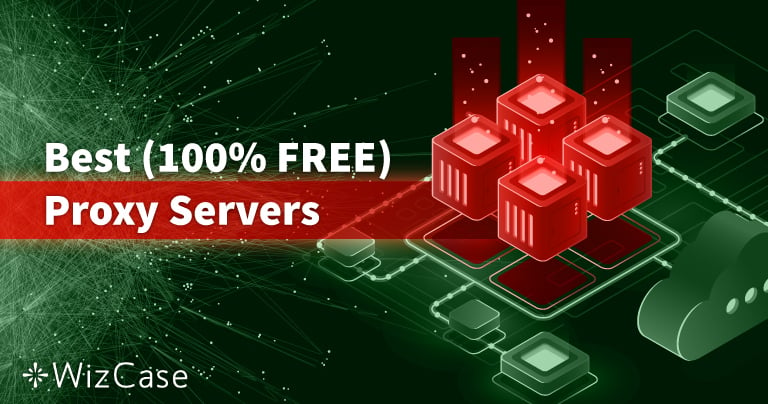 When I want to stream a popular series on Netflix US or watch my favorite Youtubers, it's frustrating to face restrictions because of my location. After testing more than 20 free proxies, I have to admit the results were far from what I expected. Although they promise to unblock content around the world, many proxy servers don't actually work.
In order to help you avoid the hassle of trialing many proxy servers before you find one you can actually use, I compiled a list of the 9 best options based on my test results.
However, most proxy servers keep logs of your activity, expose you to ads (and trackware), or limit your access. For these reasons, they are only a short-term solution. If you're looking for more comprehensive online anonymity and security, you may want to consider a VPN.
Unlimited access to high-quality VPNs isn't free, but if you use a service like ExpressVPN, you can test it out for 30 days risk-free with its money-back guarantee. This gives you more than enough time to test both proxy servers and VPNs to see which works better for you.
Try ExpressVPN risk-free for 30 days
Quick Guide: 9 Best 100% Free Proxy Servers
9 Best Free Proxy Servers in 2021
1. Hidester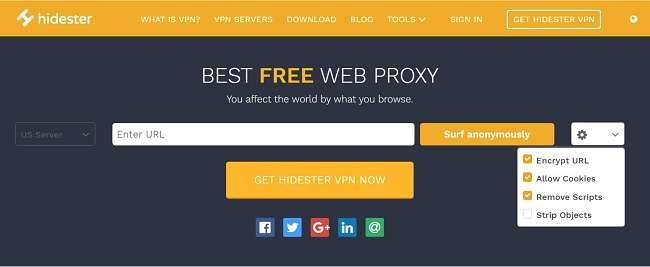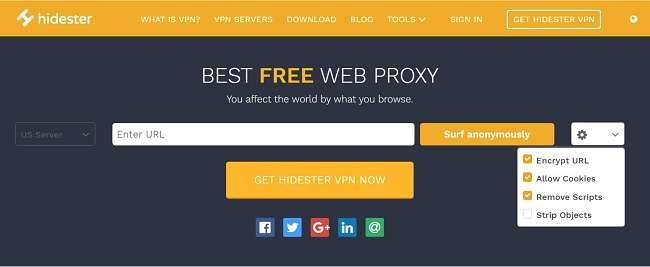 Hidester is an impressive free web proxy (with servers in the US and Europe) that gives you more security options than most. You can easily choose to encrypt your URL, block cookies, and remove scripts to block annoying ads.
There's no account signup necessary and Hidester keeps zero logs — no IP addresses, user browsing activity, or any identifying information is stored. This really impressed me as most free web proxies keep at least some logs for a period of time.
Alongside its free web proxy, Hidester offers several other tools I found helpful for maintaining good online security. I especially like the secure password generator, which recommends passwords proven to be difficult to crack.
As impressive as Hidester is, its basic encryption doesn't measure up with the AES 256-bit encryption used by premium VPNs like ExpressVPN. Plus, a VPN will protect your whole device rather than just a single webpage. If securing your personal data is a priority for you, I recommend you try ExpressVPN for free with its 30-day money-back guarantee.
Protect your devices with ExpressVPN
2. Hide.me
Hide.me only has proxy servers in 3 countries (Germany, the Netherlands, and the US) but it gives you several customization options. You have the option of disabling cookies, scripts, and objects (like images and plug-ins) while you're browsing. I wanted as much privacy as possible, so I encrypted the URL of the page I was browsing on. It's super easy — just click "More options" and choose "Encrypt URL" from the menu.
The webform proxy server is fast at connecting you to your chosen web address. You can also download a browser extension for Chrome or Firefox to protect every page you visit. I use Chrome more than Firefox, but found both easy to use as they each connect with 1 click!
Hide.me is my top recommendation for streaming Netflix. Right after I connected to the US server, I opened Netflix and started streaming with less than 5 seconds of buffering.
Best of all, Hide.me's free proxy server doesn't keep logs of IP addresses or online activity at all. Hide.me also offers a free VPN service (which I tested for myself) so I know that the strict zero-logs policy is trustworthy.
Protect your personal data with Hide.me
3. HMA
With HMA, you can use either the Chrome and Firefox browser extension, which has one-click protection and a choice of 5 server locations (the US, UK, Netherlands, Germany, and France). When I tested its "Quick Connect" feature, it automatically connected me to the fastest server based on my location.
Being in the UK, my fastest server was the UK location, which took less than 2 seconds to connect. Of all 5 servers, I found the US to be the slowest, but I could still connect to Netflix and avoid the proxy error message (in under 6 seconds).
HMA's free proxy server has 2 useful extra features — Auto Hide and Tab Killer. Auto Hide will automatically hide your location when you visit specified websites, which I found super useful. I set up the feature to always connect to the US server when I visited YouTube so I didn't have to worry about changing servers or connecting every time. "Tab Killer" will hide every open browser tab when you press a keyboard shortcut, so you can look at sites at school or work without getting caught! You can find both of these features in the "Settings" menu at the top of your extension.
Although HMA recently updated its privacy policy and has a guaranteed no-logging policy, you'll need to sign up for an account using a valid email address for verification. This is a bit annoying as it stops HMA from being a totally anonymous service. If you want a totally free option that doesn't ask for any personal information, you can try TunnelBear's free VPN service instead.
June 2021 Update! HMA has dropped prices for a limited time to a crazy $2.99 per month with the 3-year plan (you can save up to 75%)! This is a limited offer so be sure to grab it now before it's gone. See more information on this offer here.
4. KProxy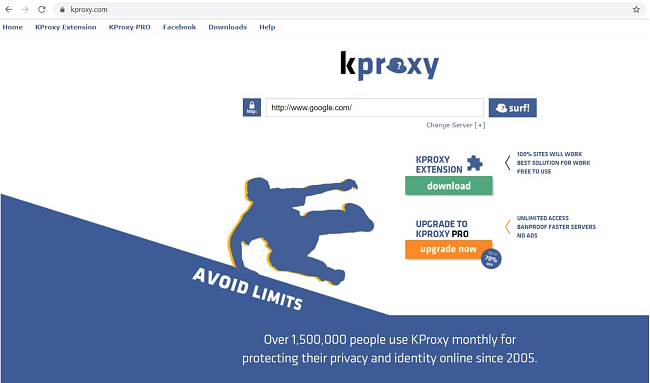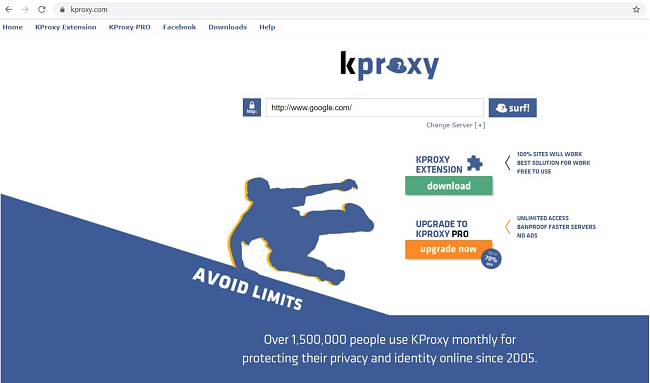 KProxy is one of the most highly recommended free proxy servers, with over 1.5 million users every month. It has a long and trusted history and I would've given it the top spot if it weren't for a couple of issues.
Unfortunately, KProxy limits the amount of time you can spend browsing in a single session to either 3 hours or when you've hit the 300MB data cap. At this point, you'll be prompted to upgrade the service or wait 30 minutes to resume using the proxy. While it's not a huge problem, I found it annoying to have to wait to start using the service again.
Most importantly, KProxy keeps some user data (notably, IP addresses) and will give it to the authorities if you abuse the system or engage in illegal activities — including torrenting. If you're looking for a service that lets you P2P file-share anonymously, you should get a quality VPN like ExpressVPN, which is devoted to keeping you both secure and anonymous.
If data caps and logs don't bother you, you can either download a free KProxy browser extension for Chrome or Firefox or use the webform. I like the Chrome extension as it gave me 2 precise locations to choose from — Canada and France, which both connected to websites quickly. On the web version, you get 10 different servers to choose from, but you can't see the location of the servers so browsing and unblocking sites is less precise.
Torrent anonymously with ExpressVPN
5. Hotspot Shield
Hotspot Shield is a premium VPN service, but it also has a free proxy. You can connect to 4 servers — Canada, Germany, the Netherlands, or the Russian Federation. While this is a little limited compared to some other free proxies, the servers are fast and truly anonymous. After just 1 click, I could open Netflix Germany and start streaming!
Its free proxy browser extension has a comprehensive set of security settings including a malware blocker, ad blocker, and cookie blocker. I found all of these features easily in the "Configuration" menu at the top right of the extension.
Disappointingly, during my tests the ad blocker couldn't stop annoying YouTube ads from playing — which is the main reason I wanted to use the proxy! If you want to stop ads on YouTube and other streaming services, I recommend you try TunnelBear for free as it has an ad-blocker that automatically starts when you connect to a server.
6. VPNBook
VPNBook is another VPN service that also provides a free web proxy. It's straightforward and simple to use if you need quick access to a blocked website. You can choose from 4 different servers (2 in Europe, 2 in North America) or VPNBook will assign you a proxy server randomly. While I prefer to choose a server that's close to me (for faster connections), I found that the random proxy server was fast (around 25Mbps on average) when browsing and streaming.
VPNBook is the only web proxy with 256-bit SSL-encryption — a level of encryption that you usually only get from premium VPNs. This means you can be sure that no matter which server you use, your connection is secure and protected from prying eyes.
This proxy isn't in the top 3 because despite its high-level encryption and security, VPNBook keeps logs. Although these logs are deleted after a week and are only used to report illegal activity, I'm disappointed that my activity isn't totally anonymous. If you're not happy about data logging either, you can try ExpressVPN free for 30 days — it doesn't ever keep logs.
Browse the web anonymously with ExpressVPN
7. 4everproxy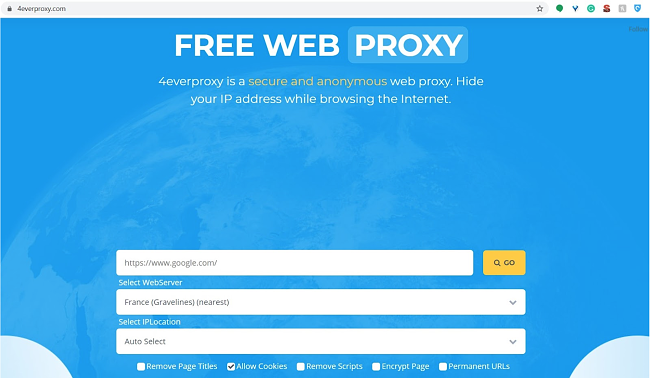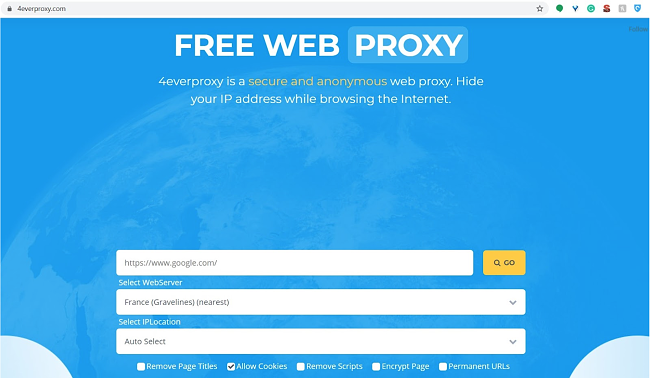 4everproxy gives you 11 servers and 24 IP locations to choose from when you use its free web proxy. I chose the closest server (UK – London) for the fastest speed and an IP address in another country. You don't have to select a server and IP from the same location, so you can maximize your anonymity!
I tested 4everproxy's claims that every server is super fast (with 1Gbps connections) and was impressed by the speed. I found I could stream on YouTube with just a couple of seconds of buffering, although I did also get an ad for 4everproxy before my video started.
There are no sign ups or logins required so you can start browsing immediately — I typed in my web address and connected in less than 5 seconds. There are also no use limits, as long as you aren't using the proxy for illegal activity like excessive downloads. However, the service does log some user data (but it's deleted after 7 days).
If you want to use a service for frequent torrenting and file-sharing, I recommend ExpressVPN instead. It has unlimited bandwidth so you can torrent, stream, and browse as much as you want — and it doesn't keep any logs at all.
Download torrents securely with ExpressVPN
8. ProxySite


ProxySite has a selection of popular websites ready for you to access (like YouTube, Reddit, and Twitter). Just click the button and it'll take you directly to the site anonymously, automatically protecting you through the proxy server. I found this really useful as I use several of these sites every day and it made connecting to them even faster. If you want to access a different site, you can enter the URL in the web form and connect in seconds.
You can choose from 15 US servers and 10 EU servers to make your connection. Server locations aren't specific, but choosing a server in a nearby region will provide a faster experience. I connected to several EU and US servers — it took me several seconds longer to connect to sites through the US servers.
ProxySite will log your data to monitor for abuse of the service (like excessive downloading or collecting data from other sites) and deletes the logs after 14 days. Alternatively, a reliable VPN like TunnelBear won't log any of your data — and you can use it for free!
Browse without being logged with TunnelBear
9. ProxFree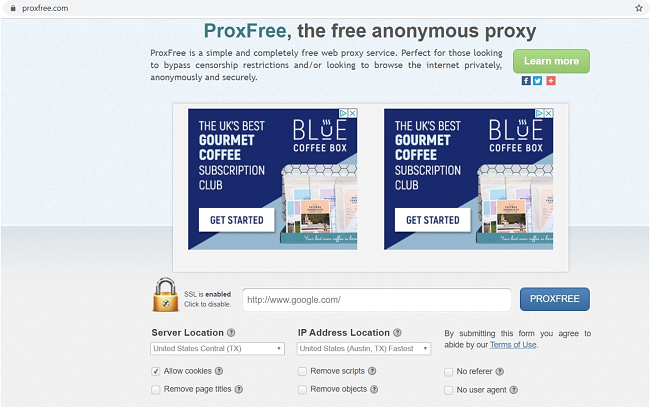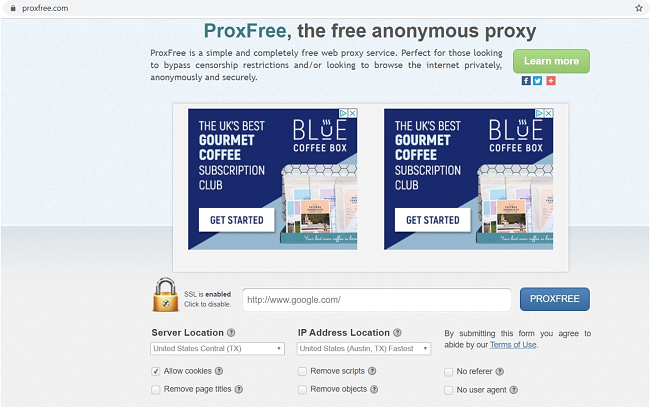 ProxFree is a reliable web proxy with a good selection of servers — 11 server locations (mostly in the US) and 13 IP address locations. I found it useful that the IP address menu had the "ping" time (the time it takes for data to get from my device to the server) so I could choose the fastest option.
Hovering over the question mark icons next to each configuration option let me find out exactly what each one did to improve my security. This makes ProxFree a good choice if you're new to proxy servers and aren't sure if you should "Allow cookies" or not (here's a tip: you shouldn't!)
What I really didn't like is that ProxFree is cluttered with advertisements. Having to scroll down past ads to get to the web form was annoying and when I performed my web search, I had to click out of several pop-up ads. For an ad-free experience, you can try using TunnelBear for free — it has a built-in blocker that automatically hides ads when you connect to a server.
How to Use a Free Proxy Server
Depending on whether you're using a web proxy or browser extension, the setup is slightly different. However, it never took me more than 2 minutes to use either version (or set it up).
3 Simple Steps to Use a Web Proxy Server
Go to the proxy server site in your browser.
In the available web form, type the web address of the site you want to visit.
When you use a web proxy server, it only routes a single webpage through the proxy server. Sites you navigate to in other tabs won't be protected. If you want your whole browser protected, you should use a proxy server browser extension instead.
How to Get a Proxy Server Browser Extension in Under 2 Minutes
Navigate to your browser's web store and find the proxy server extension.
How to Choose the Best Free Proxy Server (6 Key Points)
Reputation: If a proxy server has been operating for years, it's likely a safe option for you. See if you can check its user reputation by looking for a comments section or social media page.
Server locations: A proxy server with a larger number of servers means the risk of you disconnecting is lower. If the proxy has servers close to your location, you'll also experience faster connection speeds.
Server visibility: Some free proxies don't give you any server details at all — you can't choose a server or even a location. While this doesn't necessarily indicate an untrustworthy service, you should be cautious if the proxy is new or unknown. It could be monitoring your connection or even log your activity and steal sensitive information.
Data-logging: Some free proxy servers save details of your connection like your IP address or user activity. Try to use a service that has minimal or zero data logging to keep yourself fully anonymous.
Security features: I found that proxy servers that use browser extensions usually have extra security features. Some encrypt URLs and page content, block scripts to lower the risk of malware, and stop annoying ads.
Additional services: A good proxy works as an intermediary to secure your browsing. The best proxies offer you even more — like DNS leak tests and secure password generators.
By making sure the free proxy server you choose fits these criteria, you can expect to have a secure and anonymous browsing experience. But if you want the best protection for your whole device — not just your browser — you can't do better than a quality VPN. ExpressVPN encrypts every connection, from web searches to streaming and online banking, making sure you're always secure.
Get premium security with ExpressVPN
Limitations of Free Proxy Servers
If you're looking for total security and privacy, a free proxy server isn't the best choice. It will only protect your information for the websites you visit using it — outside of your browser, other apps (like banking, social media, and messaging) won't be protected. You can upgrade to a paid proxy to improve your protection and get more server and IP options. However, these paid services still don't have the security of a VPN like TunnelBear, which you can get for free.
Proxy servers also send all of your data requests as plain text. Anyone watching can see your usernames, passwords, and other sensitive information transported to the site — which is great for hackers and cybercriminals, but not for your data security.
Using a quality VPN like ExpressVPN means you don't have to worry about your data or browsing security. It encrypts every connection so no one can access your information or web activity.
Get premium protection with ExpressVPN
Comparison Table: Free VPNs vs Free Proxy Servers
Both free proxy servers and free VPNs have pros and cons — but the biggest difference is how much security they provide while you're connected. I tested more than 20 free VPNs and free proxies to see how they compare to each other. Here are the results:
| | | |
| --- | --- | --- |
| | Free Proxy Server | Free VPN |
| Hides IP Address | YES | YES |
| Encrypts Connection | NO | YES |
| Requires an Account | SOMETIMES | SOMETIMES |
| Unblocks Regional Content | YES | YES |
| Additional Security Features | SOMETIMES | YES |
| Easy Setup | YES | SOMETIMES |
If you want more security but aren't sure about the cost, you should try a premium VPN with a money-back guarantee. ExpressVPN offers a 30-day money-back guarantee, which means you have up to 30 days to test every security feature and still get a full refund, no questions asked.
When to Use a VPN Instead of a Proxy
When you download and seed torrents. Most VPNs support P2P file-sharing and many have dedicated torrenting servers that will let you download as much as you want. If you accidentally download a copyrighted file, a VPN hides your IP and encrypts your connection so it can't be traced back to you.
When you connect to public WiFi. An encrypted VPN connection will protect you from hackers and spies trying to get your data on unsecured public WiFi.
When you live in or visit a country with strict internet restrictions. A VPN with strong encryption and DNS leak protection can break through firewalls and hide your activity from prying government agencies. ExpressVPN is one of the only VPNs that can bypass China's Great Firewall.
Bypass China's firewall with ExpressVPN
3 VPNs to Use Instead of Proxy Servers (2 Are FREE!)
Key Features:
30-day money-back guarantee
Military-grade encryption hides your location and secures your whole device
Unlimited bandwidth for fast streaming, browsing, and downloading
Supports up to 5 devices at once
24/7 customer support with live chat
While it isn't a free service, ExpressVPN has a 30-day money-back guarantee you can use as a trial period. When you sign up for a plan, you can test every ExpressVPN feature. As long as you cancel within the 30 days, you'll get a full refund — "no questions asked". This is a great way to see how well a premium VPN compares to a free proxy server at keeping your data and online activity secure.
ExpressVPN is one of the best services available for getting around content blocks. Its military-grade encryption and DNS leak protection keep your location data securely hidden, making sites and services think you're in the right location.
I've used ExpressVPN to stream on Netflix US (from the UK!), watch NFL games, and download files from restricted torrent sites. Every server is P2P-friendly and with a huge global network — over 3,000 in 94 countries — you can choose the fastest, most reliable connection easily.
Key Features:
Totally free and no ads ever
Best-in-class encryption secures your data and device
500MB monthly data allowance
Up to 5 device connections at the same time
Email support
TunnelBear is a fast, secure free VPN with a low data limit. At only 500MB allowance per month, it isn't suited to streaming or torrenting. However, with server locations in over 20 countries, TunnelBear is excellent at getting around content restrictions with just one click.
It's owned by McAfee (the security giant) and uses 256-AES encryption to keep your data protected. It connects quickly too, taking less than 5 seconds to connect to a server when I tested it. These speedy connections make it a great choice if you want to unblock a website or service quickly.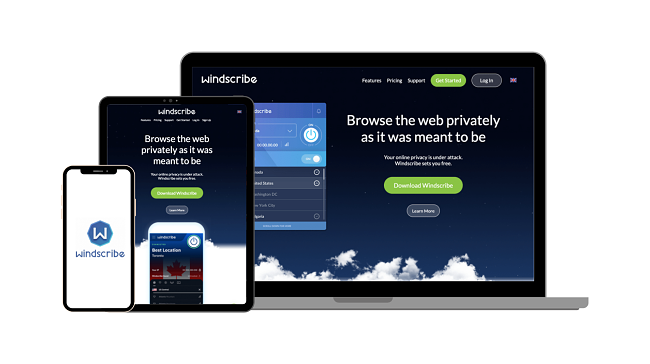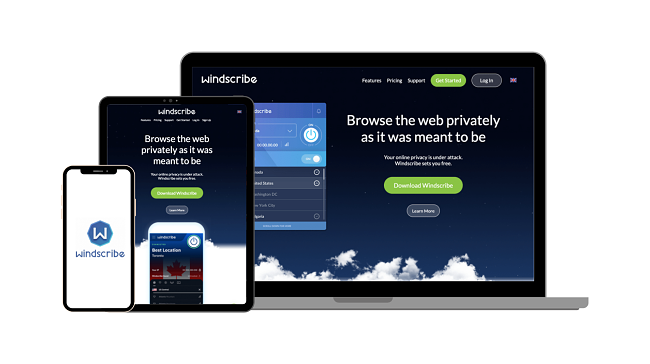 Key Features:
Free for life and zero ads
AES-256-bit encryption secures every connection
10GB data allowance per month
Unlimited device connections
Email support
Windscribe is a totally free VPN with a huge data limit — you get 10GB monthly to stream, browse, and download. I ran some tests and found that 10GB of data will give you roughly 10 hours of streaming in HD (although Netflix is blocked) or a full month of secure web browsing.
If you're interested in torrenting, every free server is P2P-friendly. 10GB might not seem like a lot if you download frequently, but I found it was more than enough to download 7 full movies. Better still, each one only took around 5 minutes to download thanks to Windscribe's fast server connections.
While Windscribe does limit you to certain servers as a free user, you have 10 different server locations to choose from. Ranging from the UK to the US, France, Germany, and Canada, you get a global server network at absolutely no cost to you.
FAQs About Proxy Servers
🤓 Will a proxy server protect my data?
A proxy server offers you a basic level of security by masking your IP address, but it won't encrypt your data. However, it will let you access blocked content (like streaming services and news sites) from anywhere in the world.
When I used Hidester to connect to Netflix Canada and stream its content, my connection traveled from my device and through the proxy server to the website. This meant Netflix saw my connection as coming from inside Canada, so I could stream without restriction.
🤑 Can I use a free proxy server on all my devices?
If your device has a browser you can access, you can use a free web proxy server on it. Just enter the web address in your browser and you can start surfing right away.
Some proxy servers (like Hotspot Shield) can be downloaded to different devices through an app. These app services are a good choice for Android and iOS smartphones and tablets, Windows and macOS computers, and are usually compatible with different browsers as an extension.
What are the different types of proxy servers?
There are several different kinds of proxy servers and they can operate using different protocols.
Proxy server protocols consist of:
HTTP — This proxy uses a remote server to "grab" a webpage when you make a request and send it to you through an unencrypted connection. It's almost like interacting directly with the webpage, but the owner of the server can change the data you receive. They could add pop-up ads or even malware to the data.
HTTPS/SSL — This proxy is a secure extension of the HTTP proxy. It works in the same way, only it's encrypted with TLS encryption. Your ISP or anyone else looking at your activity can see the domains you access but not specific URLs.
SOCKS/SOCKS5 — These proxies are considerably more flexible and secure, able to send and receive data through different sources. They're often used for torrenting and can be set up to need username and password authentication.
Transparent — These proxies tell the website you're visiting that it is a proxy server and it will forward your true IP address to the site. Transparent proxies are mostly used to filter content from networks (like in schools or government buildings) and monitor activity.
Different proxy configurations include:
Private proxy — This kind of proxy can be used by only one person at a time and is designed to hide your personal IP address. A dedicated private proxy has a static IP address (it doesn't change) and are usually paid services.
Shared/public proxy — Shared proxies consist of multiple IP addresses that can be used by a group of paying members. Public proxies are free to use for anyone who accesses them. These are the riskiest options as you don't know what other users are doing (like downloading illegal material) and the proxy owner could potentially mishandle your data.
Web proxy — This is a proxy like Hidester, which is great for getting around a content block through a web page or browser extension.
Residential/data center proxy — A residential proxy is one that is supplied by your ISP and behaves just like a regular IP address. Websites won't know you're using a proxy. Data center proxies come from a third-party supplier and are easier to get. Many of the IP addresses are very similar so they're prone to being blocked by sites and services as it can be obvious that they are proxy connections.
What should I do if the proxy server stops responding?
If the web proxy you're using stops responding or freezes, you can refresh your browser page or close it. Then, open a new tab and head back to the proxy site. This usually fixes the issue and you can resume your anonymous browsing.
For a proxy browser extension, you have a few more options to try:
Restart your device and make sure you're connected to the internet before turning on the extension.
Make sure your firewall isn't preventing the server connection — if you can, pause your firewall while you try to connect.
Remove and re-add the extension to your browser.
Unfortunately, most free proxy servers don't have a support site or live chat to help resolve any problems you may encounter. If you use a quality VPN service like ExpressVPN, you'll have access to troubleshooting guides, a comprehensive support site, and 24/7 live chat available if you experience any issues.
Protect Your Location Data With a Free Proxy Server
A free web proxy improves your online security and gives you freedom to enjoy content you can't normally see — but it comes with limitations. For the best possible security, with encrypted connections, zero logs, and absolute privacy, you should use a VPN.
A service like ExpressVPN lets you browse the web without restriction. It also comes with a 30-day money-back guarantee (which I tested myself) so you can try the service and get a full refund! This is a great way to see how well the VPN fully protects your devices and personal data without risking your money.
Other Top VPNs That Work Better Than Proxy Servers
Rank
Provider name
Our score
Price
Top Choice
1.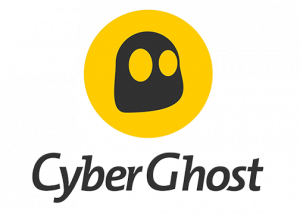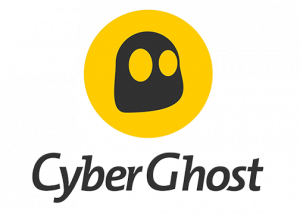 $2.25 / month Save 83%
2.
$2.69 / month Save 77%
3.
$1.89 / month Save 76%